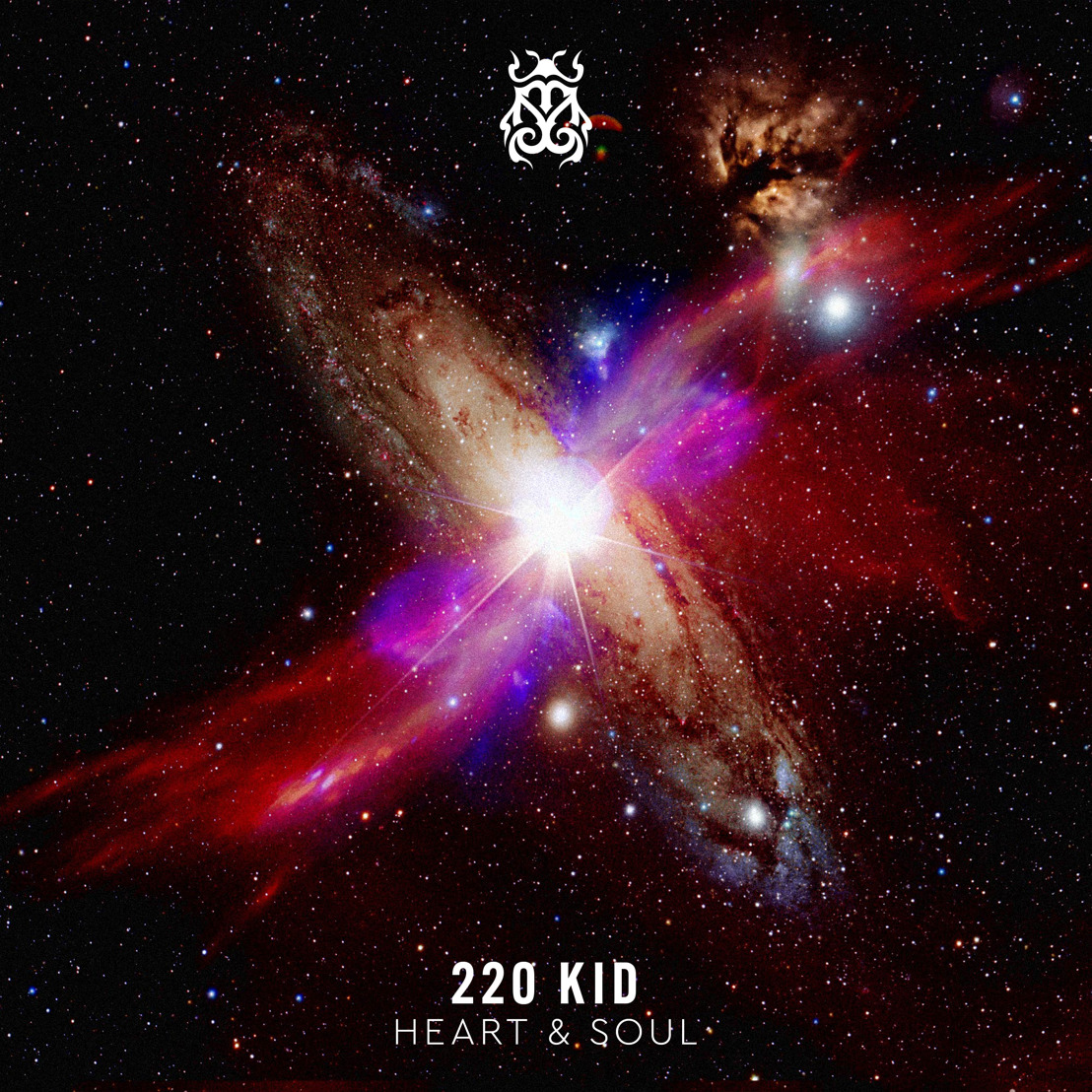 220 KID debuts on Tomorrowland Music with 'Heart & Soul'
A groovy and refreshing dance smash sure to set the party tone everywhere it hits
Friday, 21 July 2023 – UK's rising star 220 KID is making his debut on Tomorrowland's imprint with his groovy and refreshing dance smash 'Heart & Soul', released on Tomorrowland Music today! The platinum-selling dance pop producer and BRIT Award nominee with a gift for infusing dance music with a broadly appealing pop edge has created a funky floor filler in line with his signature style, swirling together stellar house vibes with a danceable bassline and alluring vocal harmonies. As one of the UK's most in-demand dance music producers, 220 KID has crafted another infectious and exciting anthem, vibrant and striking, sure to set the party tone everywhere it hits. 'Heart & Soul' is landing right on time for his highly-anticipated debut on Tomorrowland's iconic Mainstage on Saturday July 22.
'Heart & Soul' is out now via all platforms.
220 KID: "This release is a complete dance music dream for me, releasing on a legendary label part of the family that provides the home of dance music and every DJ's dream. Alongside one of the most iconic voices in dance music and with additional productional and mix by the man behind the one of the biggest songs of the year, John Summit's 'Where You Are'. This song sums up my journey of dreaming and hard work, I first made it on my floor in an attic room in lockdown whilst dreaming of where I can take my career and this summer it will be in the ears of the Tomorrowland Mainstage and out around the world by the same team. It really is one of those special and pinch me moments of my career and I can't wait to see everyone dancing and singing along soon."
220 KID first came to prominence in 2020 when 'Don't Need Love', his collaboration with GRACEY, flew into the Top 10, exceeded 100 million streams, and was nominated for Best British Single at the BRITs. It wasn't long before he achieved an even bigger moment, when he teamed with Billen Ted for a remix of Nathan Evans' 'Wellerman' which spent two weeks at #1 during a 14-week run in the Top 10, amassed 500 million+ streams, and was again BRIT Award nominated, this time for Song of the Year. 220 KID's other collaborations or remixes include with artists such as Doja Cat, Anne-Marie, Tiёsto, LANY, MK, Sam Fischer, Becky Hill, JC Stewart, Dillon Francis ​ and Jake Bugg.
About 220 Kid
​PEAKING AT OVER 15 MILLION MONTHLY LISTENERS AND WITH OVER 900 MILLION STREAMS UNDER HIS BELT, 220 KID'S MUSICAL ASCENT HAS BEEN STRATOSPHERIC. THE DOUBLE BRIT-NOMINATED, MULTI-PLATINUM SELLING SONGWRITER AND PRODUCER IS A UNIQUE ARTIST NOT ONLY MIXING AND PRODUCING FOR THE BEST BUT ALSO WRITING HIT AFTER HIT HELPING LAUNCH THE CAREERS OF UPCOMING ARTISTS SUCH AS JC STEWART, GRACIE, LANY AND JEM COOKE. HIS SERIES OF HITS HAVE LANDED UK & GERMANY NUMBER 1'S AS WELL AS A TOP 10 FOR HIS DEBUT SINGLE 'DON'T NEED LOVE'. MEANWHILE HIS SONGWRITING SKILLS HAVE LED HIM TO COLLABORATIONS WITH SOME OF THE BIGGEST NAMES IN DANCE MUSIC, PRODUCING RECORDS FOR GORGON CITY & BECKY HILL, AND REMIXING SONGS FOR THE LIKES OF MK, TIESTO & NOIZU.
2023 KICKED OFF 220 KID'S GLOBAL ACCLAIM WITH PROJECTS INCLUDING AUSTRALIA'S WAX MOTIF, GERMANY'S YOUNOTUS AND MOST RECENTLY 'LOOK WHERE WE ARE', A CROSS-GENRE COLLABORATION WITH K-POP IDOL KANGDANIEL AND WILLIM WITH DJ SUPPORT FROM DAVID GUETTA, TIËSTO, CALVIN HARRIS, AND RADIO SUPPORT FROM BBC RADIO 1, CAPITAL FM, SIRIUSXM AND IHEARTRADIO . THE TRACK IS THE FIRST OF MANY EXPLORING NEW SOUNDS AND AVENUES FOR 220 KID, AS HE HITS THE STUDIO TO PRODUCE SOME OF HIS MOST EXCITING NEW MATERIAL YET AND PREMIERE A WHOLE NEW LIVE SHOW. WITH THE SUPPORT OF SOME OF DANCE MUSIC'S LEADING TASTEMAKERS AND LEGIONS OF FANS, THE STAGE IS SET.
https://www.instagram.com/220kid/
​https://soundcloud.com/220kid
​https://www.facebook.com/220kid/
​https://www.220kid.co.uk ​
About Tomorrowland Music
​Tomorrowland has expanded the family with its own music label: Tomorrowland Music. Tomorrowland Music is a dedicated music division within Tomorrowland, collaborating closely with both artists and labels, supporting them in all their recording and release activities.
Tomorrowland Music has partnered with Virgin Distribution and Virgin Records. As part of the Universal Music Group, Virgin has been one of the industry leaders in music distribution and independent records labels for many years. Tomorrowland Music is delighted to be working closely with Virgin and looking forward to taking the label to a higher level together.
Stay tuned for a stellar line-up of renowned artists from all different levels who can't wait to release their music on Tomorrowland Music, encompassing a multitude of genres.
More information: https://www.tomorrowland-music.com
​Instagram: https://tomorrow.land/Music-IG
​Facebook: https://tomorrow.land/Music-FB
​Twitter: https://tomorrow.land/Music-Twitter
Jordy Van Overmeire PR Coordinator, Tomorrowland