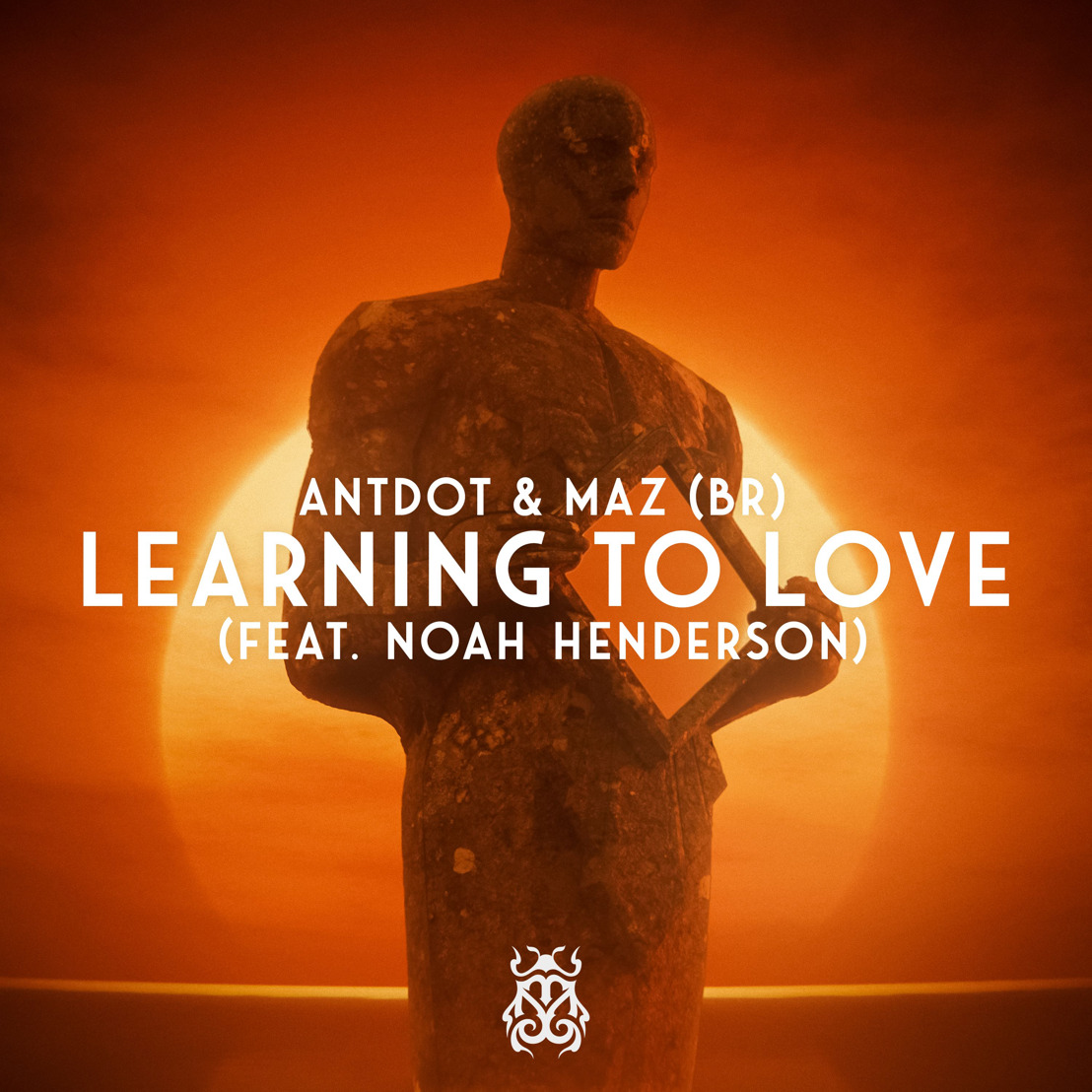 Antdot unites with Maz on 'Learning To Love'
A mesmerizing and atmospheric melodic piece
Friday, 29 September 2023 – Two of Brazil's most promising up-and-coming producers, Antdot and Maz, have united for their mesmerizing and atmospheric new single 'Learning To Love', released on Tomorrowland Music today! The two rising talents have delivered a melodic yet pulsing piece, full of lush sounds and incredible vocals by the Los Angeles-based singer-songwriter Noah Henderson that perfectly complement the track. Making some serious noise out of Brazil, 'Learning To Love' is a beautifully orchestrated listening experience to lose yourself to during late nights on the dancefloor or that just sticks with you for the rest of the day.
'Learning To Love' (feat. Noah Henderson) is out now via all platforms.
'Learning To Love' by Antdot & Maz is part of a collection of specially curated festival releases by Tomorrowland Music leading up to Tomorrowland Brasil, celebrating the return of Tomorrowland to Brazil on October 12-14, 2023 by gathering some of the most prominent artists in electronic music on Tomorrowland's record imprint.
As some of the most prominent figures within the current Afro House community, Antdot and Maz have been reaching #1 on Beatport's Organic House and Afro House charts already three times this past year while receiving tons of support by fellow afro house aficionados Keinemusik.
Antdot: "It's amazing to work with Maz, I always say that besides being a partner, he's my brother! Our connection is very strong and with each release together, I feel like we become more aligned. 'Learning To Love' is both a result of all of this and fuel for more to come! It's a personal achievement to release through Tomorrowland, and we're also very excited for our show in October!"
Maz: "The production process of the track went smoothly even from a distance, Antdot and I have a great connection. It's even more special to know that we'll be releasing it right before our performance at Tomorrowland Brasil! We're very excited for this gig!"
About Antdot
​Antdot is the name that solidified itself as one of the leading figures in Brazilian electronic music, considered one of the Top #7 alternative DJs in Brazil by House Mag. Repeatedly, topping the music charts, Antdot skyrocketed with his remix of "Povoada," which charted at Top #1 Afro House spot on Beatport in less than 4 days and maintained its position for about 3 uninterrupted weeks.
Created by DJ and music producer Bruno Gustavo from Santa Catarina, Antdot brings an unconventional approach to genres like Progressive, Organic, and Afro House, blending Brazilian influences, samba percussion, and captivating melodies, often with vocals in Portuguese. This innovation has garnered him not only a fan base but also support from names like Keinemusik, Camelphat, Stephan Jolk, Vintage Culture, among others.
His unmistakable sonic identity has earned the artist participation in renowned events, from clubs like Hi Ibiza, Green Valley, Laroc Club, and Warung Beach Club to major festivals like Tomorrowland, Rock in Rio, and Planeta Brasil.
Antdot is also one of the minds behind Dawn Patrol Records, which, alongside his business partner Maz, has released several hits, with standout success for their debut "Todo Homem," surpassing expectations and securing the Top #1 Organic House position on Beatport. Accumulating musical achievements, Dawn Patrol has become one of the most influential Brazilian labels globally, entering the Top #6 Afro House labels on Beatport.
Antdot has transformed the year 2023 into a true turning point in his career, demonstrating that he is more motivated than ever to shake up the scene. His audacious creative vision and eagerness to experiment with diverse sounds will further strengthen his position as one of the biggest highlights in international electronic music.
https://www.instagram.com/brunoantdot/
​https://soundcloud.com/antdotmusic
​https://twitter.com/brunoantdot
​https://www.facebook.com/antdotmusic/
About Maz
​Maz has earned worldwide recognition in the dance music industry, propelled by Beatport's the best-selling Afro House record of 2022, Maz's own "Banho de Folhas". With three consecutive chart-topping releases on Beatport, he has solidified his status as one of the most successful Afro House artists globally.
What sets Maz apart is his innovative and distinctive approach to the genre. Skillfully blending Brazilian influences like samba percussions and Portuguese vocals with the established sounds of artists who inspire him, such as Keinemusik and Black Coffee, he creates a fresh and captivating experience for his audience. This unique fusion of influences has garnered him a dedicated fan base and critical praise.
In 2020, Maz founded Dawn Patrol, his own label, which later welcomed the talented Brazilian artist, Antdot, as a business partner. Together, they have produced several highly successful collaborations, notably "Povoada", which topped the afro house charts on Beatport and was hailed as the best afro house record of the year on digital platforms. Their records have been championed and performed by industry heavyweights like Keinemusik, Black Coffee, Rüfüs du Sol, CamelPhat, Diplo, Vintage Culture, Mochakk, among others.
Beyond his remarkable studio achievements, Maz boasts an impressive touring portfolio. He has been invited to perform at renowned venues and festivals such as Tomorrowland, Rock in Rio, Lollapalooza, Hi Ïbiza, Green Valley and Warung Beach Club, captivating audiences worldwide with his electrifying presence and talent.
Maz's passion for blending cultural influences and creating exhilarating performances sets him apart as a true visionary in the industry. His continuous exploration and boundary-pushing in the Afro House genre have cemented his place as a leading force in the global dance music scene.
https://www.instagram.com/mazmusic/
​https://www.tiktok.com/@mazmusic_
​https://soundcloud.com/maz_project
​https://twitter.com/mazmusic_
​https://www.facebook.com/mazproject
About Tomorrowland Music
​Tomorrowland has expanded the family with its own music label: Tomorrowland Music. Tomorrowland Music is a dedicated music division within Tomorrowland, collaborating closely with both artists and labels, supporting them in all their recording and release activities.
Tomorrowland Music has partnered with Virgin Distribution and Virgin Records. As part of the Universal Music Group, Virgin has been one of the industry leaders in music distribution and independent records labels for many years. Tomorrowland Music is delighted to be working closely with Virgin and looking forward to taking the label to a higher level together.
Stay tuned for a stellar line-up of renowned artists from all different levels who can't wait to release their music on Tomorrowland Music, encompassing a multitude of genres.
More information: https://www.tomorrowland-music.com
​Instagram: https://tomorrow.land/Music-IG
​Facebook: https://tomorrow.land/Music-FB
​Twitter: https://tomorrow.land/Music-Twitter
Jordy Van Overmeire PR Coordinator, Tomorrowland