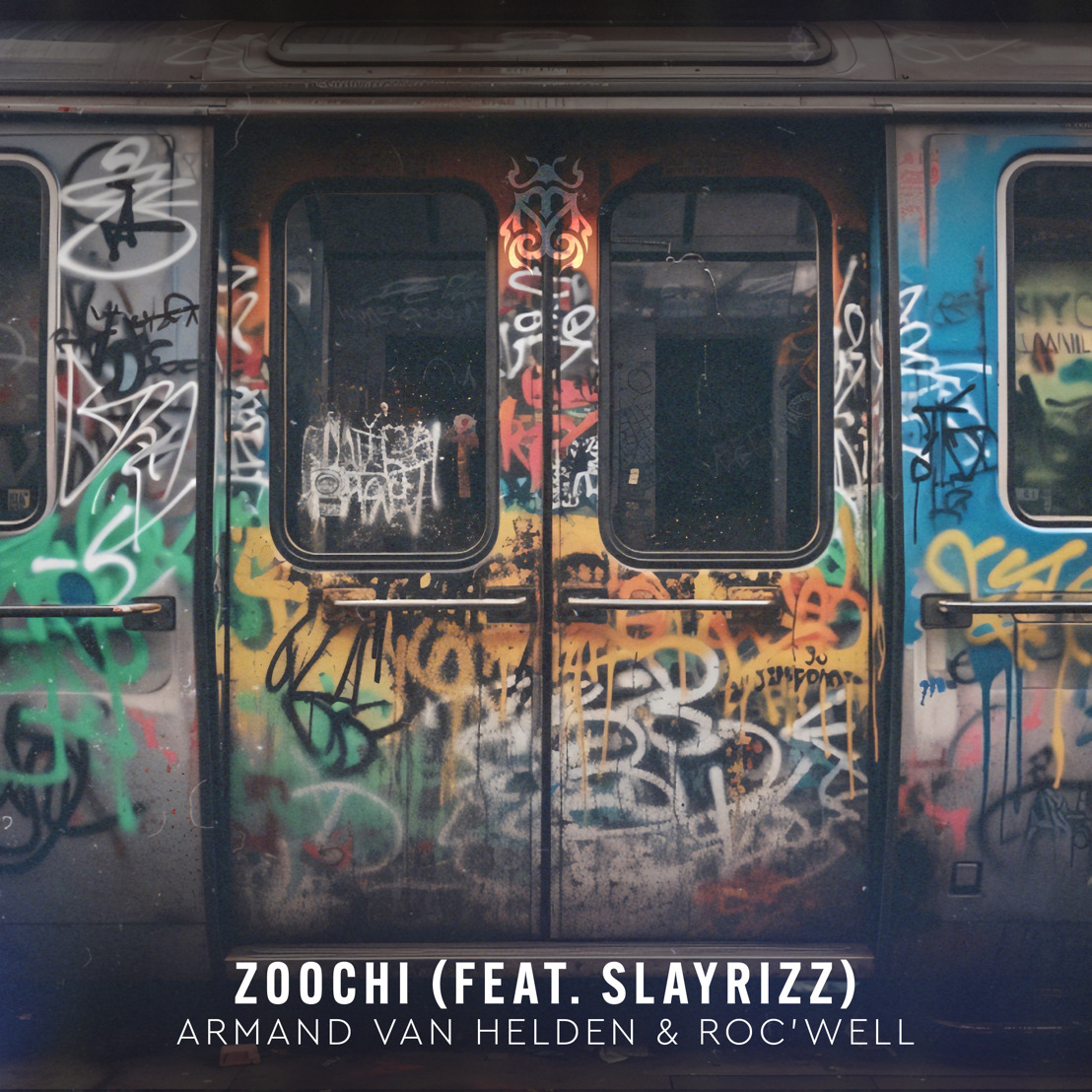 Armand Van Helden is dropping his latest groovy house cut 'Zoochi'
A disco-inspired dance gem lifting your energy from the start
Friday, 19 May 2023 – The legendary American artist Armand Van Helden is dropping his latest groovy house cut 'Zoochi', released through Tomorrowland Music today! One of the longest-standing veterans in house music has partnered with American producer Roc'Well, delivering a disco-inspired dance gem accompanied by a euphoric groove, energetic bassline, fierce vocals by Slayrizz, and the finesse of a contemporary production. 'Zoochi' is an exciting dancefloor tune featuring Armand Van Helden's trademark house beats, vibrant and striking, undeniably lifting your energy from the start, and sure to set the party tone everywhere it hits.
'Zoochi' is out now via all platforms.
Known as one of house music's most genre-defining artists, Armand Van Helden's iconic 30-year career has treated music fans to chart-topping hits like 'U Don't Know Me', 'My My My', 'I Want Your Soul', and so many others, as well as his festival headlining project Duck Sauce alongside Canadian DJ & producer A-Trak.
Roc'Well: "Me, Armand, and Slay was in the studio messing with some sounds and we heard some crazy noises from outside that was sounding like it was a zoo, but it was still Gucci and off of that moment that's what brought together the idea of "Zoochi". It's wild, lit, but it's vibes and chill."
About Armand Van Helden
​https://www.facebook.com/armandvanhelden
​https://www.instagram.com/armandvanhelden/
​https://soundcloud.com/ARMANDVANHELDEN
​https://www.armandvanhelden.com
About Roc'Well
​Boston born and Brooklyn raised Roc'Well is a music producer and video director. He grew up around the influences of Hip-Hop, R&B, House, Rock, and the ongoing loops of video game soundtracks that were never put on mute. Roc began experimenting with sounds on his first Casio keyboard at the age of 7. Not long after he moved into music producing at the age of 12 after getting a laptop of sound loops installed with Pro Tools. Since then Roc's work has reached publications like Wonderland, Paper magazine, DAZED, New York Times, VICE, etc.
https://www.instagram.com/rocwellah/
About Slayrizz
​"Slayrizz" also known as " K Rizz" is an Independent music artist, entrepreneur, cosplayer, model, content creator, host and tv personality. She is the creator of the term and brand #slaysian ™ and is best known for her songs "Yes bitch" "If It Ain't Foreign It's Borin'" and "Big Slaysian Energy". Hailing from Queens and Brooklyn, NYC, she has the perfect balance of a bubbly personality and Star power. Her presence on stage and undeniable outfits have given her the title " Slaysian mutha". She is also known for her viral cosplays online and being creative with her self -expression.
https://www.instagram.com/slayrizz
About Tomorrowland Music
​Tomorrowland has expanded the family with its own music label: Tomorrowland Music. Tomorrowland Music is a dedicated music division within Tomorrowland, collaborating closely with both artists and labels, supporting them in all their recording and release activities.
Tomorrowland Music has partnered with Virgin Distribution and Virgin Records. As part of the Universal Music Group, Virgin has been one of the industry leaders in music distribution and independent records labels for many years. Tomorrowland Music is delighted to be working closely with Virgin and looking forward to taking the label to a higher level together.
Stay tuned for a stellar line-up of renowned artists from all different levels who can't wait to release their music on Tomorrowland Music, encompassing a multitude of genres.
More information: https://www.tomorrowland-music.com
​Instagram: https://tomorrow.land/Music-IG
​Facebook: https://tomorrow.land/Music-FB
​Twitter: https://tomorrow.land/Music-Twitter
Jordy Van Overmeire PR Coordinator, Tomorrowland