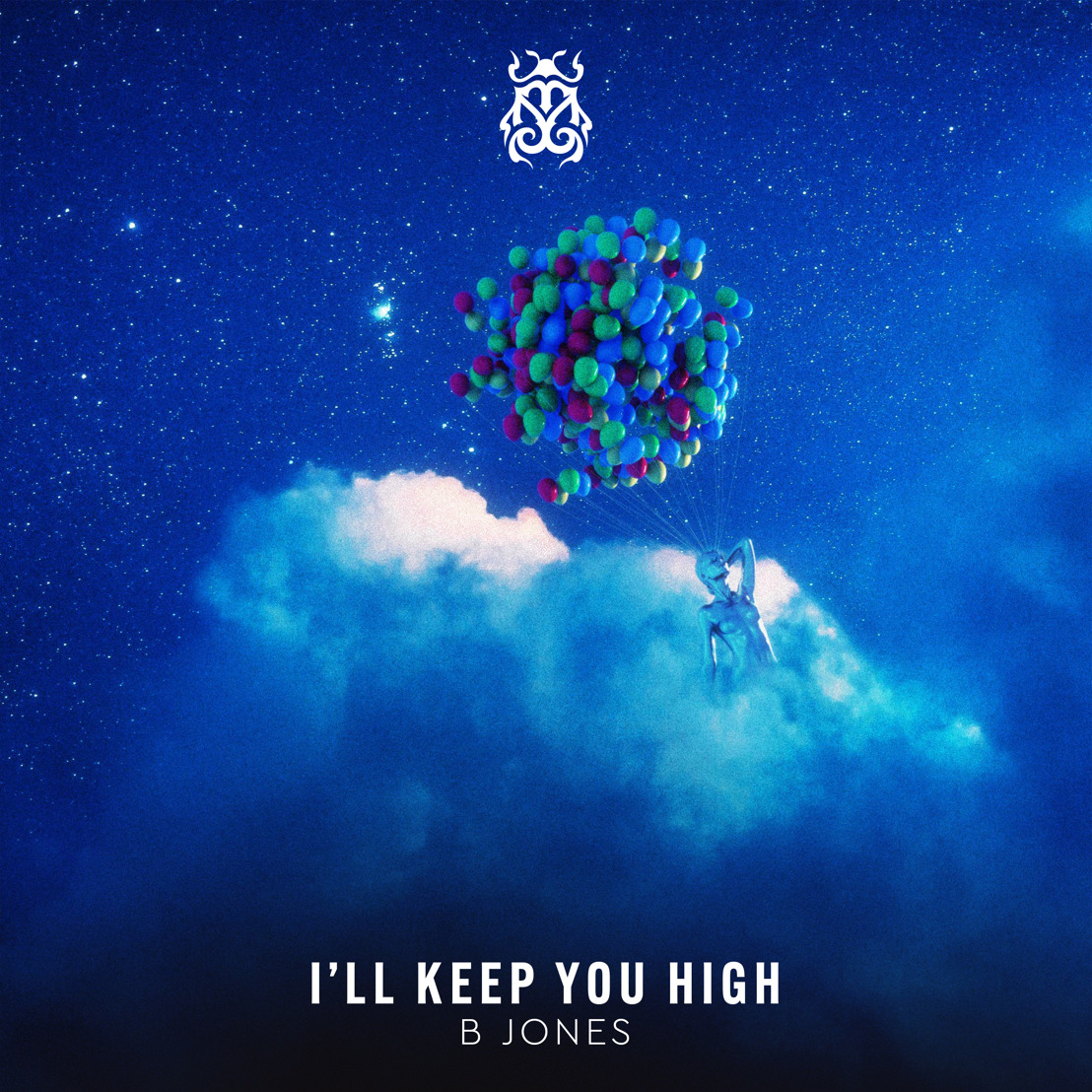 B Jones debuts on Tomorrowland Music with 'I'll Keep You High'
The ultimate crowd pleaser for an energy-fueled club night
Friday, 16 June 2023 – Spanish female DJ & producer B Jones is unveiling her brand-new dancefloor anthem 'I'll Keep You High', released on Tomorrowland Music today! The Ibiza based phenom has curated the ultimate crowd pleaser for an energy-fueled club or festival night, bound to captivate dancefloors in gripping fashion. The catchy and high-energy track immediately kicks off with lots of percussion, Balearic drums and electric pop beats joined by infectious vocals before turning into a bass-heavy and fresh sounding club stomper with a powerful drop.
'I'll Keep You High' is out now via all platforms.
In 2022, B Jones made electronic music history as the first Spanish artist in history to perform at the iconic Mainstage of Tomorrowland. This year, the charismatic power woman and Ibiza stronghold has already graced the Mainstage at Tomorrowland Winter, while she's also set to perform at the Mainstage of Tomorrowland Belgium in July and Tomorrowland Brazil in October, making her one of the few artists that will play at all three Tomorrowland editions in 2023.
B Jones: "I'll Keep You High' is a fresh and fun commercial dance tune perfect for summer clubs and radio. The Balearic drums on the drop set the groove with high energy bass and sing along vocals, making this record the perfect fusion. I can't wait to play it at all the festivals during my summer tour and I hope all my fans and DJ colleagues like it as much as I do!"
About B Jones
​Over the past 10 years B Jones has established herself as one of the world's most sought after electronic artists. A powerhouse of the Balearic scene, Jones has seen a run of acclaimed releases, collaborations, remixes and live performances. From setting the (main)stages of the world's biggest festivals on fire to pioneering the way for the next generation of female DJs, B Jones is a force that cannot be stopped.
A DJ at the peak of her career (#134 in DJ Mag's Top DJ list), 2022 saw B Jones make history as the first Spanish artist to perform on the mainstage of Tomorrowland. DJing all three weekends and initiating the livestream to over a million people worldwide, her sets were a highlight of this edition where Jones' uncompromising energy and selections provided the perfect buzz for the legendary festival.
Fully cemented as one of the finest DJs of the Ibiza generation, B Jones' success is not only attributed to her musicality, but also her unrelenting work ethic, humble attitude and strong values. As a Spanish figurehead of the global fight for equality in electronic music she has also given talks at the International Women's Day Congress and the Spanish Congress of Equality.
Now running a record label of her own 'COME CLOSER' (sharing the name of her poolside residency at the Hard Rock Hotel Ibiza), B Jones has also released her productions on many esteemed imprints including Sony, Universal, Spinnin and Armada. Channelling a sense of openness, her tracks are fluid in nature. Drawing inspiration from a wide range of genres, you can expect to hear everything from underground Tech-House percussion and festival-ready EDM drops to soulful Pop vocals. Expertly weaved into her sound, this exciting approach to dance music is something that sets B Jones apart from the rest.
In true B Jones fashion, 2023 is off to a sensational start. The artist is set to grace the mainstage of Tomorrowland not once, but twice: in March and July. Once again, she is set to make history as the first-ever Spanish artist to perform at the winter edition of the festival. Marking another significant milestone in her already illustrious career, with a string of top-tier singles primed and ready for release, B Jones is poised to take the electronic music world by storm.
https://www.instagram.com/bjonesdj/
​https://soundcloud.com/bjonesdj
​https://www.facebook.com/bjonesdj/
​https://bjonesdj.com
About Tomorrowland Music
​Tomorrowland has expanded the family with its own music label: Tomorrowland Music. Tomorrowland Music is a dedicated music division within Tomorrowland, collaborating closely with both artists and labels, supporting them in all their recording and release activities.
Tomorrowland Music has partnered with Virgin Distribution and Virgin Records. As part of the Universal Music Group, Virgin has been one of the industry leaders in music distribution and independent records labels for many years. Tomorrowland Music is delighted to be working closely with Virgin and looking forward to taking the label to a higher level together.
Stay tuned for a stellar line-up of renowned artists from all different levels who can't wait to release their music on Tomorrowland Music, encompassing a multitude of genres.
More information: https://www.tomorrowland-music.com
​Instagram: https://tomorrow.land/Music-IG
​Facebook: https://tomorrow.land/Music-FB
​Twitter: https://tomorrow.land/Music-Twitter
Jordy Van Overmeire PR Coordinator, Tomorrowland