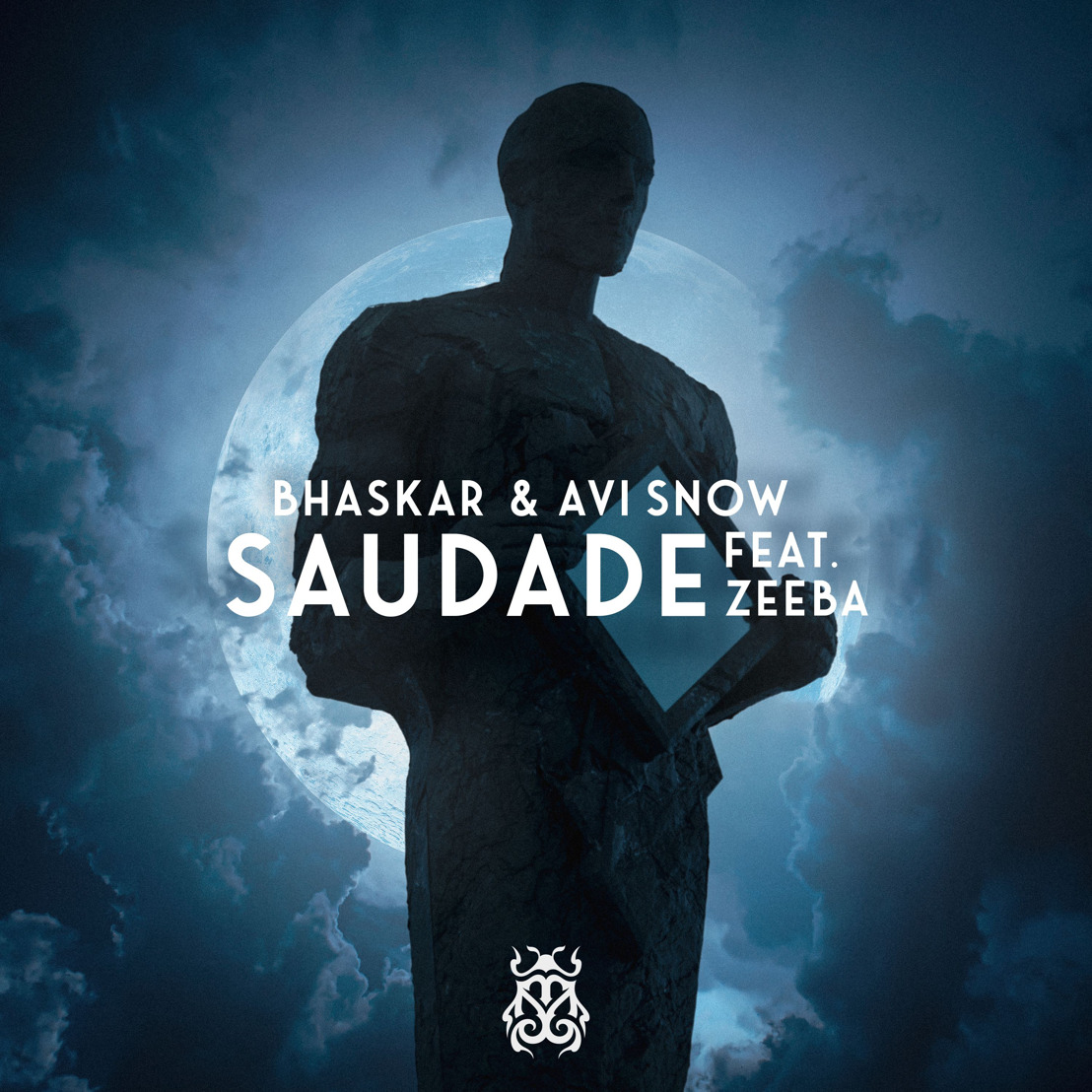 Bhaskar and Avi Snow join forces for 'Saudade'
A journey that flickers between electronic and experimental
Friday, 13 October 2023 – In a joining of two powerhouses, Brazilian producer Bhaskar and Alok's twin brother has teamed up with fellow producer Avi Snow for their beautiful single 'Saudade', released on Tomorrowland Music today! 'Saudade' – one of the most beautiful words in Portuguese language, referring to a melancholic longing or yearning – comes in the shape of a mesmerizing, funky record with a sophisticated, warm feel and incredible vocals by Brazilian singer/songwriter Zeeba, crafted with care and precision. Together they have created a soothing and eclectic listening experience, taking listeners on a journey that flickers between electronic and experimental.
'Saudade' is out now via all platforms.
'Saudade' by Bhaskar, Avi Snow and Zeeba is part of a collection of specially curated festival releases by Tomorrowland Music leading up to Tomorrowland Brasil, celebrating the return of Tomorrowland to Brazil on October 12-14, 2023 by gathering some of the most prominent artists in electronic music on Tomorrowland's record imprint.
About Bhaskar
​DJ, producer and, above all, artist. Bhaskar has shown in recent years why he plays a key role in the evolution of electronic dance music in Brazil. Being the son of renowned DJs Swarup and Ekanta, at a very early age Bhaskar was already performing at several national gigs and soon enough internationally in several countries. USA, Australia and Thailand are some of Bhaskar's solid fan-bases across the globe.
On the tour side, Bhaskar has been part of important festivals and clubs around the world, such as Rock in Rio, Lollapalooza Brazil, Hï Ibiza and Green Valley, becoming one of the main electronic music artists representing Brazil.
https://www.instagram.com/bhaskar/
​https://soundcloud.com/bhaskarofficial
​https://www.facebook.com/bhaskarmusic/
​https://twitter.com/bhaskarmusic
About Avi Snow
​Avi Snow Is a Multi-instrumentalist, writer, and producer based out of Los Angeles. Starting his career as 1/3 of the band City of the Sun. Avi's music has garnered over 200 million streams to date. Avi has Toured the world playing for thousands of people in over 30 countries supporting a wide variety of artists ranging from Thievery Corporation, Peter Bjorn and John, Charles Bradley, Sts9, Matisyahu, Greg Alman, Asaf Avidan, Balkan beatbox, G love, and the special sauce. Avis music has been featured multiple times in Billboard, including a debut at no 12 on the "Billboard Jazz charts" for the City of the Sun album "To the Sun and all the cities in between" Avi is currently in Los Angeles working on new projects as a producer, writer and DJ collaborating with a wide variety of vocalists, producers, and DJs. His latest collaboration Breathing Underwater was released on Carlos Santana's new album "Blessings and Miracles" As well as "Sunday Highs" on Zeeba's latest album "Cultivar" He recently scored music for film Lansky starring Harvey Keitel and Sam Worthington (directed by Eytan Rockaway) And had a few recent placements in shows on ABC, Amazon Prime, and Netflix.
https://www.instagram.com/cityofthesnow/
​https://www.facebook.com/cityofthesnow/
​https://soundcloud.com/wonsiva
​https://twitter.com/AviSnow
About Zeeba
​Even though he's only 26 years old, in 2017, the singer and songwriter became the most heard Brazilian voice in the world, according to Billboard. The position, quickly conquered with the hit "Hear Me Now", was followed by Astrud Gilberto and Roberto Carlos. On July, 2017, the artist was awarded in Italy, winning a Double Platinum Record, and in France with a Golden Record. "Hear Me Now" has surpassed 420 million streams on Spotify – the song has broken the platform's record – and 314 million views on the music video at the Spinnin Records official channel. His success kept growing with the song "Never Let Me Go", which received a Platinum Record in Brazil. The song "Sun Goes Down" was also a Golden Record winner, and "Found U", a collaboration with the DJ and producer Dimmi is also one of the most requested songs in the country.
https://www.instagram.com/zeeba/
​https://www.facebook.com/zeebaoficial/
​https://twitter.com/ZeebaOficial
​https://soundcloud.com/marcoszeeba
About Tomorrowland Music
​Tomorrowland has expanded the family with its own music label: Tomorrowland Music. Tomorrowland Music is a dedicated music division within Tomorrowland, collaborating closely with both artists and labels, supporting them in all their recording and release activities.
Tomorrowland Music has partnered with Virgin Distribution and Virgin Records. As part of the Universal Music Group, Virgin has been one of the industry leaders in music distribution and independent records labels for many years. Tomorrowland Music is delighted to be working closely with Virgin and looking forward to taking the label to a higher level together.
Stay tuned for a stellar line-up of renowned artists from all different levels who can't wait to release their music on Tomorrowland Music, encompassing a multitude of genres.
More information: https://www.tomorrowland-music.com
​Instagram: https://tomorrow.land/Music-IG
​Facebook: https://tomorrow.land/Music-FB
​Twitter: https://tomorrow.land/Music-Twitter
Jordy Van Overmeire PR Coordinator, Tomorrowland