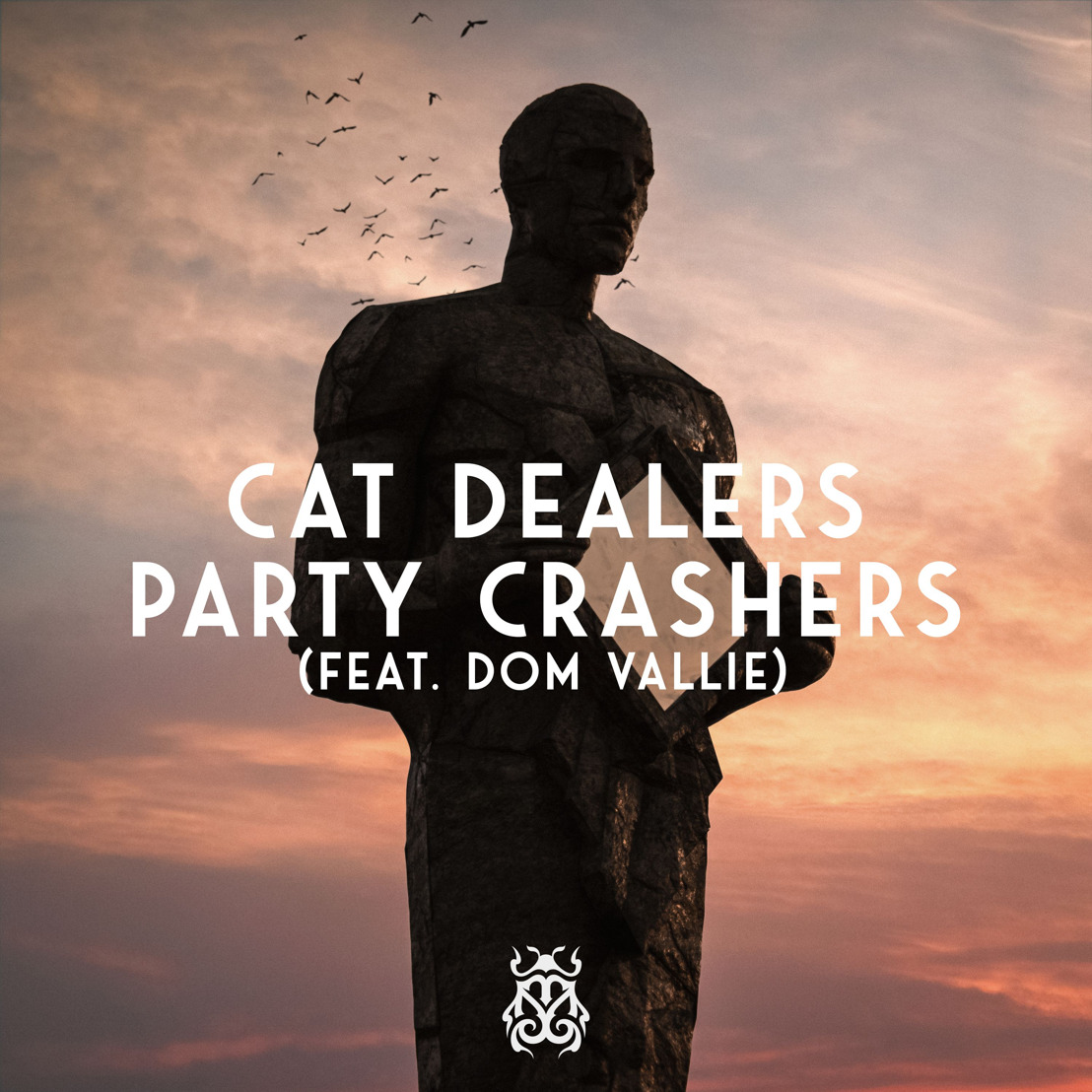 Cat Dealers unleash their groove-filled house heater 'Party Crashers'
Relentless bass equipped for the dancefloor
Friday, 1 September 2023 – Brazilian DJ duo Cat Dealers are unleashing their groove-filled house heater 'Party Crashers', released on Tomorrowland Music today! Joining forces with rapper and Canadian singer/songwriter Dom Vallie, the Brazilian sibling duo have crafted an upbeat and infectious house piece featuring a thumping bassline, catchy chords and powerful vocals. The result is an exciting record with an irresistible sound and relentless bass equipped for the dancefloor, vibrant and striking, undeniably lifting your energy from the start.
'Party Crashers' (feat. Dom Vallie) is out now via all platforms.
'Party Crashers' by Cat Dealers and Dom Vallie is part of a collection of specially curated festival releases by Tomorrowland Music leading up to Tomorrowland Brasil, celebrating the return of Tomorrowland to Brazil on October 12-14, 2023 by gathering some of the most prominent artists in electronic music on Tomorrowland's record imprint.
About Cat Dealers
​Created by brothers Lugui and Pedro, Cat Dealers are one of the rising artists of the international electronic music scene. In 2021, for the sixth consecutive year, the duo were voted among the Top 100 DJs by the renowned British magazine, DJ Mag.
The brothers have already played in all five continents, including their debut at the main stage at Tomorrowland Belgium, EDC Las Vegas and Mysteryland and have been part of other major festivals such as EDC Orlando and Mexico and others. Recently, the duo sold out at Marquee in New York, at The Grand in Boston, at Temple in San Francisco and at Printworks in London. Also this year, Cat Dealers debuted at the iconic Ibiza performing at Ushuaia.
Cat Dealers has generated over 1 billion streams on digital platforms. Their early hits such as "Your Body", "Gravity", "Sunshine" are worth mentioning, as well as their famous remix for "Ai Ai Ai", a collaboration with Felguk. "Gone Too Long" also received a platinum certificate in Brazil by Sony Music as well as many other certifications.
In 2020, Cat Dealers signed with Armada Music, a renowned Dutch label co-founded by DJ and producer Armin Van Buuren, who is now responsible for the duo's releases. Since signing with Armada Music, they have released several songs that have been receiving support from big names in the scene, such as Martin Garrix, Tiësto, Dimitri Vegas & Like Mike, Nicky Romero, among others.
This year, the release of their song "Stronger" marked the beginning of a big step in their career, the debut of their own label Cat House Records, under the umbrella of Cat House, the duo's already established label party.
https://www.instagram.com/catdealers/
​https://www.facebook.com/CatDealers
​https://twitter.com/Cat_Dealers
​https://soundcloud.com/catdealers
​https://catdealers.com.br
About Tomorrowland Music
​Tomorrowland has expanded the family with its own music label: Tomorrowland Music. Tomorrowland Music is a dedicated music division within Tomorrowland, collaborating closely with both artists and labels, supporting them in all their recording and release activities.
Tomorrowland Music has partnered with Virgin Distribution and Virgin Records. As part of the Universal Music Group, Virgin has been one of the industry leaders in music distribution and independent records labels for many years. Tomorrowland Music is delighted to be working closely with Virgin and looking forward to taking the label to a higher level together.
Stay tuned for a stellar line-up of renowned artists from all different levels who can't wait to release their music on Tomorrowland Music, encompassing a multitude of genres.
More information: https://www.tomorrowland-music.com
​Instagram: https://tomorrow.land/Music-IG
​Facebook: https://tomorrow.land/Music-FB
​Twitter: https://tomorrow.land/Music-Twitter
Jordy Van Overmeire PR Coordinator, Tomorrowland