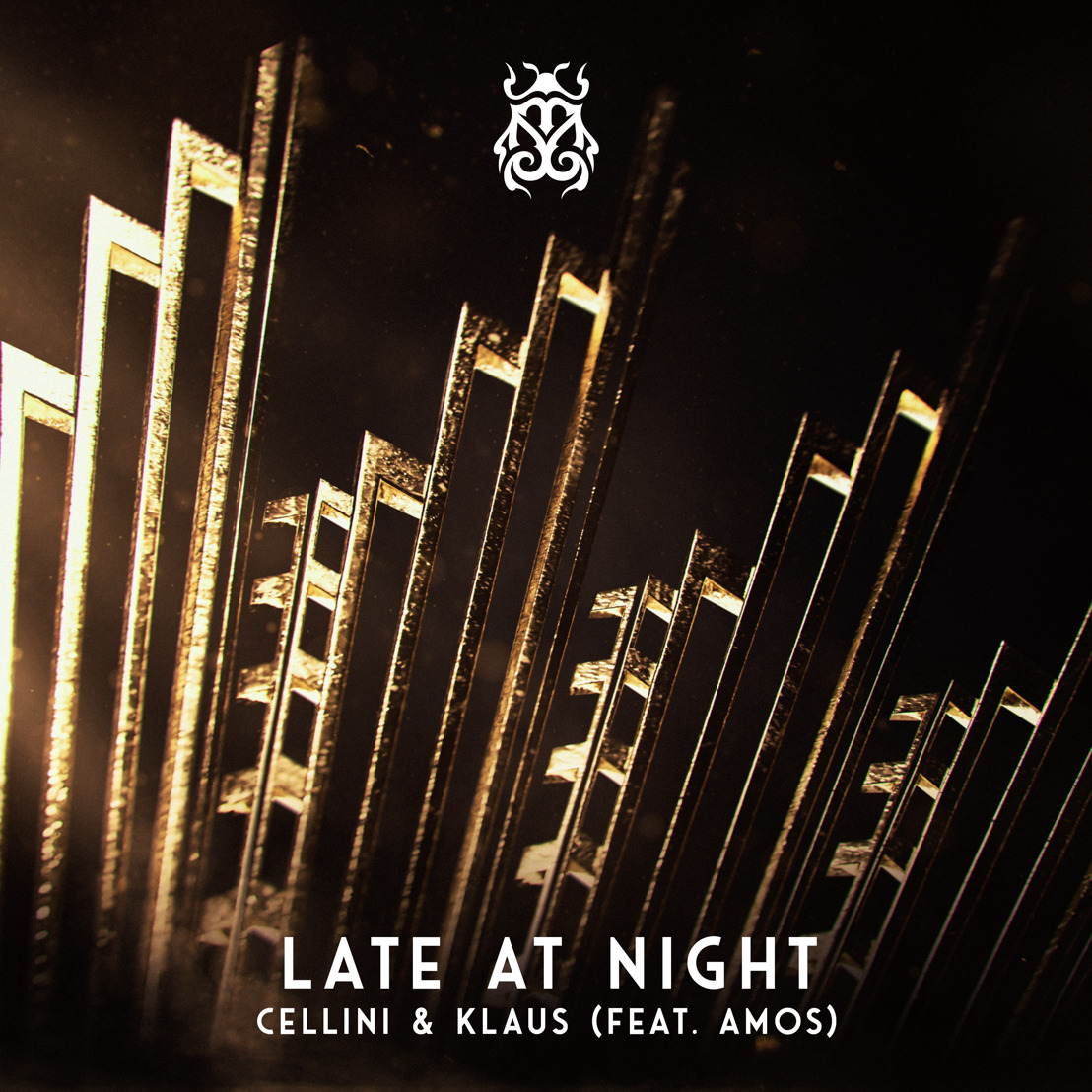 Cellini is back with his second release 'Late At Night'
Joining forces with Italian YouTube sensation Klaus for a melodic blend full of melancholy and passion
Friday, 22 July 2022 – Italo-Belgian rising talent Cellini is back with his second release 'Late At Night', released through Tomorrowland Music today! 'Late At Night' comes in the shape of a sublime melodic blend full of melancholy and passion – the perfect coming down, chill track after a big night out. The Italo-Belgian producer is once again showcasing an extreme diversity of compelling sounds – sometimes deep and emotional, yet sometimes powerful and ecstatic – while joining forces with Italian YouTube sensation Klaus and upcoming vocalist Amos.
'Late At Night' is out now via all platforms.
'Late At Night' is part of a collection of festival releases by Tomorrowland Music under this year's festival theme 'The Reflection of Love', celebrating the return of Tomorrowland after three years by gathering some of the biggest artists in electronic music on Tomorrowland's record imprint.
Klaus: "We've been in touch for a long time and finally found a way to make something together. Gianmarco came to me with something in his mind and a topline take by Amos. After having spoken for a while, the idea to combine the two styles and foster a collaboration came naturally."
Cellini will be making his debut on the legendary Mainstage of Tomorrowland during the second festival weekend on Friday July 22, as well as hosting his own 'Cellini & Friends' stage at the mythical CORE stage on Sunday July 31 during the third festival weekend.
About Cellini
​A pasta and wine aficionado, Italo-Belgian rising talent Cellini wields an extreme wide array of compelling sounds; sometimes deep and emotional, yet sometimes powerful and ecstatic. A melodic blend between acoustic and electronic sounds, indie influences and real danceable club-minded tracks is the receipt of Cellini's productions and storytelling. The lines between physical and mental, tangible and supernatural, human and music gets blurred while the young DJ & producer is on a stage.
Cellini has played some of the dance world's biggest international stages, including Tomorrowland, Tomorrowland Winter, UNTOLD Festival, Pukkelpop and Dour Festival, and has toured regularly around South America. He has become a regular on the iconic Belgian club circuit with performances around the country, as well as a series of sold-out all-nighter shows in Belgium, cementing him as one of the household names on the scene. Cellini also received the Red Bull Elektropedia Award 2018 for Most Promising Artistand his remix of Portland's 'Expectations' was one of the most heard tracks of the Belgian summer of 2019. With his Italian roots and family history in mind, he's improving himself every day by spending day and night in his studio.
2022 is definitely Cellini's biggest year so far! The young gun is joining the Tomorrowland Music family with his first release 'Lose Yourself' and will also be performing at the first edition of the brand-new CORE Festival in the capital of Europe in May. Set to make his debut on the legendary Mainstage of Tomorrowland this summer, as well as hosting his own 'Cellini & Friends' stage at the mythical CORE stage tucked away in the enchanting forests of Tomorrowland, Cellini is the name to watch in the near future!
https://www.instagram.com/cellini_g/
​https://www.facebook.com/Cellinimusic
​https://soundcloud.com/cellinimusic
About Klaus
​Tudor Laurini, aka Klaus, was born on May 10, 1997. He began his journey as a content creator in 2013 telling about adventures undertaken, emotions experienced and people met. From then on, Tudor has never stopped challenging himself, experimenting and creating versatile projects through a communicative approach aimed at entertaining while raising awareness.
Always attracted to music, in 2020, after a few years touring Europe as a DJ, he decided to shape a parallel project, Wanderlust Vision, which combines multiple fields in a constant dialogue between tradition and innovation, paying homage to the past but looking towards the future.
Wanderlust Vision is at the same time a record label, an event platform, and a creative agency focusing on product development and branding. The goal is to inform and promote culture around the concept of travel as a way to grow and learn respect for others and nature: a multifaceted and ever-evolving lifestyle that embraces cuisine, Art, music, design, product, sports and more.
About Tomorrowland Music
​Tomorrowland has expanded the family with its own music label: Tomorrowland Music. Tomorrowland Music is a dedicated music division within Tomorrowland, collaborating closely with both artists and labels, supporting them in all their recording and release activities.
Tomorrowland Music has partnered with Virgin Distribution and Virgin Records. As part of the Universal Music Group, Virgin has been one of the industry leaders in music distribution and independent records labels for many years. Tomorrowland Music is delighted to be working closely with Virgin and looking forward to taking the label to a higher level together.
Stay tuned for a stellar line-up of renowned artists from all different levels who can't wait to release their music on Tomorrowland Music, encompassing a multitude of genres.
More information: https://www.tomorrowland-music.com
​Instagram: https://tomorrow.land/Music-IG
​Facebook: https://tomorrow.land/Music-FB
​Twitter: https://tomorrow.land/Music-Twitter
Jordy Van Overmeire PR Coordinator, Tomorrowland