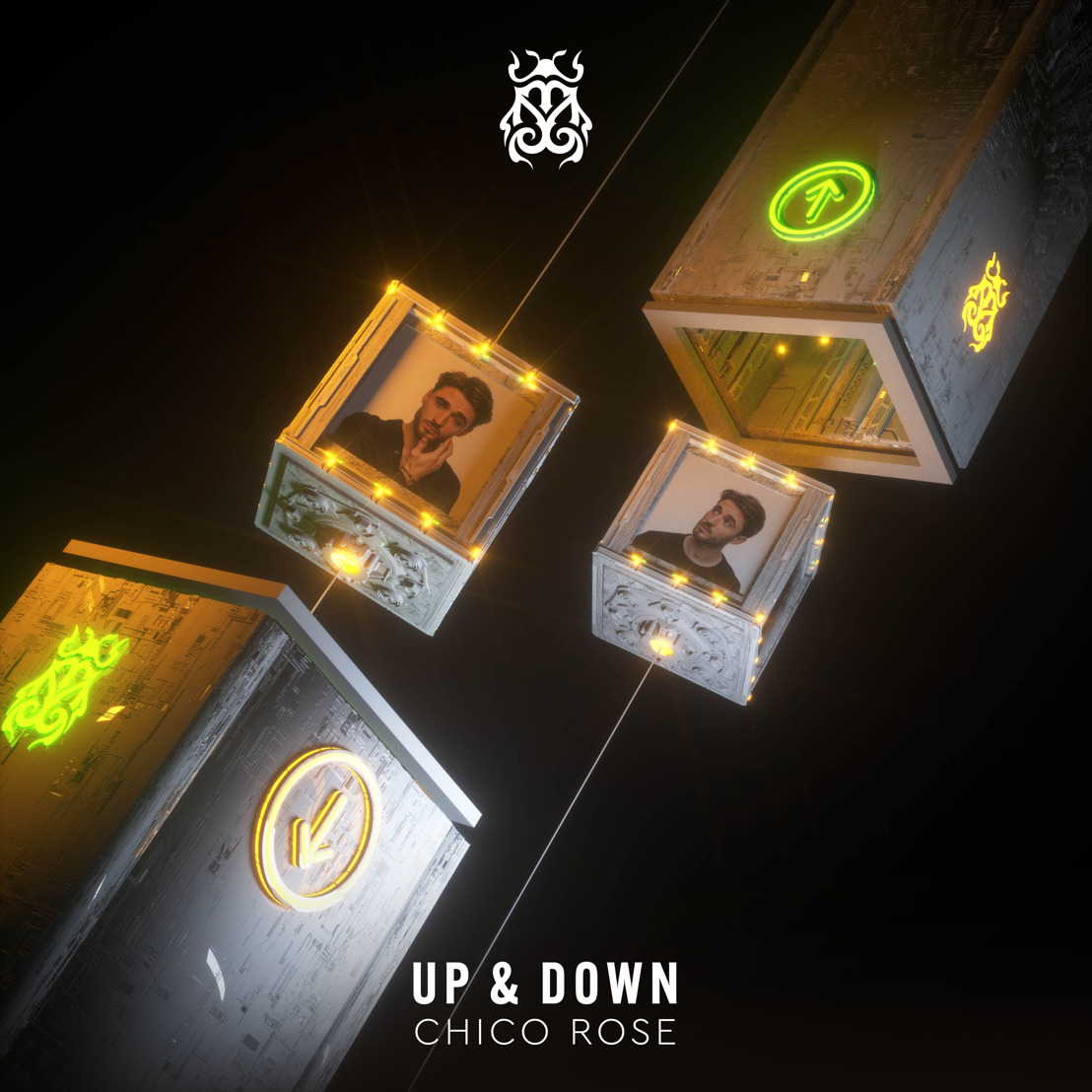 Chico Rose drops his tech house banger 'Up & Down'
Another great release to continue his ascent in the industry
Friday, 4 November 2022 – Dutch rising star Chico Rose is dropping his new tech house banger 'Up & Down', released through Tomorrowland Music today! 'Up & Down' comes in the shape of a groovy, well-rounded tech house weapon, delivering right from the start with an infectious vocal sample, while the track kicks right in with the perfect amount of percussion and bass.
'Up & Down' is out now via all platforms.
Chico Rose has been growing his stature while performing at stages across the world, including Tomorrowland and Tomorrowland Winter. For the upcoming DJ & producer, this is another great release to continue his ascent in the industry, showcasing his solid production skills that won't fail to get your body moving.
About Chico Rose
​Chico Rose started his career at an early age, releasing on labels such as Vato Gonzalez' Dirty House Records, and Nicky Romero's Protocol Recordings. Chico became a notable figure in the dance scene and soon after got picked up by Afrojack, who included Chico into his team. The two started making a string of collaborations, such as "The Great Escape", "Where Did The Love Go" on Afrojack's Wall Recordings imprint. His big international breakthrough came with "Chico Rose – Sad (feat Afrojack)" on Spinnin' Records. The single amassed over 85 million streams on Spotify alone and had big success on European radio. Chico did not sit still and quickly followed up with "Somebody's Watching Me", a collaboration with producer duo 71 Digits. The single became a radio hit in France and has amassed over 65 million Spotify streams and counting! With an schedule full of new music and exiting collaborations coming up, Chico is a rising star that's here to stay!
KEY FACTS
​— 4M monthly listeners on Spotify
​— Spotify streaming successes such as Sad (55M+) and Somebody's Watching Me (23M+)
​— Top 30 radio hit in France with Somebody's Watching Me.
​— Played major festivals such as Ultra Music Festival, Tomorrowland, EDC (Las Vegas) and Untold Festival
https://www.instagram.com/chicorose/
​https://www.facebook.com/chicorosemusic/
​https://twitter.com/chicorosemusic
​https://soundcloud.com/chicorosemusic
​https://www.chicorosemusic.com
About Tomorrowland Music
​Tomorrowland has expanded the family with its own music label: Tomorrowland Music. Tomorrowland Music is a dedicated music division within Tomorrowland, collaborating closely with both artists and labels, supporting them in all their recording and release activities.
Tomorrowland Music has partnered with Virgin Distribution and Virgin Records. As part of the Universal Music Group, Virgin has been one of the industry leaders in music distribution and independent records labels for many years. Tomorrowland Music is delighted to be working closely with Virgin and looking forward to taking the label to a higher level together.
Stay tuned for a stellar line-up of renowned artists from all different levels who can't wait to release their music on Tomorrowland Music, encompassing a multitude of genres.
More information: https://www.tomorrowland-music.com
​Instagram: https://tomorrow.land/Music-IG
​Facebook: https://tomorrow.land/Music-FB
​Twitter: https://tomorrow.land/Music-Twitter
Jordy Van Overmeire PR Coordinator, Tomorrowland