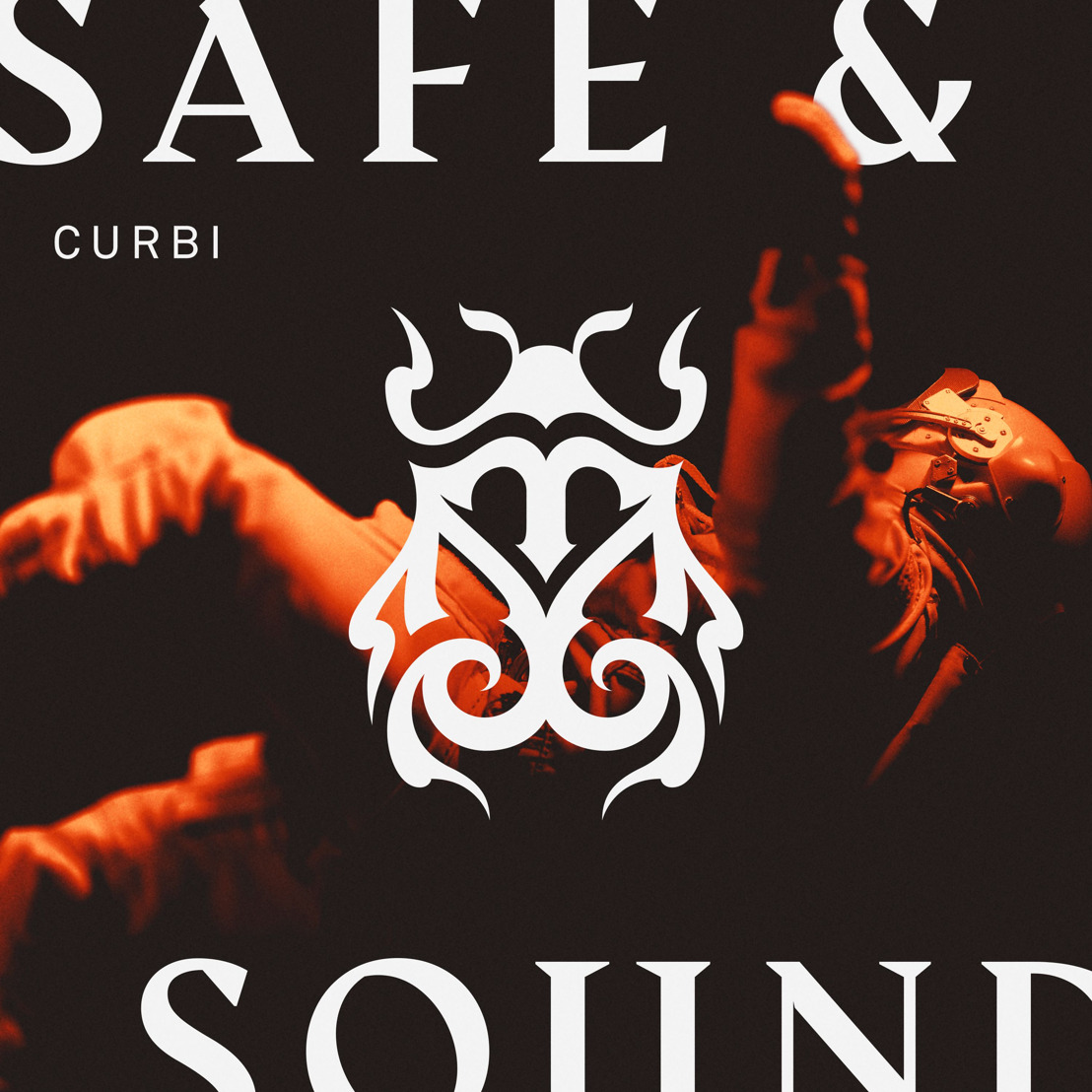 Curbi drops a captivating melodic house gem 'Safe & Sound'
The first single of his 'The Pattern EP' on Tomorrowland Music
Tuesday, 28 September 2021 - Keeping his hot streak alive, UK house prodigy Curbi has now dropped a captivating melodic house gem 'Safe & Sound'. The brand-new track features a sweet minimal groove, gritty electronic effects and a catchy drop, uniting two of the Brit's trademarks: standout synth work and his expressive style, blending his inventive productions with sultry vocals – resulting in an angelic club-ready weapon of epic proportions tailor-made for the dancefloor. Being a true house enthusiast and having played the world's biggest stages including Tomorrowland, Curbi is continuing to prove himself as a leading name in electronic music's next generation.
'Safe & Sound' is out now via all platforms.
Since bursting onto the scene in 2015 and rising to fame at the tender age of 16, 22-year-old DJ & producer Curbi's passion to evolve and create his own unique sound is stronger than ever. With the melodic and intoxicating 'Safe & Sound' – selected as the campaign song of Tomorrowland Winter – the young producer is releasing the first single of his 'The Pattern EP', a high-energy club record featuring anthemic energy that shows off the house maestro's abilities and how his sound has progressed. Set to release his EP on October 22nd via Tomorrowland Music, the UK dance music phenomenon is ready for a new step forward in his musical journey that will once again crown him as one of the greatest British talents today.
Curbi: "When the pandemic started, I delved more into a melodic sound and tried to do something with that. Over the course of last year, I really managed to nail my deepest and more melodic sounds and put them together in a way that I really felt comfortable with. This is when I came up with 'Safe & Sound'. I've just been working on a lot of different and versatile stuff, playing with my vocals as well, trying to come up with cool vocal melodies and different atmospheres and themes. That's kind of how it came about."
About Curbi
​He's a prodigy the world can't stop talking about. 22-year-old DJ/producer Curbi's passion to evolve his own unique sound is stronger than ever, while he continues to prove himself as a leading name in electronic music's next generation.
Continuous chart success and a rapidly growing fanbase resulted in his tour schedule filling up in no time. Making his performance debut at Pacha's world-famous Ibiza spot, the fresh-faced Brit has moved on to electrify crowds at Tomorrowland, Mysteryland, Creamfields and many others, all the while touring across Asia & North America with no signs of slowing down.His breakthrough followed tremendous support for his debut single 'Discharge', which gained over 10 million plays and catapulted him into the spotlight.
The music never stopped, with Curbi dropping incredible releases one after another. His releases such as 'Spiritual' (8mln plays), 'Hoohah' with Fox Stevenson (13 million plays) and 'Let's Go' with Lucas & Steve & Mike Williams (25 million plays), 'Too Much (7mln plays) & 'Get Down' with Quintino (6 mln plays) make up only a small selection of his impressive musical achievements so far. Curbi dominated the dance floors with almost 50 releases in the past 5 years, combined Curbi's releases were streamed more than 115 mln plays on Spotify alone.
In 2019 Curbi moved into a new direction musically and released his biggest radio track so far. 'Spiritual' was added to many big radio playlists and was used by Insomniac in the official EDC Vegas 2020 trailer. He joined Oliver Heldens for several shows on his North America tour. Curbi released 'ADHD' and 'Too Much' on Heldeep Records which became the labels two most streamed releases of 2019. During Miami Music Week, Curbi joined Steve Aoki at his Story show, after releasing three songs on his label Dim Mak; 'Whip It', 'Flip It' and 'Don't Stop'.
Not slowing down Curbi released over twelve singles last year, working together with AC Slater, Cesqeaux, Mike Williams and RayRay. Curbi started a unique collaboration with Supercell for their mobile game 'Brawl Stars' which was a huge success. And 2021 is looking even brighter! Curbi released his first release of 2021 called 'Make Amends' with Tchami. And Curbi already teased an upcoming collaboration with none other than Zedd! With all that he has in store this year, Curbi is the name to watch in the near future as he braces to get back to global touring.
https://www.instagram.com/curbi/
​https://www.facebook.com/CurbiOfficial/
​https://www.youtube.com/c/Curbi
​https://twitter.com/curbiofficial
​https://www.curbimusic.com
​https://soundcloud.com/curbiofficial
About Tomorrowland Music
​Tomorrowland has expanded the family with its own music label: Tomorrowland Music. Tomorrowland Music is a dedicated music division within Tomorrowland, collaborating closely with both artists and labels, supporting them in all their recording and release activities.
Tomorrowland Music has partnered with Virgin Distribution and Virgin Records. As part of the Universal Music Group, Virgin has been one of the industry leaders in music distribution and independent records labels for many years. Tomorrowland Music is delighted to be working closely with Virgin and looking forward to taking the label to a higher level together.
Stay tuned for a stellar line-up of renowned artists from all different levels who can't wait to release their music on Tomorrowland Music, encompassing a multitude of genres.
More information: https://www.tomorrowland-music.com
​Instagram: https://tomorrow.land/Music-IG
​Facebook: https://tomorrow.land/Music-FB
​Twitter: https://tomorrow.land/Music-Twitter
Debby Wilmsen Press Coordinator & Spokeswoman, Tomorrowland
Jordy Van Overmeire PR Coordinator, Tomorrowland