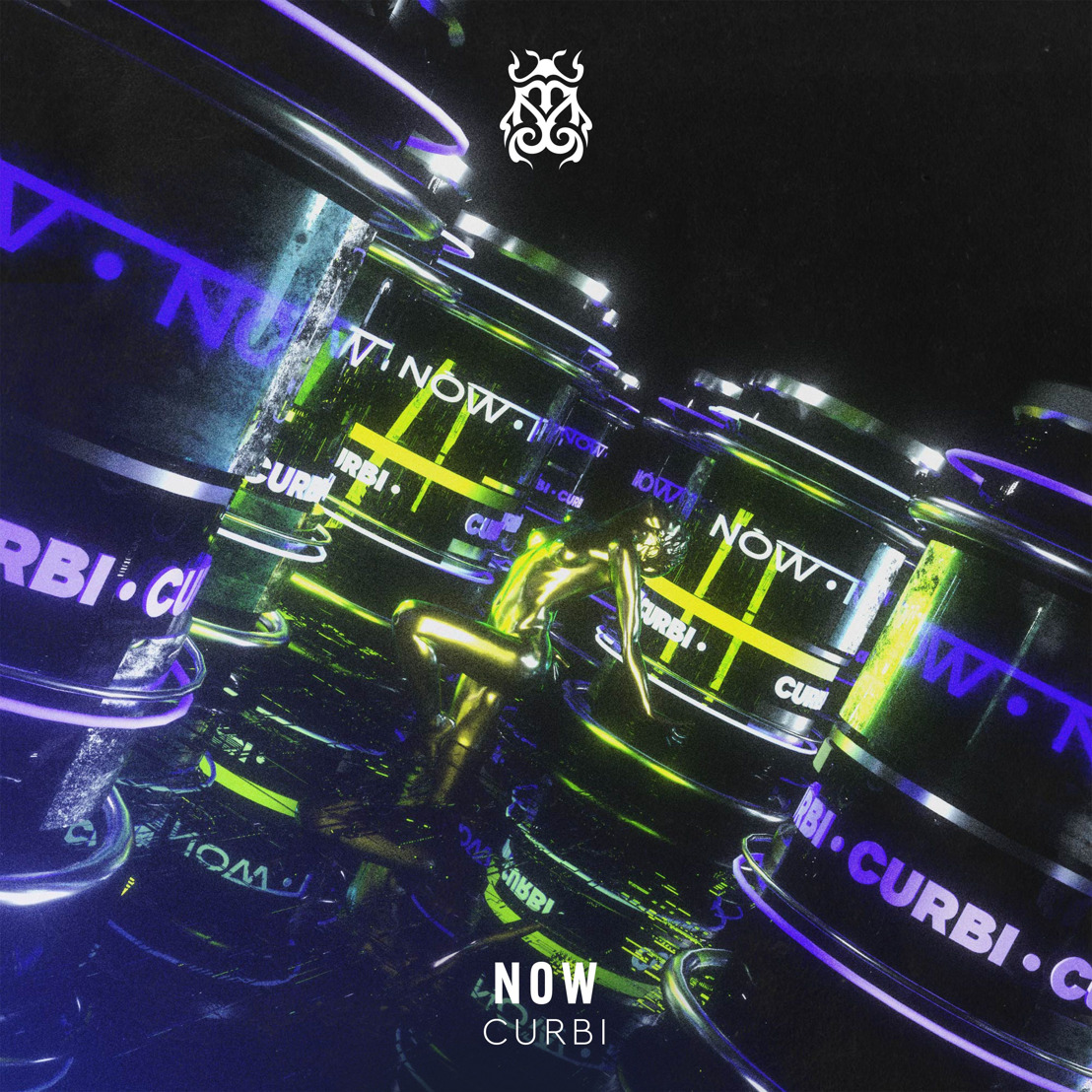 Curbi unveils melodic house track 'Now'
Curbi unveils melodic house track 'Now'The latest club-ready single he can add to his arsenal
Friday, 21 October 2022 – UK producer and DJ Curbi has unveiled his brand-new melodic house track 'Now', released through Tomorrowland Music today! Featuring a sweet minimal groove, gritty electronic effects and a catchy drop, 'Now' is Curbi's latest club-ready single that he can add to his arsenal. The talented producer continues to push forward by creating new, energetic sounds and blending his inventive, expressive productions with sultry vocals.
'Now' is out now via all platforms.
Back in October 2021, Curbi dropped the captivating melodic house gem 'Safe & Sound' – the first single of his 'The Pattern EP' on Tomorrowland Music – followed up a handful of weeks later by landing his high-energy and dancefloor-ready 6-track club record on Tomorrowland's label imprint. In January 2022, Curbi released another house slapper 'Losing Sleep' on Tomorrowland Music.
Curbi: "'Now' is the ultimate blend of elements and feels from the evolution of my sound so far. It has the melodies, sounds and bounce that I feel represents how I am now. Excited to get this one out there!"
About Curbi
​23-year-old DJ/producer Curbi's passion to evolve his own unique sound is stronger than ever, while he continues to prove himself as a leading name in electronic music's next generation. Continuous chart success and a rapidly growing fanbase resulted in his tour schedule filling up in no time.
His breakthrough followed tremendous support for his debut single 'Discharge', which gained over 10 million plays and catapulted him into the spotlight. The music never stopped, with Curbi dropping incredible releases one after another. His releases 'Spiritual' (10 million plays), 'Hoohah' with Fox Stevenson (15 million plays) and 'Let's Go' with Lucas & Steve & Mike Williams (27 million plays) & 'Get Down' with Quintino (7 million plays) make up only a small selection of his impressive musical achievements so far. Curbi dominated the dance floors with almost 60 releases in the past years, combined Curbi's releases were streamed more than 150 million plays on Spotify alone.
Not slowing down Curbi released twelve singles in 2020, working together with AC Slater, Cesqeaux and Mike Williams. Curbi also did a unique collaboration with Supercell for their mobile game 'Brawl Stars', creating the Brawl Stars Anthem.
2021 is definitely Curbi's biggest year so far! With two mayor collaborations, the first one with Tchami called 'Make Amends' and second collab with none other than Zedd called 'Sound of the Enemy! Curbi also released music on Monstercat, Stmpd Records, Hexagon, Heldeep. He finished the year strong with his biggest project of the year! A six-track high energy EP called 'The Pattern EP' released on Tomorrowland music! With all this in store, Curbi is the name to watch in the near future as he braces to get back to global touring.
https://www.instagram.com/curbi/
​https://www.facebook.com/CurbiOfficial/
​https://www.youtube.com/c/Curbi
​https://twitter.com/curbiofficial
​https://www.curbimusic.com
​https://soundcloud.com/curbiofficial
About Tomorrowland Music
​Tomorrowland has expanded the family with its own music label: Tomorrowland Music. Tomorrowland Music is a dedicated music division within Tomorrowland, collaborating closely with both artists and labels, supporting them in all their recording and release activities.
Tomorrowland Music has partnered with Virgin Distribution and Virgin Records. As part of the Universal Music Group, Virgin has been one of the industry leaders in music distribution and independent records labels for many years. Tomorrowland Music is delighted to be working closely with Virgin and looking forward to taking the label to a higher level together.
Stay tuned for a stellar line-up of renowned artists from all different levels who can't wait to release their music on Tomorrowland Music, encompassing a multitude of genres.
More information: https://www.tomorrowland-music.com
​Instagram: https://tomorrow.land/Music-IG
​Facebook: https://tomorrow.land/Music-FB
​Twitter: https://tomorrow.land/Music-Twitter
Jordy Van Overmeire PR Coordinator, Tomorrowland