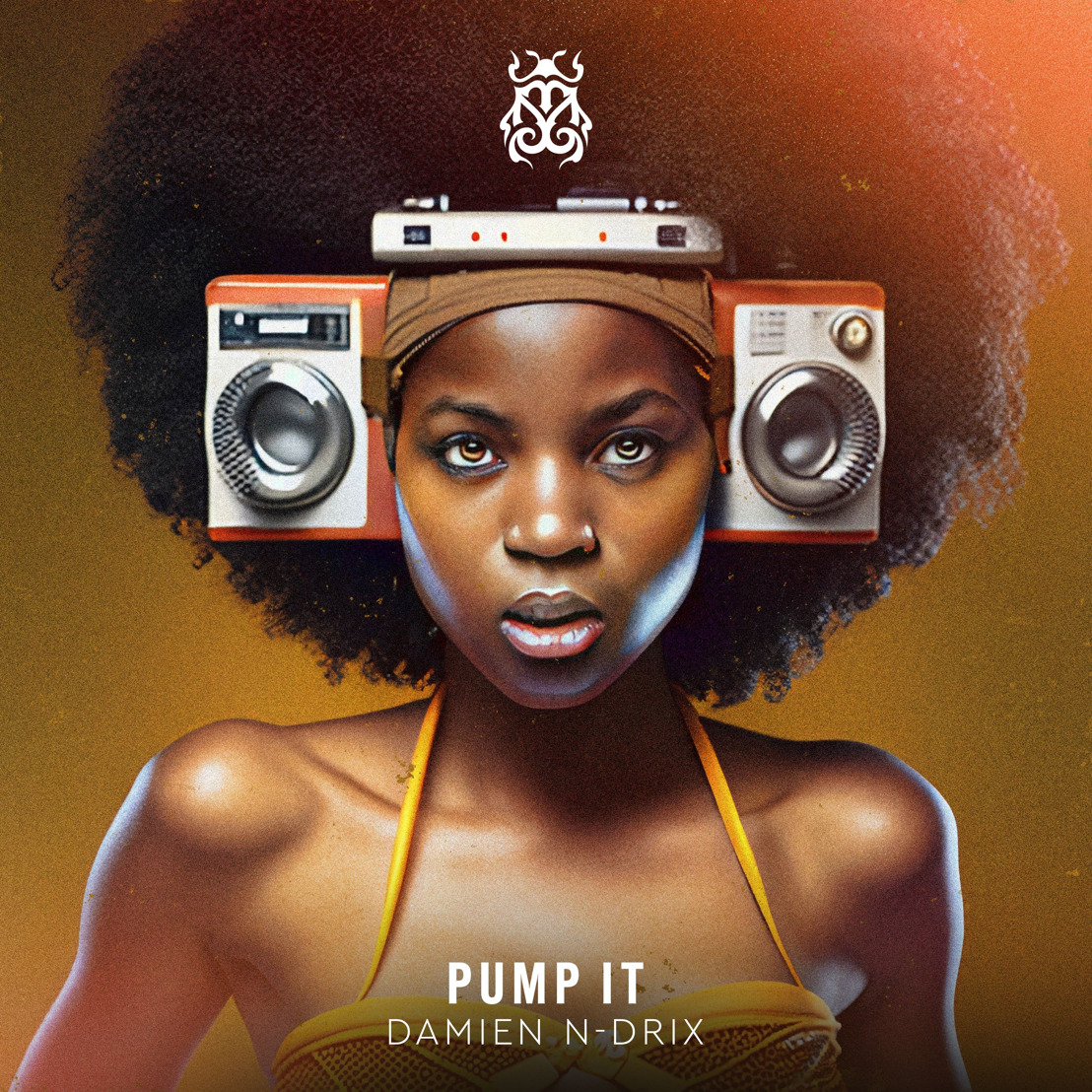 Damien N-Drix unleashes his club-primed anthem 'Pump It'
The perfect tune to take over nightclubs across the globe
Friday, 3 February 2023 – French producer Damien N-Drix is unleashing his massive club banger 'Pump It', released through Tomorrowland Music today! Stripping back to simple, club-primed production with his latest creation, the new and catchy single presents an infectious slice of dancefloor heaven – perfect to take over nightclubs across the globe.
'Pump It' is out now via all platforms.
Damien N-Drix: "I´m stoked to finally have my first release on Tomorrowland Music! My new single 'Pump It' is a massive club banger and will definitely get you going! I´m very excited, since it´s a new direction for me on my journey and I´m more than thrilled to kick it off together with Tomorrowland Music! Hope you enjoy and cause some havoc in the clubs!"
About Damien N-Drix
​Hailing from the south of France, Damien N-Drix conjures his appreciation for the finer things with expert ease. Building up a dense catalog since 2015, the Marseille-based DJ and his funky house sound that holds its weight as much in the electro sphere as it does in deeper dwellings, is long past of what is to be considered an established artist.
His discography reveals a formidable range of production – from remixes of Felix Jaehn - "Like A Riddle" (Polydor), to originals like "Click", "Stacks", "Pushah", respectively signed on labels such as Dim Mak, Guru, Pinnacle. In June 2017 he released his best-known track "Let It Ring" on SPRS (Spinnin). The record has amassed over 15 million streams across Spotify and was the #1 on the Platform Beatport, which started a strong collaboration with Spinnin Records. Ignited from the following success his releases "Turn it Up" (SPRS) and "Inkali" (Spinnin Main) reached the same result within the same year, proving once more he wasn´t nominated for "Best Artist of 2016" by Beatport for nothing.
2018, Damien made his debut on Musical Freedom with 2 tracks signed on Tiesto's imprint: "Kobeba" and "Hush Money". On top of an enviable short game, Damien N-Drix is curating his carreer with huge support from David Guetta, DJ Snake, Martin Garrix, Tchami, Robin Schulz, Tiesto, Calvin Harris, Dillon Francis, Oliver Heldens, Diplo to name a few, offering him the #59 ranking as the best producer of the year 2018 in the World and the #4 in France.
What was to come were collaborations with artists like Byor, Brohug, Alle Farben and Federn, an official Remix of Major Lazor´s "Que Calor" and other Remixes for Afrojack & David Guetta, Ofenbach, and many more - leading to a sold-out show at Amnesia in 2021. The French Revelation of the Year (thanks to DJ MAG France) continues to gain traction and stretch his sound to clubs and festivals across the globe: China, Thailand, Philippines, Malaysia, South Korea, Brazil, Croatia, Spain, Netherlands, Serbia, Hungary, Poland, Austria, Sweden, Italy, England, Belgium, Morocco... nothing seems to be out of his reach. His most recent addition is a 2nd booking agency for the market in GSA and an international management set up to further elevate his influence.
https://soundcloud.com/DAMIENNDRIX
​https://www.instagram.com/damienndrix/
​https://www.facebook.com/damienndrix/
​https://twitter.com/damienndrix
About Tomorrowland Music
​Tomorrowland has expanded the family with its own music label: Tomorrowland Music. Tomorrowland Music is a dedicated music division within Tomorrowland, collaborating closely with both artists and labels, supporting them in all their recording and release activities.
Tomorrowland Music has partnered with Virgin Distribution and Virgin Records. As part of the Universal Music Group, Virgin has been one of the industry leaders in music distribution and independent records labels for many years. Tomorrowland Music is delighted to be working closely with Virgin and looking forward to taking the label to a higher level together.
Stay tuned for a stellar line-up of renowned artists from all different levels who can't wait to release their music on Tomorrowland Music, encompassing a multitude of genres.
More information: https://www.tomorrowland-music.com
​Instagram: https://tomorrow.land/Music-IG
​Facebook: https://tomorrow.land/Music-FB
​Twitter: https://tomorrow.land/Music-Twitter
Jordy Van Overmeire PR Coordinator, Tomorrowland