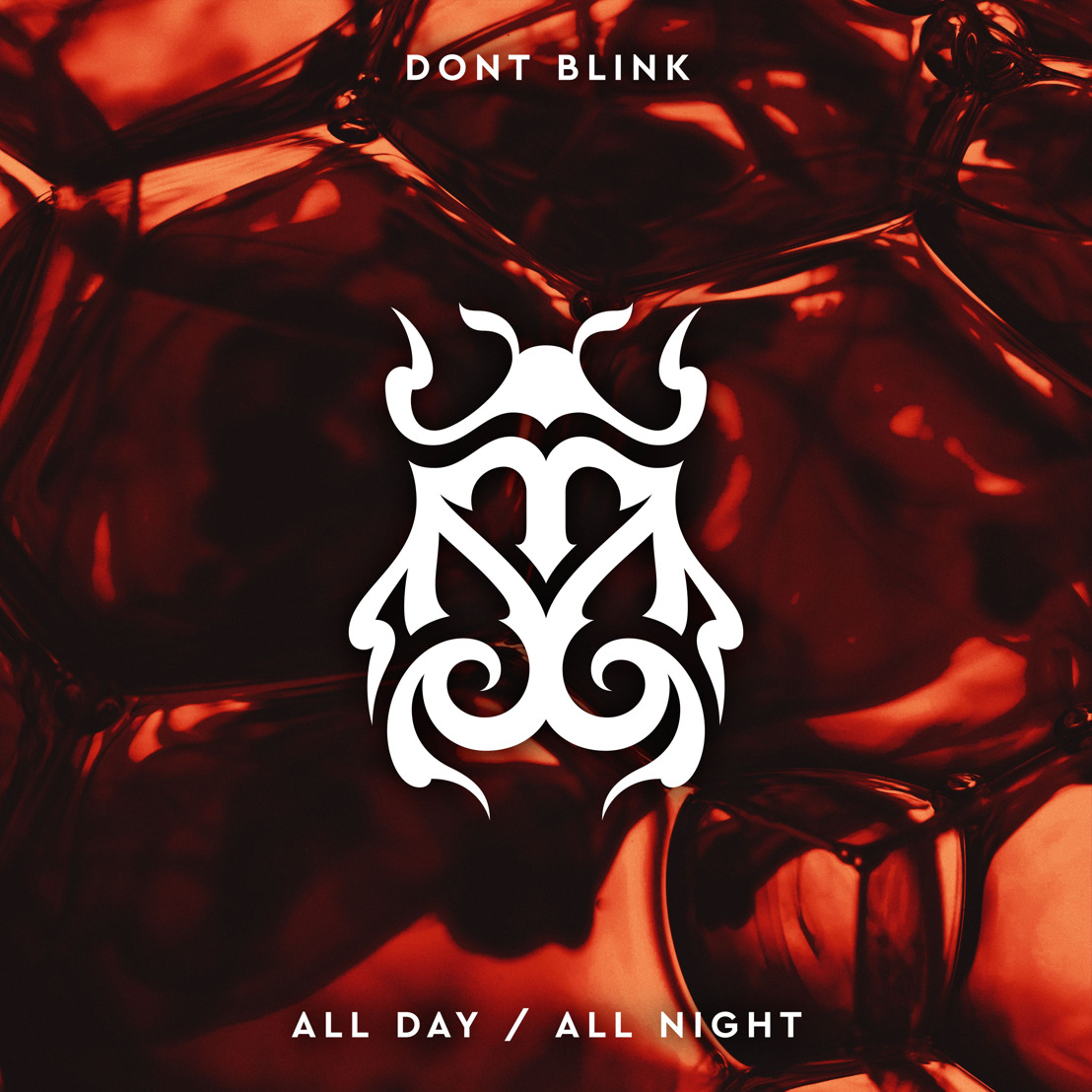 DONT BLINK deliver an infectious tech house floor filler 'ALL DAY / ALL NIGHT'
The perfect tune to take over dancefloors across the globe
Friday, 8 October 2021 - With the momentum building as the cutting-edge duo of tech house, DONT BLINK deliver another high-energy and infectious tech house floor filler! 'ALL DAY / ALL NIGHT' features rolling percussions and a bubbling bassline, while the catchy vocal loop completes the duo's signature sound – creating a nonstop groovy atmosphere and making it the perfect tune to take over dancefloors worldwide.
'ALL DAY / ALL NIGHT' is out now via all platforms.
DONT BLINK are continuously surprising people with their new creations, having received massive support from dance music legends like Afrojack, Diplo, Laidback Luke and Tiësto. Now landing on Tomorrowland Music, it won't be long until partygoers are moving to the beat of the duo's brand-new release.
DONT BLINK: "It always starts with a groove for us. 'ALL DAY / ALL NIGHT' has this groove that was standing out from the beginning – if it's relentless, that's what we're looking for. Just before the lockdown we had a residency in Bali, and we remember playing it for the first time for the fans out there. We felt like this was something special and we wanted to keep it just for us and see what label would be perfect to sign it to – turns out Tomorrowland Music is the perfect match for this one!"
About DONT BLINK
​DONT BLINK burst onto the scene in Autumn 2018 with their debut EP on Nervous Records, seeing "COME ON UP" and "INSANE" garnering coveted top spots on the Housewerk playlist and quickly eclipsing 1 million Spotify streams. Smartly following up the duo delivered a steady output of releases and doubled down on their studio focus, resulting in a breakthrough year of music in 2020.
"THE CUTTING EDGE OF TECH HOUSE"
"VIBRATION" on Sink Or Swim, became their first #1 Track, topping the Tech House Top 100 on Beatport as well as extended stay in the #2 position in the Overall Top 100. A strong run of consecutive Top 10 releases firmly cemented their place among the Top 10 selling Tech House artists on Beatport alongside heavyweights like Eli Brown, Chris Lake, and Martin Ikin.
"DO NOT BLINK"
With the momentum building, Tomorrowland named DONT BLINK one of their Future 4 artists in April of 2021. The distinction brought a compelling opportunity for the duo to showcase their sound and preview the next chapter of music ahead with their mix and feature. A forthcoming onslaught of brand-new tracks will see releases on STEREOHYPE, SOLOTOKO, Night Bass, and Armada Deep, among others. Taken together with their diverse range of support from Tech House stars like James Hype, Idris Elba, and Sam Divine, alongside dance music legends like Afrojack, Diplo, Laidback Luke, and Tiësto, it's time for DONT BLINK's touring schedule to take over dancefloors worldwide.
https://dontblink.io
​https://www.instagram.com/dontblinkmusic/
​https://www.facebook.com/dontblinkmusic
​https://twitter.com/dontblinkmusic
​https://soundcloud.com/dontblink
About Tomorrowland Music
​Tomorrowland has expanded the family with its own music label: Tomorrowland Music. Tomorrowland Music is a dedicated music division within Tomorrowland, collaborating closely with both artists and labels, supporting them in all their recording and release activities.
Tomorrowland Music has partnered with Virgin Distribution and Virgin Records. As part of the Universal Music Group, Virgin has been one of the industry leaders in music distribution and independent records labels for many years. Tomorrowland Music is delighted to be working closely with Virgin and looking forward to taking the label to a higher level together.
Stay tuned for a stellar line-up of renowned artists from all different levels who can't wait to release their music on Tomorrowland Music, encompassing a multitude of genres.
More information: https://www.tomorrowland-music.com
​Instagram: https://tomorrow.land/Music-IG
​Facebook: https://tomorrow.land/Music-FB
​Twitter: https://tomorrow.land/Music-Twitter
Debby Wilmsen Press Coordinator & Spokeswoman, Tomorrowland
Jordy Van Overmeire PR Coordinator, Tomorrowland