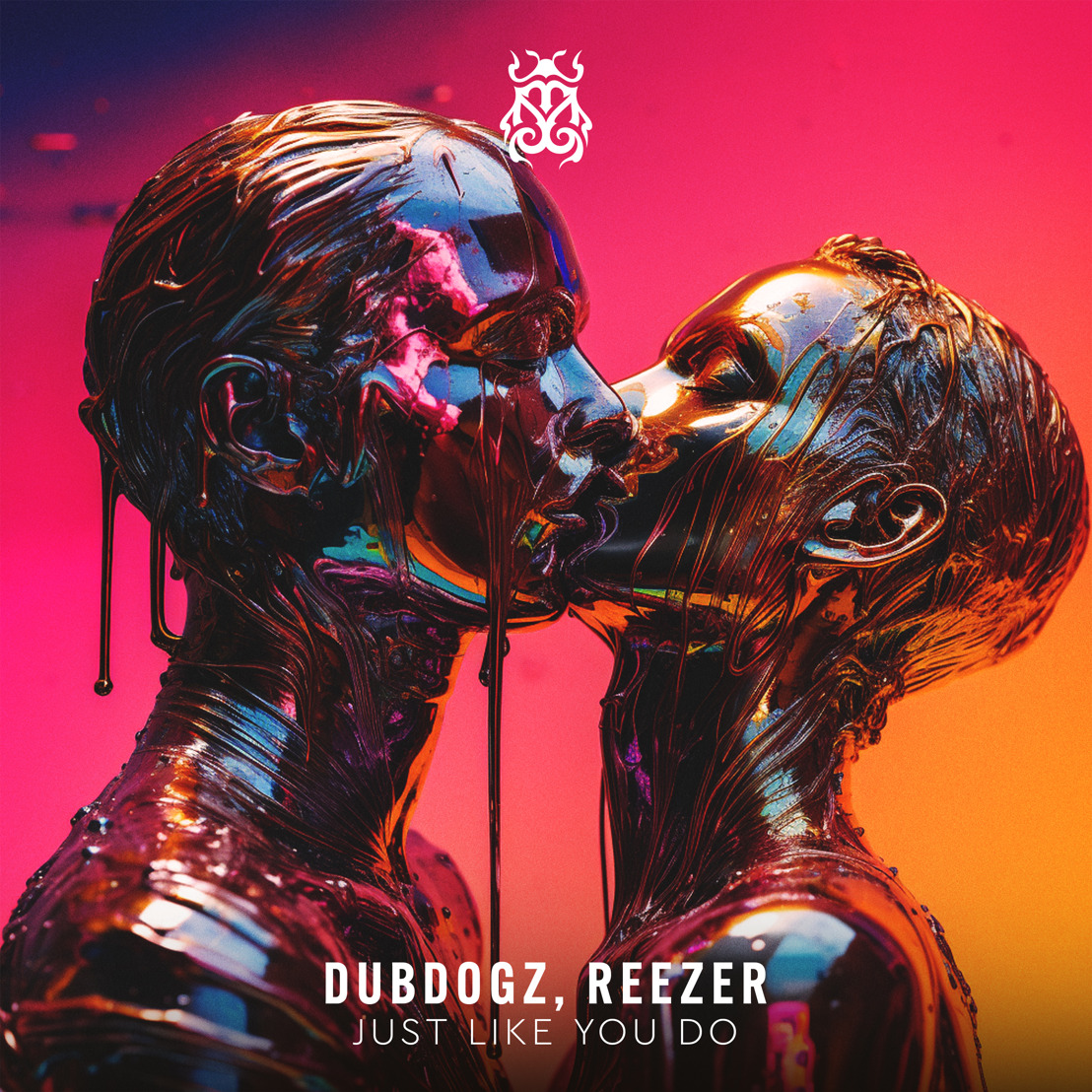 Dubdogz team up with Reezer for 'Just Like You Do'
A sexy and catchy house anthem with the trademark bouncy Brazilian bass sound
Friday, 28 July 2023 – Brazil's fastest rising twin stars Dubdogz have teamed up with fellow Brazilian DJ & producer Reezer to unleash their groovy and catchy house anthem 'Just Like You Do', released on Tomorrowland Music today! Continuing their release streak and joining forces with Reezer, Dubdogz inject their trademark bouncy Brazilian bass sound into another crowd-pleasing and irresistible tune with infectious vocals that is sure to get listeners moving. 'Just Like You Do' immediately brings a fresh and sexy vibe, catchy as hell as it keeps moving on tasty bass lines and synth-heavy chords. The brand-new track is landing right after Dubdogz's brilliant performance on Tomorrowland's magnificent The Library stage.
'Just Like You Do' is out now via all platforms.
Dubdogz: "'Just Like You Do' is a really special song for us. It brings amazing vibes and works both in the dance floor and outside of it. We had the opportunity of playing it alongside Reezer at Ushuaïa Ibiza and we received a big reaction from the crowd. It's promising."
Reezer: "I got closer to the Dubdogz in the Carnival of this year, when I did a private party at my house. At that day, I showed them a version of the song I had worked on and they liked it a lot, but still wanted to work on it to give their personal touch. I sent the stems and after working on it, we got to a result both projects had liked a lot. I'm very excited to release on Tomorrowland Music, the record label of a festival that certainly was one of the influences for me to work with music. 'Just Like You D'o is a track with a very catchy vocal, together with a dancing groove and a powerful guitar, bringing a summer feel in time for the European summer."
Known for bringing freshness to the Brazilian bass sound, Dubdogz are taking the electronic music world by storm and have recently surpassed 1 billion streams. Since breaking into the scene in 2016, the house music duo has gained a reputation for being one of the hardest-working rising acts in the Brazilian electronic music scene. Their unwavering charisma and knack for crafting irrefutably infectious dancefloor anthems have landed them slots at some of the world's most coveted festivals.
About Dubdogz
​Brazil's fastest rising stars, Dubdogz have taken the electronic music world by storm.
Despite still being in their 20s, the twins Lucas and Marcos Ruback have been playing since they were very young – at the age of 16 they were already touring the world with their first project. All this experience was essential for Dubdogz to achieve so much in a short time, scoring countless hit dance tracks in South America, Europe and North America, having one of the most passionate and engaged fanbases in the scene and being one of the only four Brazilian DJs to enter the coveted DJ Mag Top 100 list.
The duo has played at some of the biggest festivals in the world, such as Tomorrowland Belgium and Brazil (where they will return later this year), EDC Orlando and Mexico, Ushuaïa Ibiza, Rock in Rio, Lollapalooza, XXXperience, Electric Zoo, Ultra Brasil and Só Track Boa .
Known for their charisma, their creativity, their energetic performances and versatile sets – which were first established in Brazilian Bass, but today wander through the House strands –, Dubdogz is focused on taking Brazilian Electronic Music to the world.
They have collaborated and remixed some of the biggest names in Pop and Electronic Music worldwide, such as David Guetta, Tiësto, Steve Angello, Black Eyed Peas, Shakira, P!NK and Nile Rodgers, just to name a few.
"Infinity", in collaboration with Alok's brother Bhaskar, is a worldwide hit, certified Double Platinum and has surpassed 126 million streams on Spotify. His official remix for the French classic "Alors on Danse" also surpassed 100 million, while some releases made by their own record label, Chorou Records, surpass 50 million streams, such as "Everybody Wants to Party". They sport nearly 5.5 million monthly listeners, placing them #7 among Brazilian artists (of all genres) in the last year.
2023 promises to be even more incredible. After starting the year with tours in the US and Asia, Dubdogz have European tours on the way, confirmations in some of the clubs and festivals that are a dream for any DJ, giant collaborations and some projects coming off the ground that promise to move the Electronic Scene not only in Brazil, as in the world.
https://www.instagram.com/dubdogz/
​https://twitter.com/dubdogzmusic
​https://soundcloud.com/dubdogzmusic
About Reezer
​Rodrigo Rique is the name behind the Reezer project. The young DJ and producer from Rio de Janeiro draws attention for his talent and great achievements in his 10-year career.
The artist has been conquering his space in the electronic scene due to his quality productions and his remarkable sets of Progressive and Melodic House, including in his project called Chasing Views, which has already gone through unforgettable locations, from the coast in Guanabara Bay to the Dunes of Joaquina, in Florianópolis. Most recently, the destination was the island of Es Vedrá, in Ibiza, for the recording of his set in the paradise of electronic music.
With over 15 million streams on digital platforms, Reezer has accumulated support from MEDUZA, Vintage Culture, Kryder, Korolova, Nora En Pure, Don Diablo and Sander Van Doorn, just to name a few. His track "Shining Soul", in collaboration with Meca, has already accumulated not only more than 3 million streams, but also a remix by Vintage Culture.
His collaborations include "Walking On Water" with Bruno Be and vocals by Kyra Mastro, which won a Remix Contest in 2022, and "Chemicals" and "No Love" with Antdot, which hit the Hype Top 100 of Progressive House and Melodic House & Techno on Beatport, respectively. Reezer hit impressive charts like the Top 100 Most Played Songs in the World
on 1001Tracklists with "No Love" and Progressive House Hype Top 100 on Beatport with "Otherside".
https://www.instagram.com/reezer/
​https://soundcloud.com/reezermusic
​https://www.facebook.com/reezermusic/
About Tomorrowland Music
​Tomorrowland has expanded the family with its own music label: Tomorrowland Music. Tomorrowland Music is a dedicated music division within Tomorrowland, collaborating closely with both artists and labels, supporting them in all their recording and release activities.
Tomorrowland Music has partnered with Virgin Distribution and Virgin Records. As part of the Universal Music Group, Virgin has been one of the industry leaders in music distribution and independent records labels for many years. Tomorrowland Music is delighted to be working closely with Virgin and looking forward to taking the label to a higher level together.
Stay tuned for a stellar line-up of renowned artists from all different levels who can't wait to release their music on Tomorrowland Music, encompassing a multitude of genres.
More information: https://www.tomorrowland-music.com
​Instagram: https://tomorrow.land/Music-IG
​Facebook: https://tomorrow.land/Music-FB
​Twitter: https://tomorrow.land/Music-Twitter
Jordy Van Overmeire PR Coordinator, Tomorrowland