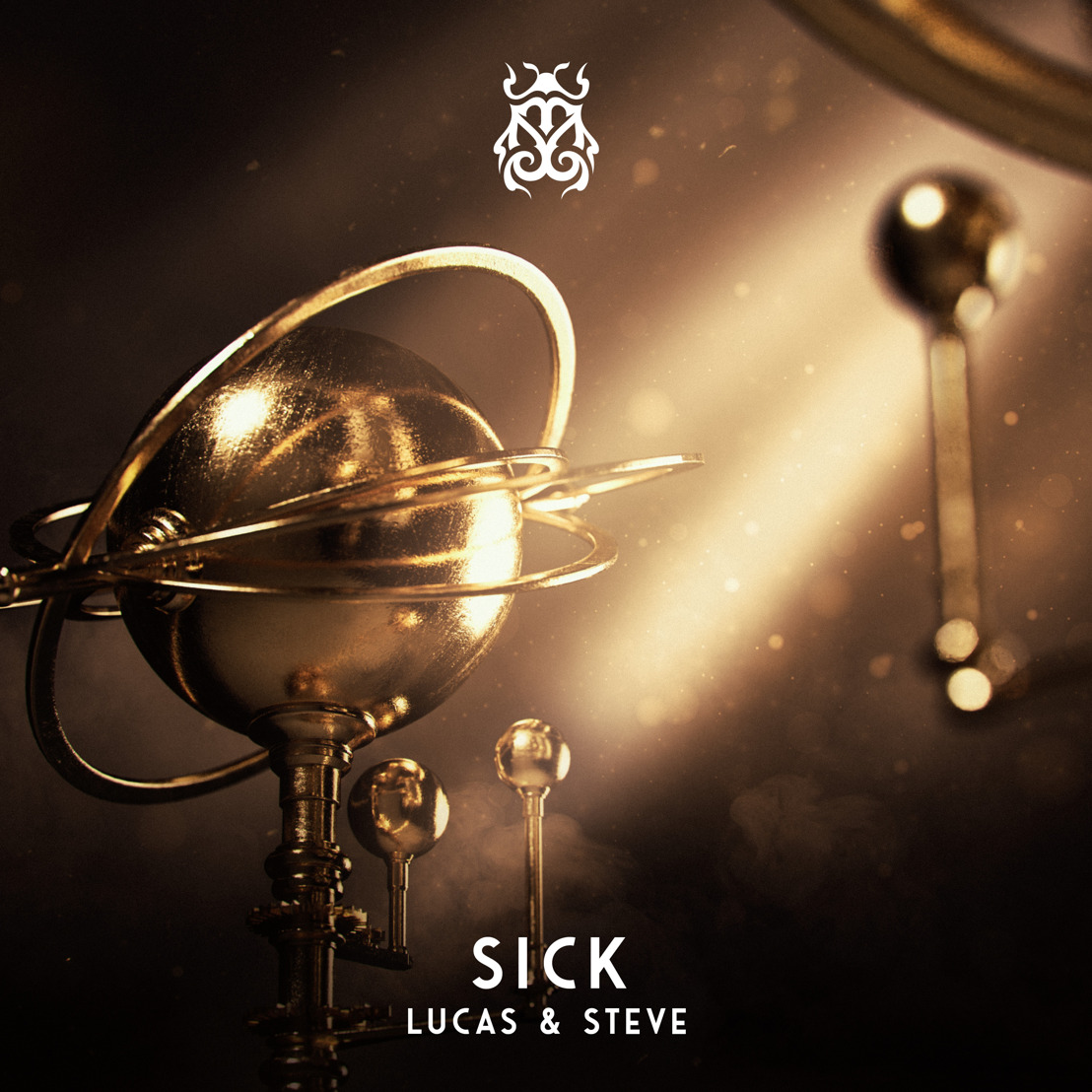 Dutch duo Lucas & Steve deliver a sizzling and infectious floor filler 'SICK'
A future festival favorite in the making
Friday, 29 July 2022 – Dutch hit duo Lucas & Steve deliver a sizzling and infectious floor filler 'SICK', released through Tomorrowland Music today! 'SICK' wastes no time in getting down to business action-packed with an insistent driving beat and a booming bass hammering away and swirling into a powerful drop – another hefty new slice of full-throttle dance music and a future festival favorite in the making.
'SICK' is out now via all platforms.
'SICK' is part of a collection of festival releases by Tomorrowland Music under this year's festival theme 'The Reflection of Love', celebrating the return of Tomorrowland after three years by gathering some of the biggest artists in electronic music on Tomorrowland's record imprint.
Lucas & Steve: "We made this track in COVID times, but we've been waiting to release it. 'SICK' is really the ultimate festival banger to go had on, and that's something you want to do in real life. Over the past months, we have completely finished the track in the studio – with the energy of the shows and the fans. Fans have already had a taste of it as well: Armin van Buuren played 'SICK' during his B2B set with David Guetta on Ibiza. Now is the time to give the scoop to our fans. It's really sick that we're going to do this live on the Mainstage of Tomorrowland tomorrow!"
The Dutch duo will finally return to the Holy Grounds of Tomorrowland on Saturday July 30, performing at the iconic Mainstage during the third and final festival weekend.
About Lucas & Steve
​Beyond their breathtaking melodies and explosive live sets, you'll find dance music's closest friendship. Dutch powerhouse duo Lucas & Steve have seen a momentous rise to stardom in recent years with consecutive summer hits, multiple platinum and golden records, an endless string of international performances and accolades from BUMA (The Netherlands), Fun Radio (France), DJ Mag, MTV and many more.
The pair are renowned for uplifting productions and emotive lyrics, etching their place in modern dance music with massive radio hits like "Summer On You", "Up Till Dawn", "Where Have You Gone", "Perfect" and of course "Letters", the title track of their 2020 debut album: "Letters to Remember". Their 16 song LP, which received the Netherlands' prestigious Edison Pop Award, showcases their musical diversity and solidifies Lucas & Steve's reputation as truly talented songwriters. With deeply embedded dance roots, the pair have collaborated with the likes of Armin van Buuren, Sam Feldt, W&W, Mike Williams and remixed many household names such as David Guetta, Robin Schulz, Kygo, Lost Frequencies and Illenium among many others.
Since, the Dutch tastemakers have continued their upward trajectory with a slew of highly anticipated and heavy hitting collaborations. 2021 saw Lucas & Steve first team up with R&B icons Blackstreet for the radio-friendly 'No Diggity', before bringing things back to the festival with 'Paper Planes', a joint venture alongside Norway's very own Tungevaag.
Lucas & Steve's infinite energy is best experienced in a crowd, which they've proven time after time with acclaimed live performances at Tomorrowland's Mainstage, Creamfields, AMF, Parookaville, Sziget Festival, ElectroBeach, as well as continuous tours across Europe, Asia and South America.
As the world came to a standstill in 2020, Lucas & Steve continued to elevate their songwriting and recording process to new heights, resulting in the duo surpassing 1 billion streams from all corners of the globe. Lucas & Steve continued to up the ante throughout 2021, churning out trendsetting and memorable collaborations alongside industry icons like Afrojack, Tiësto, and Galantis. Most recently, Lucas & Steve expressed their excitement to bring their sound back on the road with the release of the aptly titled "Set You Free". Completely reinvigorated, Lucas & Steve are finally emerging from the past two years with a whole new bag of musical tricks up their sleeves. With a succulent summer tour ahead, the Dutch duo is ready to show fans that the best is yet to come.
http://instagram.com/lucasandsteve
​http://youtube.com/lucasandsteve
​http://facebook.com/lucasandsteve
​http://twitter.com/lucasandsteve
​http://tiktok.com/@lucasandsteve
About Tomorrowland Music
​Tomorrowland has expanded the family with its own music label: Tomorrowland Music. Tomorrowland Music is a dedicated music division within Tomorrowland, collaborating closely with both artists and labels, supporting them in all their recording and release activities.
Tomorrowland Music has partnered with Virgin Distribution and Virgin Records. As part of the Universal Music Group, Virgin has been one of the industry leaders in music distribution and independent records labels for many years. Tomorrowland Music is delighted to be working closely with Virgin and looking forward to taking the label to a higher level together.
Stay tuned for a stellar line-up of renowned artists from all different levels who can't wait to release their music on Tomorrowland Music, encompassing a multitude of genres.
More information: https://www.tomorrowland-music.com
​Instagram: https://tomorrow.land/Music-IG
​Facebook: https://tomorrow.land/Music-FB
​Twitter: https://tomorrow.land/Music-Twitter
Jordy Van Overmeire PR Coordinator, Tomorrowland