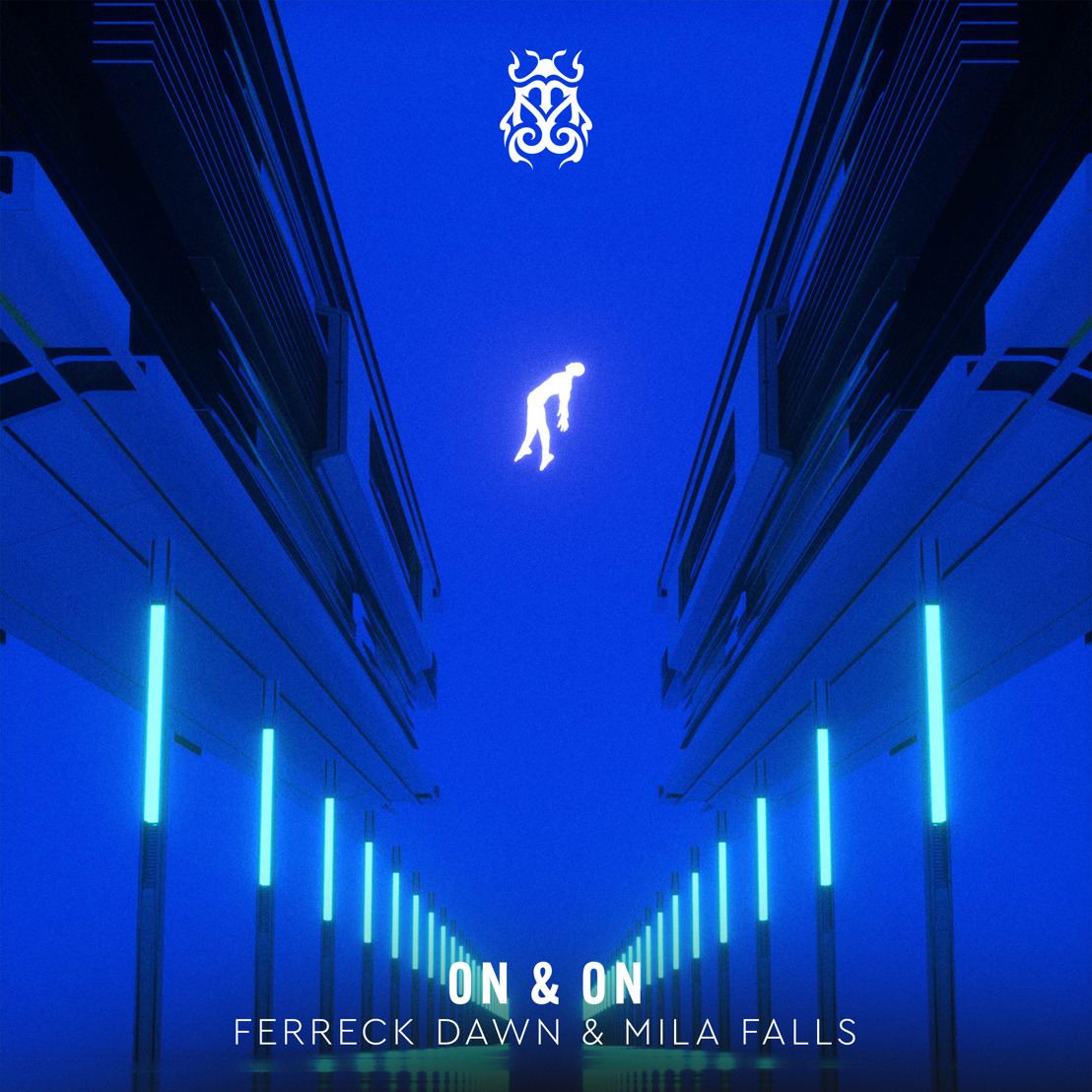 Ferreck Dawn and Mila Falls collab on soothing 'On & On'
Fully capturing a sense of melancholy meets golden sunsets in Ibiza
Friday, 18 August 2023 – Dutch chart-topping producer Ferreck Dawn and British singer-songwriter Mila Falls have joined forces for their new dream-like, soothing anthem 'On & On', released on Tomorrowland Music today! Ferreck Dawn, renowned for his signature sultry tech house sound, has been mastering the art of dance music for almost 20 years now. 'On & On' fully embodies a sense of melancholy meets golden sunsets in Ibiza, capturing a unique energy that keeps pulsating and building dynamically throughout the track. 'On & On', which is Ferreck Dawn's second release on Tomorrowland's imprint following 'Cloud 9' in January, lands right after his acclaimed performance at the iconic Belgian festival.
'On & On' is out now via all platforms.
Ferreck Dawn: "I had such a great session during last ADE with Mila. We had a great vibe instantly and when I played her the backing track, she came up with this topline idea. We wanted it to sound a bit pitched and sampled. Really happy how it turned out, feels like the perfect fit."
Mila Falls: "'On & On' was created at Cruise Control Studios in Amsterdam at ADE. With both the production and topline, we felt a real sense of melancholy meets golden sunsets in Ibiza. It's a romantic song about living in the moment, letting go of all inhibitions and finding your passion. We wanted to make a song with an almost dream like energy that keeps pulsating and building dynamically throughout the track, we hope you love it."
About Ferreck Dawn
​Ferreck Dawn is all about the drums. They have to be heavy and physical to get his dance floors full, while the vocal details bring the all-important heart and soul. After 20 years in the game, this signature sound is what the Dutchman is recognised for around the world. It has taken him to every major club and festival, to labels like Defected, Repopulate Mars and Club Sweat and to the Beatport number 1 spot a number of times.
"I like to please everybody on the dance floor," he says of this mix of the visceral and more emotional. Whether using original vocalists or digging deep for a sample, it is the melody, soul and texture of the human voice rather than the words that Ferreck is drawn to. And it has been this way since his international breakout tune in 2014: 'Love Too Deep,' with his friend Redondo, got signed to Spinnin Records, made the daytime playlist on BBC Radio One and led Ferreck to quit his job and pursue music full time.
His early tunes soon got support from the likes of Carl Cox, Luciano and Green Velvet, and another milestone came with 'In Arms' on Defected in 2018. It became one of the most played tracks of the Ibiza season, reached the overall number 1 on Beatport and gathered over 70 million streams. In 2021, he repeated the trick of serving up a sizzling summer anthem and Beatport chart-topper with 'Back Tomorrow' together with UK powerhouse singer Jem Cooke, again on Defected. As with many of his tunes, global radio support and high-profile DJ plays helped make it a modern classic.
Part of the reason Ferreck remains a chart-topping producer after nearly 20 years is his ability to do it all. He searches out interesting collaborators from different sub-genres to mix it up and find new inspirations. Whether it's David Guetta's house alias Jack Back, 'The Void' with Lee Foss, 'My Own Way' with A-Trak and Lord, he never stops evolving. Of course, the best in the scene also come calling for the famous Ferreck sound: he has remixed an a-list of artists including Diplo, Tiesto, Martin Garrix, Vintage Culture, Claptone, Oliver Heldens and many more.
Ferreck traces his love of chunky bottom ends back to his earliest experiences of dance music. Growing up in the Netherlands, he was surrounded by gabba and hardcore. It swept him up and defined his early years as DJ Dusk. But the often high tempos and impenetrable grooves proved to be a creative dead end for him once he began producing. He had more to say and was keen to explore a wider array of moods and grooves so added a stylized version of his own first name, Freek, and flipped Dusk to Dawn. He gravitated towards a unique mix of powerful techno drums and emotional house vocals and Ferreck Dawn was born.
As a DJ now, he understands people want to hear the signature Ferreck sound. So in the booth, he balances his own productions with tracks that speak most to him, as well as some carefully chosen classics and future gems. This means he is able to smash out a high-impact 90-minute festival set at Extrema Outdoor, but also go deeper and play all night long at cult clubs like London's Fabric, and everywhere in between.
Fresh off the back of his first solo tour of the US, Ferreck has a wealth of new music coming with Meduza, Vintage Culture, Dom Dolla and Izzy Bizu. "If I won't play it, I won't release it," he says, "and I stand by that 200%." It is that quality control that has kept him at the top of his game for almost 20 years.
https://soundcloud.com/ferreckdawn
​https://www.instagram.com/ferreckdawn/
​https://www.facebook.com/FerreckDawnOfficial/
​https://twitter.com/ferreckdawn
About Mila Falls
​Based in Brighton UK, Singer and Songwriter Mila Falls has been heavily supported by Radio 1, Kiss FM, Capital FM and multiple international DJs. She achieved 'Artist of the Week' in Flavour Mag and was labelled "Must Hear" by Beatport.
Her song "Put It On Me" with Holy Goof and Notion topped the Beatport Garage & Bassline chart at #1. Her recent releases have taken her monthly listeners past the 1 million monthly listeners Spotify milestone.
Mila's release "New Levels" with Tobtok achieved "Tune of the week" on Scott Mills' Prime time Radio 1 show, "Anthem of the week" on Kiss FM and Capital FM playlisting.
Over the last few years, Mila has released well over 100 dance and pop records as an artist and songwriter. Mila's songs have been released on some great record labels including Universal, Spinnin', Ultra, Warner, Armada, Perfect Havoc, New State, EMI, Sony Music, Defected, Crucast, Elevate, Protocol and Loudkult.
In 2021 Mila secured a 3 year publishing contract with Ultra Music. Mila has been supported by Spotify and Apple Music for all of her releases, being a frequent artist across NMFs globally, Massive Dance, BOP List and Dance XL.
Mila's started 2023 with a release alongside the global DJ heavyweight Fedde Le Grand with their track called 'I Used To Think'. Released on Sony Music, the record has gained support far and wide and has landed radio play listing across the world. In January 2023 Mila hosted her first writing camp, this resulted in the biggest record deal of her career, with her tune "Rave Out" signing to the label EMI! Rave Out is currently climbing up the UK official chart.
Mila has released 15 tracks so far in 2023. The rest of the year is looking busier than ever with many more releases confirmed. Watch out for more house and dnb records from Mila Falls.
http://www.instagram.com/milafalls
​http://www.facebook.com/milafalls
​http://wwww.twitter.com/milafalls
​https://www.tiktok.com/@milafalls
About Tomorrowland Music
​Tomorrowland has expanded the family with its own music label: Tomorrowland Music. Tomorrowland Music is a dedicated music division within Tomorrowland, collaborating closely with both artists and labels, supporting them in all their recording and release activities.
Tomorrowland Music has partnered with Virgin Distribution and Virgin Records. As part of the Universal Music Group, Virgin has been one of the industry leaders in music distribution and independent records labels for many years. Tomorrowland Music is delighted to be working closely with Virgin and looking forward to taking the label to a higher level together.
Stay tuned for a stellar line-up of renowned artists from all different levels who can't wait to release their music on Tomorrowland Music, encompassing a multitude of genres.
More information: https://www.tomorrowland-music.com
​Instagram: https://tomorrow.land/Music-IG
​Facebook: https://tomorrow.land/Music-FB
​Twitter: https://tomorrow.land/Music-Twitter
Jordy Van Overmeire PR Coordinator, Tomorrowland