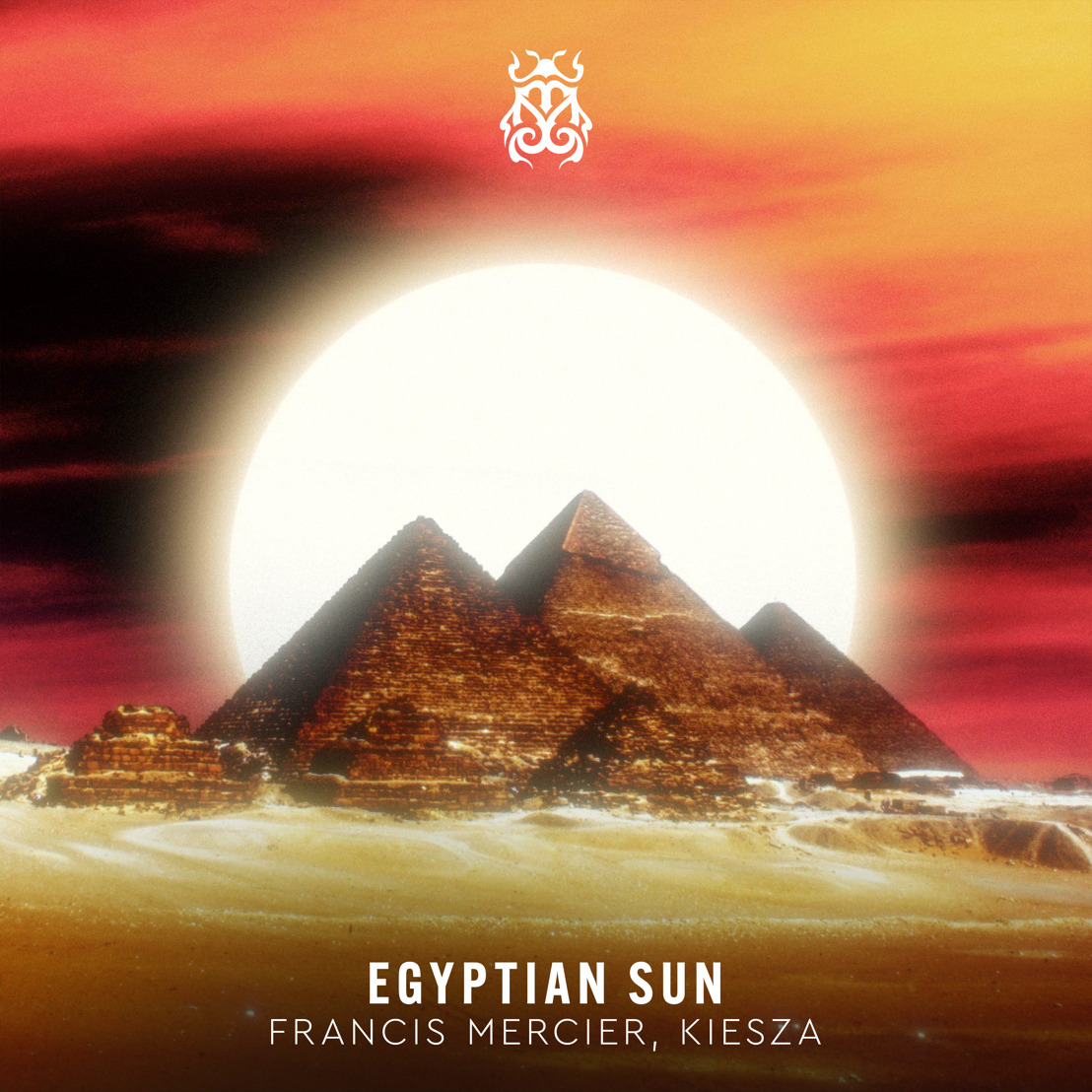 Francis Mercier teams up with Kiesza on 'Egyptian Sun'
A captivating tune that drowns listeners into a journey of euphoria
Friday, 26 May 2023 – Haiti-born producer Francis Mercier is unveiling his brand-new captivating tune 'Egyptian Sun', released through Tomorrowland Music today! A buzzing act on everyone's radar, Francis Mercier has teamed up with Canadian singer Kiesza, best known for her hit dance song 'Hideaway'. Showcasing a beautiful diversity of compelling sounds, the swiftly rising New York based DJ & producer has created a warm, easy on the ears jam with blissful vocals, drowning listeners into a journey of euphoria.
'Egyptian Sun' is out now via all platforms.
With recent high-profile releases on Diplo's Higher Ground ('Kamili') and Insomniac Records ('Welcome To Dinna') and a stunning Coachella debut, Francis Mercier is on a meteoric rise to the top.
Francis Mercier: "Back in my early 20s, I used to play Kiesza's mega hit 'Hideaway' on repeat and used to dream of attending Tomorrowland one day. Now, to be officially collaborating with Kiesza and Tomorrowland Music, it is a very exciting moment for me and I cannot wait for the world to hear this track. We composed it during the pandemic and I'm so happy to have it finally see the light of day.
Kiesza: "I'm really proud of 'Egyptian Sun', it's one those songs that seemingly wrote itself. Francis and I came together to work on a different song that day, but we were so inspired in the session we wrote about three songs together and this one stood out as something really special. It also felt new to me, like I was exploring another side of myself in that moment. I've also always dreamed of going to Egypt and when Francis turned on the demo track, it transported me there in my imagination, and the lyrics and melody began to roll off of my tongue. It was written quite fast, one of those songs that almost feels channeled. I'm glad it finally made its way into the world for people to find and fall in love with."
About Francis Mercier
​Haitian DJ and producer Francis Mercier has been reshaping the house music landscape with a culturally and ethnically rich sound that incorporates deep, melodic, and worldly elements. He does so by carrying on his mission to bring together sounds and artists from all corners of the world. Francis and his label Deep Root Records have been interviewed and featured in Forbes, Billboard, DJ Mag, Meta for Business, and other publications. Francis has reached #2 on Beatport's Top 10 overall chart, the Beatport Top 10 Best Selling chart, received airplay on Tomorrowland One Radio, Diplo's Revolution on SiriusXM, Radio FG, BBC Radio 1 (Pete Tong/Danny Howard/Jeremiah Asiamah), and loads more support and coverage on other stations across the globe. He has released music on Sony, Columbia, Spinnin, Mad Decent, Higher Ground, Insomniac, Armada, and Realm Records with Diplo, Major Lazer, BLOND:ISH, Magic System, Amadou & Mariam, Roland Clark, Black Uhuru, and other Grammy award-winning, internationally renowned acts. Black Coffee, Vintage Culture, Pablo Fierro, Keinemusik, Rüfüs Du Sol, Claptone, Gorgon City, and other artists have supported his music alongside Disney, Porsche, IBM, Snapchat, Netflix, the UFC, and other globally recognized brands that have licensed his music. His flair, originality, and energizing stage presence have also brought him to iconic festivals such as Coachella, EDC Vegas, and stages in Paris, London, Ibiza, Dubai, New York, Beirut, Karachi, Marrakech, Los Angeles, and many other cities around the world.
https://www.instagram.com/francismercier/
​https://soundcloud.com/francis-mercier
​https://www.facebook.com/djfrancismercier/
​https://twitter.com/francismercier
About Kiesza
​Kiesza stormed onto the scene in 2014 with her impassioned hit "Hideaway", which has since accrued over a billion streams; the accompanying one-shot video has been featured on several best-of-decade lists. Her debut studio album Sound Of A Woman saw her top charts globally and moved over a million units. Top-tier musicians soon rushed to work with her, and the rising Canadian talent soon counted herself as a feature on releases from the likes of Skrillex, Diplo, Duran Duran and Joey Bada$$, to name a few. The Canadian multi-hyphenate also has a foot in the fashion world, serving as the face of campaigns for top brands like Fendi and Maison Birks. After a life-changing car crash put her on a two-year hiatus, Kiesza returned as an independent artist, releasing music through her own label Zebra Spirit Tribe. The new decade marks a promising new beginning for one of the last decade's biggest breakouts—and this time, she's doing it her way. Here 2020 sophomore album Crave raws released to much critical acclaim and her most recent collabs include deadmau5, Tommy Trash, Imanbek, Lindsey Stirling and Lucas & Steve.
http://www.kiesza.com
​https://www.youtube.com/@Kiesza
​https://www.instagram.com/kiesza/
​https://twitter.com/Kiesza
​https://www.tiktok.com/@kiesza
​https://www.facebook.com/Kiesza/
About Tomorrowland Music
​Tomorrowland has expanded the family with its own music label: Tomorrowland Music. Tomorrowland Music is a dedicated music division within Tomorrowland, collaborating closely with both artists and labels, supporting them in all their recording and release activities.
Tomorrowland Music has partnered with Virgin Distribution and Virgin Records. As part of the Universal Music Group, Virgin has been one of the industry leaders in music distribution and independent records labels for many years. Tomorrowland Music is delighted to be working closely with Virgin and looking forward to taking the label to a higher level together.
Stay tuned for a stellar line-up of renowned artists from all different levels who can't wait to release their music on Tomorrowland Music, encompassing a multitude of genres.
More information: https://www.tomorrowland-music.com
​Instagram: https://tomorrow.land/Music-IG
​Facebook: https://tomorrow.land/Music-FB
​Twitter: https://tomorrow.land/Music-Twitter
Jordy Van Overmeire PR Coordinator, Tomorrowland