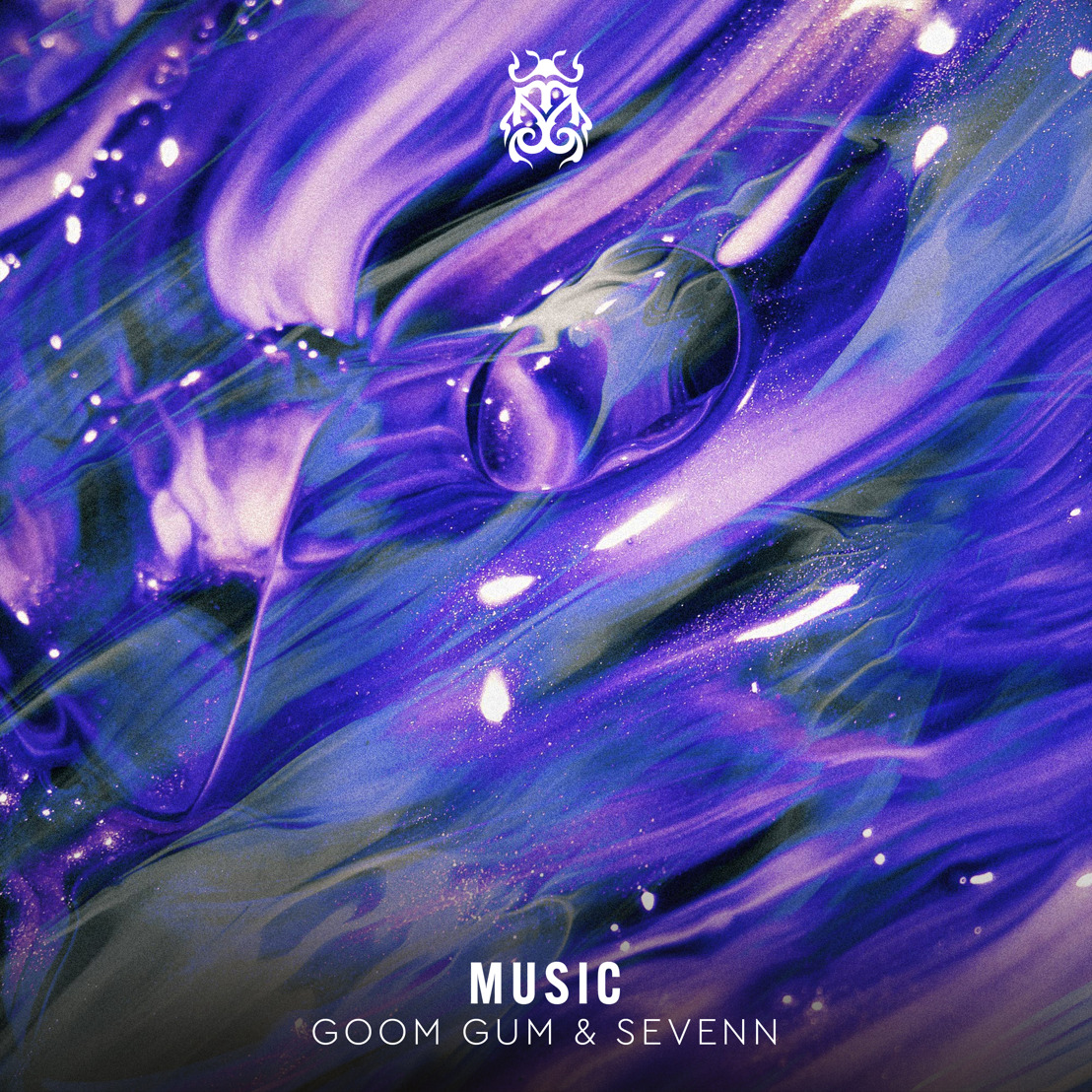 Goom Gum and Sevenn combine forces on 'Music'
Letting their respective energies flow into a powerful composition
Friday, 21 April 2023 – Prolific duo Goom Gum and American producer Sevenn have joined their talents for the new collaborative single 'Music', released through Tomorrowland Music today! The trio works together for the first time on this cut and lets their respective energies flow into a powerful composition. 'Music' uses a rousing vocal symphony with a rolling bassline, an urgent melody, and a spine-tingling breakdown, all set up for a sweaty night out in the club. Goom Gum recently scored a Beatport number 1 with 'Pantheon' and will perform at Tomorrowland in Belgium in July, as well as Sevenn.
'Music' is out now via all platforms.
Goom Gum: "Sevenn has been a huge fan of our tracks, same from our side. He offered us to try some ideas around his voice draft and at the end we built 'Music'."
Sevenn: "I've been a fan of Goom Gum for such a long time, they're the most incredible producers. I had felt like if we joined forces, we could make something of epic proportions, and that's what happened with this tune. I had this groove in my head that was somewhat similar to afro dance and I came up with this more techno sounding vocal idea on top to make it more ominous and serious. I sent it to Goom Gum and we went from there."
About Goom Gum
​Goom Gum is a duo of DJs and producers created in 2018. Their first tracks were supported in sets by the top figures of the world electronic music scene, such as Solomun, Tale Of Us, Dubfire, Diplo, HOSH, CamelPhat and many others. The first release of "Karma" was on the Subliminal Soul label, owned by Erick Morillo. One of the first who supported it was Armin Van Buuren in "A State Of Trance #894 Radioshow". Then there were successful releases on TAU, Fryhide, Disco Halal, Toolroom, Spinnin Deep, and other leading house labels. But the biggest breakthrough for the artists was the banger "It's A Lot". The single reached #1 Dance Chart BBC Radio 1, #1 Cool Cuts Charts UK, #1 Beatport Nu Disco Chart and became the "Track Of The Week" on Ministry Of Sound Radioshow. Pete Tong listed it as one of the Top 5 Essential Tunes of 2019. The track uses an original sample from Depeche Mode's hit "Master & Servant", which was officially licensed by the legendary band for the Goom Gum release. Official Tomorrowland Festival radio station "One World Radio" listed Goom Gum as "One of the 2020", a list of the 20 most exciting and up-and-coming artists recommended for listening. Pete Tong has repeatedly presented Goom Gum tracks on his "Essential Selection" radio show on BBC Radio 1 and he also invited Goom Gum for guest "Weekend Hot Mix". In 2021, Pete Tong & Goom Gum's joint single "Signal" was released on the Renaissance Records. In the same year track "Freedom" released on the Selador label, owned by Dave Seaman becomes #1 Beatport Indie Dance Chart. Last year the artists have been on tours to Mexico, India, and Turkey and have a show to the main stage of the Arcadia Festival in Doha (Qatar), which was the part of the "FIFA World Cup 2022". 2023 began with a release on the Afterlife Records. The single "Pantheon", recorded with Argy, reached #1 on the Main Top Chart and #1 on the Melodic House & Techno Chart on Beatport. This summer, Goom Gum will be the part of the Tomorrowland festival.
https://www.instagram.com/goom_gum/
​https://soundcloud.com/goomgum
​https://www.facebook.com/goomgummusic/
​https://www.youtube.com/@GoomGum
About Sevenn
​In just the last couple of years, American artist/producer Kevin Brauer has exploded onto the international electronic music stage as Sevenn. Sevenn's first release, the collaboration with Alok entitled "BYOB", instantly gained millions of plays on SoundCloud, virtually overnight. Its success led to an inux of bookings and tours all over the world for club and festival performances. Shortly after, the massive collaboration with Tiësto, "BOOM", debuted on Ultra Music Festival's Miami mainstage with the Dutch legend himself. In 2018, the "BOOM" remix with Gucci Mane on the vocals was released and hit #14 on Billboard's Hot Dance/Electronic charts. Both versions of "BOOM" have amassed over 170 million streams on Spotify alone. Sevenn has proven to be one of the most exciting artists to watch in the Dance Music space, with debuts at some of the world's most celebrated festivals like Tomorrowland, Lollapalooza, and Creamelds. With a growing worldwide fan base and support from the biggest electronic artists—such as Tïesto, David Guetta, Armin Van Buuren, Martin Garrix, The Chainsmokers, Axwell Λ Ingrosso, Kaskade, Diplo, Oliver Heldens, Alok, Jauz, and many more—Sevenn is set to reach the highest levels of global success as an electronic music artist and producer.
https://www.instagram.com/sevenn/
​https://twitter.com/sevenn
​https://www.youtube.com/sevennofficial
​https://soundcloud.com/whoareseven
About Tomorrowland Music
​Tomorrowland has expanded the family with its own music label: Tomorrowland Music. Tomorrowland Music is a dedicated music division within Tomorrowland, collaborating closely with both artists and labels, supporting them in all their recording and release activities.
Tomorrowland Music has partnered with Virgin Distribution and Virgin Records. As part of the Universal Music Group, Virgin has been one of the industry leaders in music distribution and independent records labels for many years. Tomorrowland Music is delighted to be working closely with Virgin and looking forward to taking the label to a higher level together.
Stay tuned for a stellar line-up of renowned artists from all different levels who can't wait to release their music on Tomorrowland Music, encompassing a multitude of genres.
More information: https://www.tomorrowland-music.com
​Instagram: https://tomorrow.land/Music-IG
​Facebook: https://tomorrow.land/Music-FB
​Twitter: https://tomorrow.land/Music-Twitter
Jordy Van Overmeire PR Coordinator, Tomorrowland