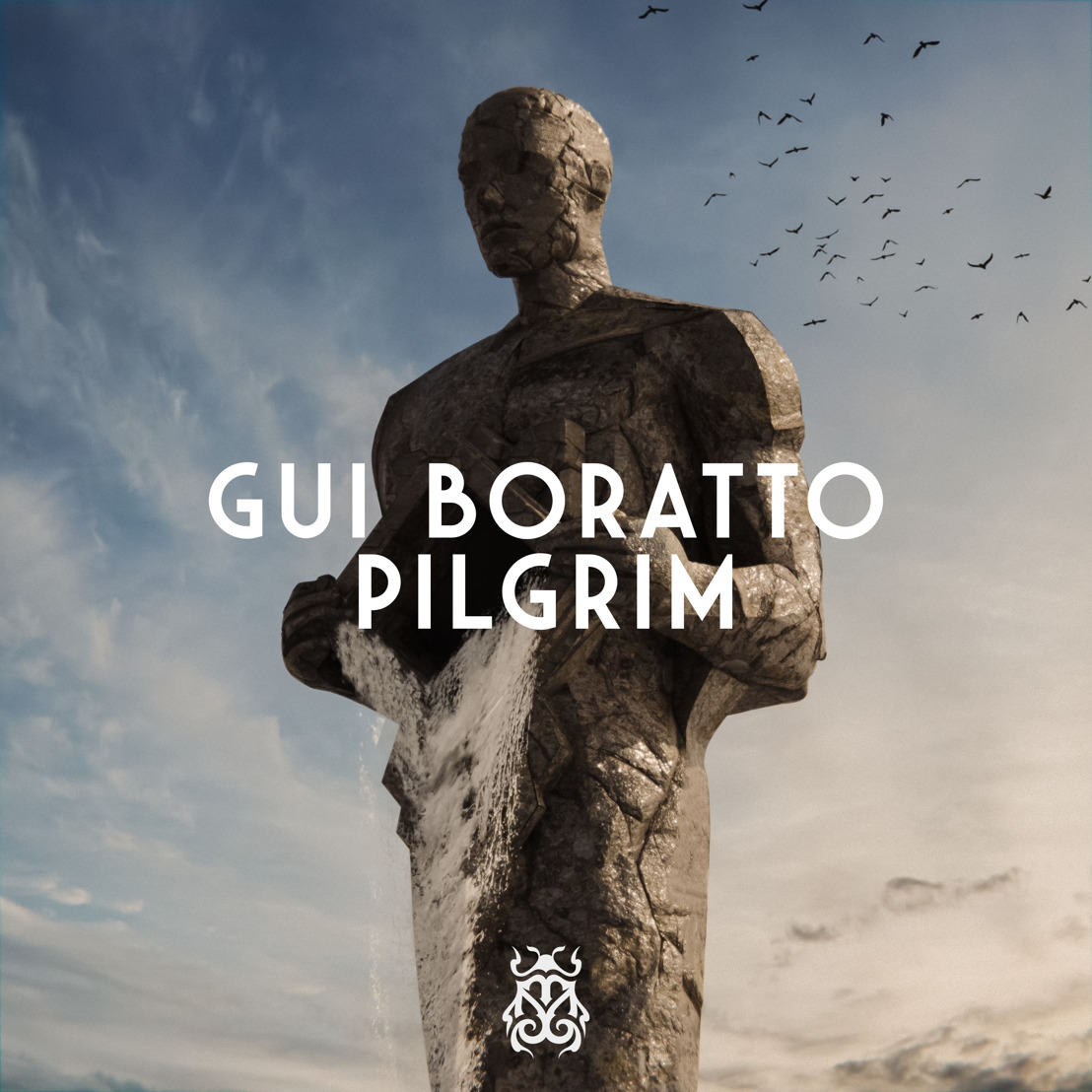 Gui Boratto unveils his melodic cut 'Pilgrim'
Traversing through an array of melodic and uplifting grooves
Friday, 1 September 2023 – Brazilian legend Gui Boratto is unveiling his brand-new melodic cut 'Pilgrim', released on Tomorrowland Music today! As one of Brazil's most prominent electronic music artists, Boratto is a master of exquisitely crafted sound design, renowned for his bright releases imbued with warmth and humanity. 'Pilgrim' is a unique masterpiece in its own right traversing through an array of melodic and uplifting grooves, a hypnotizing track with feel-good elements from the start that will have listeners embarking on the most unique of journeys.
'Pilgrim' is out now via all platforms.
'Pilgrim' by Gui Boratto is the first of a collection of specially curated festival releases by Tomorrowland Music leading up to Tomorrowland Brasil, celebrating the return of Tomorrowland to Brazil on October 12-14, 2023 by gathering some of the most prominent artists in electronic music on Tomorrowland's record imprint.
Gui Boratto: "Dive into the future of sound with my latest track on our new compilation. It's a sonic adventure that will ignite your senses and move your soul. Join me in this electronic journey, where music transcends boundaries."
About Gui Boratto
​If you had to choose just one driving force behind the rise of Brazilian electronic music in the past 15 years, it would be difficult to look beyond the genius of Gui Boratto. A pioneer in the art of production and live performance, Boratto is at the heart of the electronic scene in Brazil with an influence that reaches across the globe. ​
Born in São Paulo, Brazil, Boratto began working as a producer, audio engineer and multi-instrumentalist in the early 90s with credits on countless releases for major and independent record labels working alongside Pato Banton, Garth Brooks, Steel Pulse, Desiree and Manu Chao to name just a few. Despite a successful career behind the scenes, the creative urge proved too strong for Boratto and before long he began dedicating himself to producing his own music in the studio. After a string of notable releases on the likes of Plastic City, Audiomatique and Circle, Gui's first full-length album, the highly acclaimed 'Chromophobia', was released in 2007 through the Cologne-based German label Kompakt.
His association with seminal label Kompakt has continued to flourish over the past decade. With 5 full-length albums to his name, frequent high-profile remix and production credits - Massive Attack, Bomb The Bass, Pet Shop Boys, Goldfrapp, Moby, Paul Simon amongst others – and an innovative live show that sees him tour iconic venues across the globe each year, Boratto has firmly established himself as Brazil's biggest electronic music export.
Nurturing up and coming Brazilian talent remains an essential part of what Boratto does and his music label D.O.C. was founded in 2013, distributed by Gui's musical home Kompakt. He continues to work with many rising stars in his capacity as co-producer - L_CIO, Shadow Movement and Elekfantz to name just a handful of recent collaborators.
https://www.instagram.com/guiboratto/
​https://www.facebook.com/guiboratto/
​https://soundcloud.com/gui-boratto-official
​https://twitter.com/guiborattomusic
​http://www.guiboratto.com.br
About Tomorrowland Music
​Tomorrowland has expanded the family with its own music label: Tomorrowland Music. Tomorrowland Music is a dedicated music division within Tomorrowland, collaborating closely with both artists and labels, supporting them in all their recording and release activities.
Tomorrowland Music has partnered with Virgin Distribution and Virgin Records. As part of the Universal Music Group, Virgin has been one of the industry leaders in music distribution and independent records labels for many years. Tomorrowland Music is delighted to be working closely with Virgin and looking forward to taking the label to a higher level together.
Stay tuned for a stellar line-up of renowned artists from all different levels who can't wait to release their music on Tomorrowland Music, encompassing a multitude of genres.
More information: https://www.tomorrowland-music.com
​Instagram: https://tomorrow.land/Music-IG
​Facebook: https://tomorrow.land/Music-FB
​Twitter: https://tomorrow.land/Music-Twitter
Jordy Van Overmeire PR Coordinator, Tomorrowland