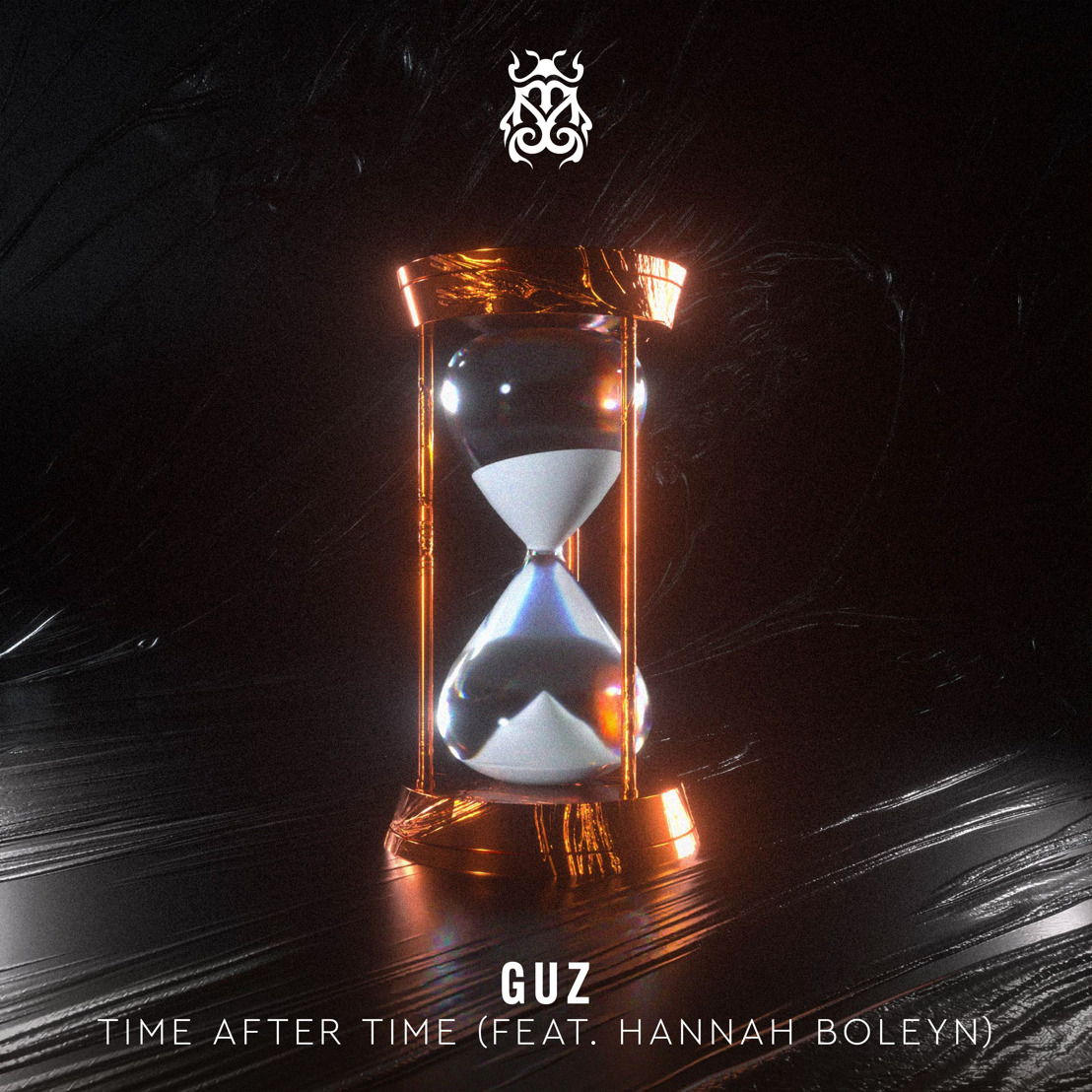 GUZ reveals his dark and hypnotic house weapon 'Time After Time'
A cut of the freshest new house music
Friday, 17 February 2023 – Dutch house master GUZ is revealing his newest house weapon 'Time After Time', released through Tomorrowland Music today! Opting for a dark hypnotic beat, a deep pulsing bass line and mesmerizing melodies, 'Time After Time' gives listeners that delirious and intoxicating feeling throughout the entire run. Together with vocalist Hannah Boleyn's dark alluring vocals, GUZ has created a cut of the freshest new house music, and you can bet the talented Dutch producer will be spinning it all over the world in no time!
'Time After Time' is out now via all platforms.
Hannah Boleyn: "I've been a fan of GUZ for a while so reached out to work together. On our first Zoom our writing styles just clicked straight away and we ended up writing together for a bunch of other artists. On one session GUZ played me this dark hypnotic beat - which ended up being 'Time After Time'. We loved the track so much that we decided to release it ourselves."
About GUZ
​GUZ is one of the newcomers making waves in the dance scene.
​After huge records like 'Dancin Kinda Close' and 'U Got My Love' he teamed up with John Summit for 'Thin Line' on D4 D4nce (Defected) at the end of 2020, which received tons of BBC Radio 1 plays, became #1 on Beatport House chart and was selected as MixMarathon Track Of The Week on Dutch radio station SLAM!
The succes continued in 2021 with the release of 'Set U Free' on Sink or Swim. The track raised to the #1 overall position on Beatport within no time and stayed there for more than 4 weeks straight. Besides it got played many times on BBC Radio 1 and got massive support from other radio stations as well like KISS Dance, SLAM!, 538 and more. At the end of 2021 it turned out that Set U Free was the 2nd most played track of the year at 1001tracklists and 2nd best sold track on the Beatport Tech House genre and #6 most sold in general. On top of that GUZ became #11 best producer on 1001 tracklists. Besides all these successes there were plenty of other releases with Jack Back and Ferreck Dawn on his own imprint Sink Or Swim, the remix for Mark Knight's 'You Saw Me" on Toolroom and many more.
2022 kicked off with a remix of Ferreck Dawn's "Back Tomorrow" on Defected followed by a collab with Havoc & Lawn on Toolroom.
​With the festival season being in full effect again, GUZ is touring all around again and performed his latest remix of Hayley May's 'Feel It' live with her on stage on Forbidden Forest (UK).
​
​In July the long awaited track "What a Life" with John Summit and Stevie Appleton was released on Off the Grid Records. This second collab between GUZ and John Summit gained a lot of support, has over 2 million streams and was one of the songs for Ultra Miami Music Festival video!
After playing many festivals during the summer, GUZ hosted his first own event during Amsterdam Dance Event called Out Of Office, which was sold out and a great success!
2023 kicked off with a release on Insomniac Records together with Camden Cox called Pouring Rain, which already caught a lot of attention as well by dj's as Radio stations.
https://www.instagram.com/guzgrooves/
​https://www.facebook.com/guzgrooves/
​https://soundcloud.com/guzgrooves
​https://twitter.com/GuzGrooves
About Hannah Boleyn
​Hannah Boleyn has a fast growing reputation for dark alluring vocals and irresistible hooks.
The London based songwriter and vocalist developed her love for dance music as a child whilst watching her Mum's aerobics classes, sound-tracked by house classics such as 'You Got The Love' and 'Gypsy Woman'.
Hannah Boleyn's releases have been widely supported at radio, with recent John Summit collab 'Show Me' being named Danny Howard's Hottest record on Radio 1. 2022 also saw Boleyn's 'Wild Night' with Michael Calfan spend 14 weeks in the Spotify Global Dance chart racking up over 23 million streams.
'Time After Time', Boleyn's new single with GUZ, delivers more of those dark spellbinding vocals that will have you hooked and dancing all night long.
About Tomorrowland Music
​Tomorrowland has expanded the family with its own music label: Tomorrowland Music. Tomorrowland Music is a dedicated music division within Tomorrowland, collaborating closely with both artists and labels, supporting them in all their recording and release activities.
Tomorrowland Music has partnered with Virgin Distribution and Virgin Records. As part of the Universal Music Group, Virgin has been one of the industry leaders in music distribution and independent records labels for many years. Tomorrowland Music is delighted to be working closely with Virgin and looking forward to taking the label to a higher level together.
Stay tuned for a stellar line-up of renowned artists from all different levels who can't wait to release their music on Tomorrowland Music, encompassing a multitude of genres.
More information: https://www.tomorrowland-music.com
​Instagram: https://tomorrow.land/Music-IG
​Facebook: https://tomorrow.land/Music-FB
​Twitter: https://tomorrow.land/Music-Twitter
Jordy Van Overmeire PR Coordinator, Tomorrowland