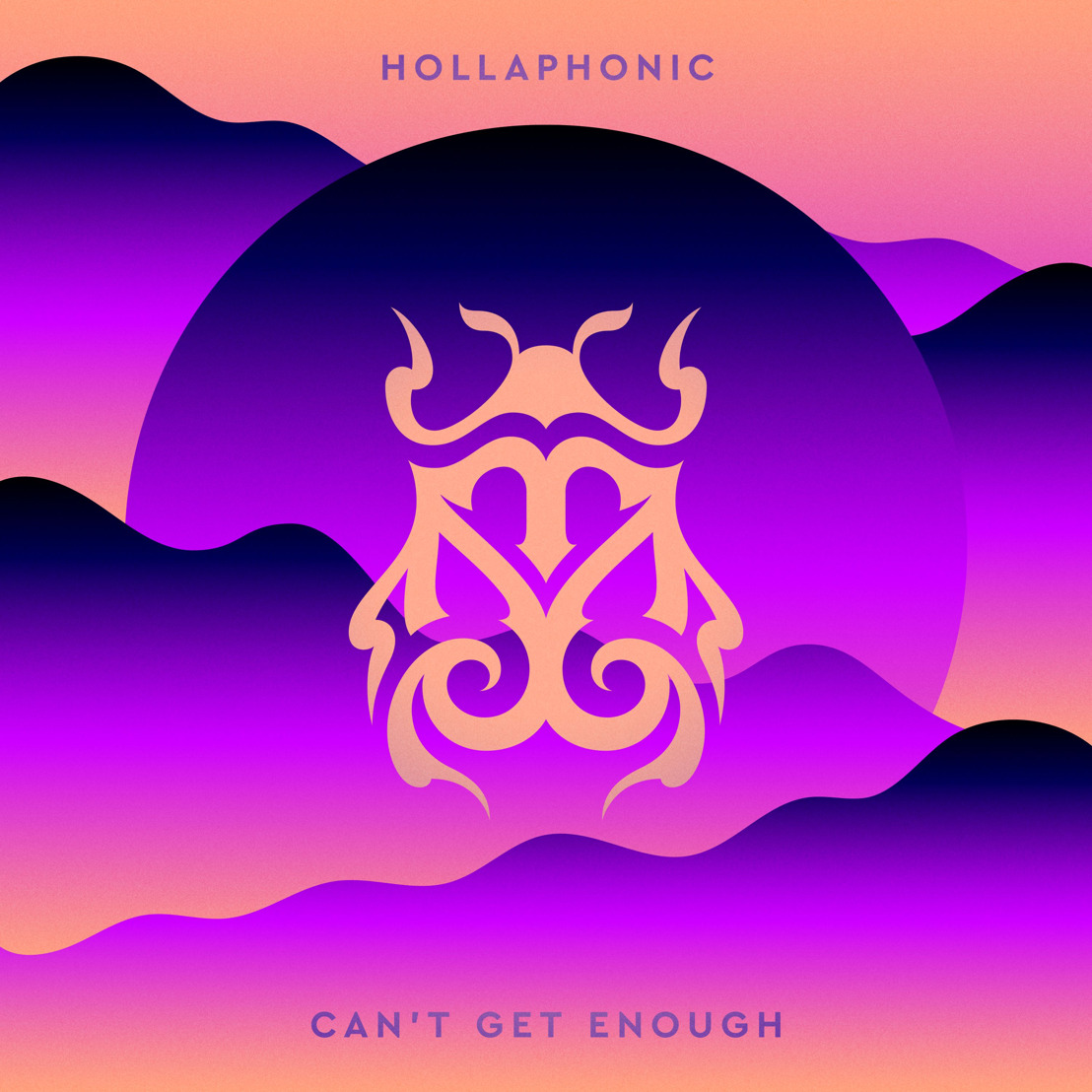 Hollaphonic drop another striking house record 'Can't Get Enough'
An infectious piece of house music with an edge of soul & funk
Friday, 19 November 2021 – British, Dubai-based electronic duo Hollaphonic are proving themselves to be masters of house once again with another striking house record 'Can't Get Enough', released through Tomorrowland Music today! Capturing their iconic tech-house sound with catchy vocals, irresistible melodies and thumping beats, the club-ready bassline is just begging to be blasted out of pounding speakers over a dancefloor. 'Can't Get Enough' is an infectious piece of house music with an edge of soul & funk, an absolute earworm that's sure to ring around the globe over the coming weeks…
'Can't Get Enough' is out now via all platforms.
UK duo Hollaphonic are renowned for their funk-infused originals and mammoth remixes, blending their house & garage roots with modern dance sensibilities, encapsulated in their records and DJ sets. Garnering support from industry titans such as Claptone, Martin Garrix, The Blessed Madonna and Tiësto, they have recently collaborated with Brazilian superstar Alok on the popular single 'Sunglasses at Night', which also featured on his album. 2021 has seen them become a solid player in the house and tech house scene globally.
Hollaphonic: "Sometimes you get lucky and a vocal comes to you that hits every passion point. This was that moment. Like the name of the track, 'Can't Get Enough' was the immediate reaction and for both of us, and then it was all about shaping the music to allow the vocal to breathe. Once we'd given it that space, captured the energy of our sound, influenced by UK House & Garage, as well as Tech House with an edge of Soul and Funk, it was then about taking it to the next level. The raw piano was that level achieved, it's the bit that always catches a vibe when we play it and it's everything for us in this track."
About Hollaphonic
​Hollaphonic was born out of a small studio in the Arabian desert of Dubai, the brainchild of Olly Wood & Greg Stainer, two British electronic artists with a diverse electronic music history; The first electronic act to sign to a major label in the Middle East, Hollaphonic released their debut album 'Personal Space' through Universal in 2015 landing 4 No.1 singles and a No.1 album across eight territories; their track Dangerous reached No.3 on the global Shazam trending charts thanks to 'Track of the Week' from Radio 1Xtra. After a succession of No.1 singles and support at BBC Radio One, TenCent Entertainment Group and Spotify they were approached by Sony Music with a plan to release as a global priority. Their first release spent 13 months at No.1 in in the Thai international Top 10 in 2018 with Asian streaming giant JOOX. This led to a performance on Thai TV to over 50m as well as their lyrics being used to teach English in many schools. In early 2019 they enjoyed their first main Asian chart No.1 grabbing top spot in Thailand's main chart through a collaboration with Thai superstar Peck Palitchoke. 2019 saw them release their first K-Pop track with former U-Kiss Star Kevin Woo which was performed livestream to millions from a packed KCon in Madison Square Gardens. Their musical diversity is akin to a mix between Disclosure, Chris Lake and Vintage Culture and the Pop sensibilities of artists such as Joel Corry, Jax Jones and Martin Solveig.
Hollaphonic played the opening daybreak set on One World Radio broadcast across Tomorrowland 2019 festival and worldwide. Endorsements range from Red Bull to Jumeirah, Emirates Airlines, adidas, Durex and Rolls Royce. In 2019 they also worked on an artistic project with world renowned Cirque Du Soleil director Franco Dragone working on La Perle and One Last Drop. Their music can be heard inflight with Emirates Airlines as the provided an original track for their ICE introduction. Their track 'Spaceship' was also chosen by NASA for their 'playlist to the moon' a global campaign voted for by fans.
The Hollaphonic live show is packed with energy, opening stages for the likes of The Killers, P!NK, David Guetta, Seal, Robin Schulz, Armin van Buuren and Tiesto and playing on line-ups alongside such megastars as Coldplay, Calvin Harris, Major Lazer, Rudimental, DJ Snake, Disclosure and many more. Their performance style is the perfect mix of crowd-pleasing dance music with soulful vocals blended with rhythmic basslines and vibrant visuals.
Hollaphonic have turned back toward their birthplace of house music in 2020 garnering support from the likes of Pete Tong, Claptone, Martin Garrix, Black Madonna, Oliver Heldens and Pascquale Rotella. Their 2020 breakthrough track 'Save Me' featured as to cover of Spotify's Mint playlist with 25 New Music Friday placings across the world. 2021 has seen them become a solid player in the house and tech house scene globally, releasing 'Better Days' an ode to the emergence from pandemic confusion that was supported by BBC R1 Dance Anthems for 6 weeks; when the festival season began they celebrated with a chart topping collaboration with Brazilian Bass superstar Alok with 'Sunglasses at Night' that also featured on his 2021 EP 'All We Have is N:OW'.
https://www.instagram.com/hollaphonic
​https://www.facebook.com/Hollaphonic
​https://twitter.com/hollaphonic
​https://soundcloud.com/hollaphonic
​https://www.youtube.com/user/Hollaphonic
About Tomorrowland Music
​Tomorrowland has expanded the family with its own music label: Tomorrowland Music. Tomorrowland Music is a dedicated music division within Tomorrowland, collaborating closely with both artists and labels, supporting them in all their recording and release activities.
Tomorrowland Music has partnered with Virgin Distribution and Virgin Records. As part of the Universal Music Group, Virgin has been one of the industry leaders in music distribution and independent records labels for many years. Tomorrowland Music is delighted to be working closely with Virgin and looking forward to taking the label to a higher level together.
Stay tuned for a stellar line-up of renowned artists from all different levels who can't wait to release their music on Tomorrowland Music, encompassing a multitude of genres.
More information: https://www.tomorrowland-music.com
​Instagram: https://tomorrow.land/Music-IG
​Facebook: https://tomorrow.land/Music-FB
​Twitter: https://tomorrow.land/Music-Twitter
Jordy Van Overmeire PR Coordinator, Tomorrowland