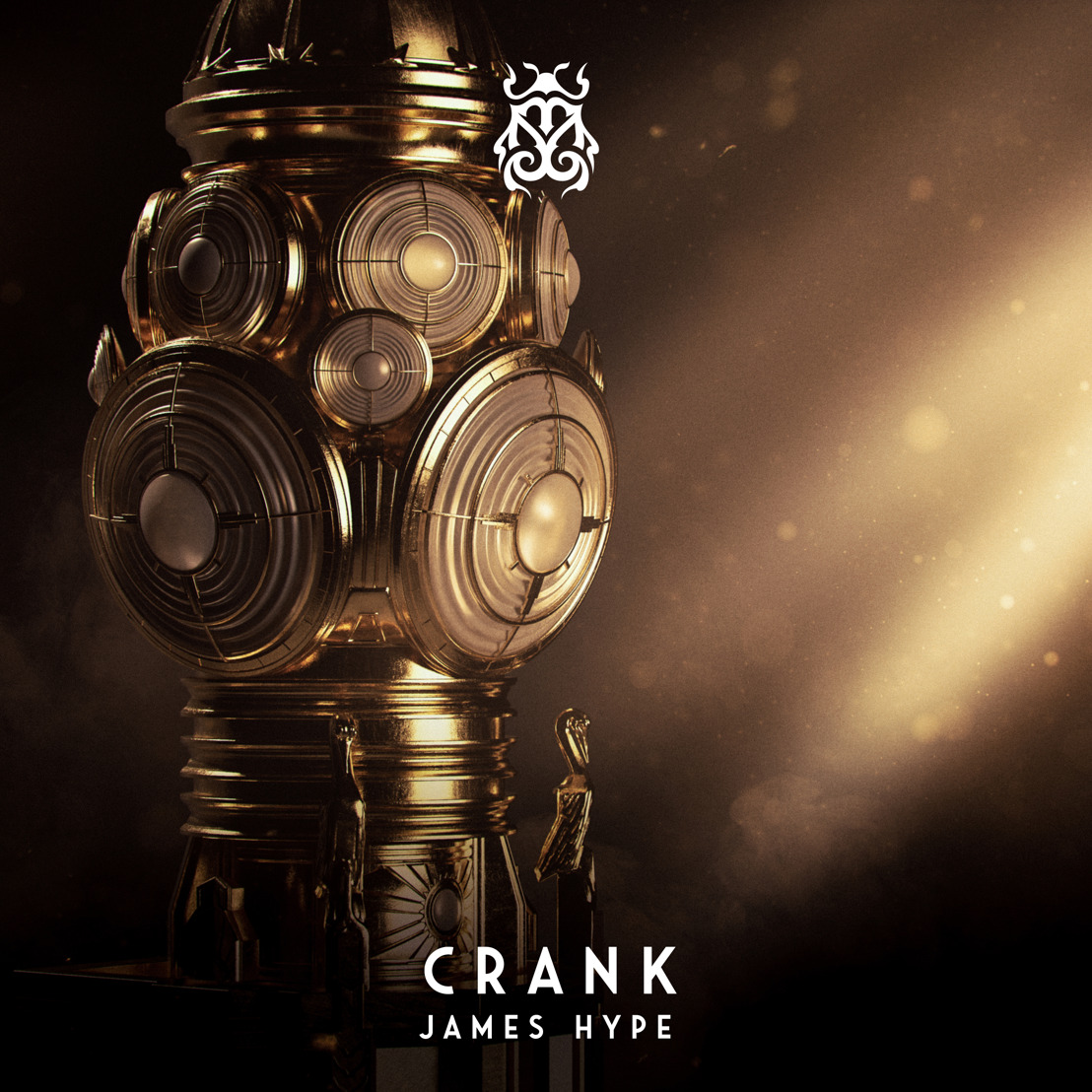 James Hype delivers high energy tech house banger 'Crank'
An infectious floor filler
Friday, 16 September 2022 – British DJ & producer James Hype is revealing his brand-new sizzling tech house banger 'Crank', released through Tomorrowland Music today! James Hype emerged as 'one to watch' from the UK's house music scene, known for his technical mastery behind the decks and powerful bootlegs and remixes. He quickly climbed the ranks building out a profile as a force to be reckoned with thanks to his multi-platinum selling hit 'More Than Friends' and his latest global smash hit and chart topper 'Ferrari'. Arguably one of the most technically gifted DJs in the world has now created another high-energy and infectious tech house floor filler – the perfect fuel for any party, which will have listeners heading straight to the dancefloor!
'Crank' is out now via all platforms.
James Hype: "I feel like 'Crank' is me getting experimenting around house and techno – my production laptop broke so I had to use a backup for a while with an old version of Ableton and barely any of my sounds and samples, so I made this purely as a vibe for the clubs."
'Crank' is part of a collection of festival releases by Tomorrowland Music under this year's festival theme 'The Reflection of Love', celebrating the return of Tomorrowland after three years by gathering some of the biggest artists in electronic music on Tomorrowland's record imprint. James Hype performed at the iconic Tomorrowland Mainstage during the second festival weekend on Sunday July 24.
About James Hype
​James Hype is arguably one of the UKs most important artists with his productions consistently forming the cornerstone of dance floors around the world, alongside his singles clocking hundreds of millions of streams, being accredited sales awards in the UK, and across Europe approaching half a billion cumulative streams worldwide. However, even these incredible accolades are shadowed by his world leading, unmatched ability as a DJ, standing alone at the spearhead of 21st century live mixing.
This success, and James' larger than life presence across social media and in the flesh have allowed him to regularly tour up and down the UK and US clubs and festivals, as well as appearing globally in hot spots including Ibiza, Australia, Germany, Dubai and France to name a few. James has also enjoyed arena shows, including Wembley and the O2 Arena (London), Deutsche Bank Park (Frankfurt) and Petco Park (San Diego).
James Hype continues to be one of the UKs most prolific remixers, with highly esteemed official remixes of top artists, including Ed Sheeran, Meduza, Tiesto and Bruno Mars amassing over one hundred million streams
Following his signing with The Cross Records/ Island Records UK, leading with his single 'Afraid' featuring HARLEE, and his follow up 'Good Luck' featuring Pia Mia, James Hype continues to secure daytime play listing, tens of millions of streams, and has further established himself in the US. James has also returned to his roots on the dancefloors, with a string of Beatport top 10 club releases including a collaboration with Vintage Culture and a number 1 chart single with Tita Lau. With his latest release 'Ferrari', currently occupying international chart positions and pegged to be a major global hit, James Hype firmly justifies his position at the pinnacle of festivals in 2022 with performances coming at Tomorrowland, EDC and Lollapalooza.
With this, bigger remixes, bigger collaborations and a new tour dates worldwide, James Hype is set to return and remain at the top of dance music and solidify his place as a trendsetter and chart mainstay, ready to take over the global market.
Who does this?
http://www.instagram.com/jameshype
​https://www.tiktok.com/@jameshype
​https://www.facebook.com/jameshypethedj/
​https://soundcloud.com/jameshypethedj
About Tomorrowland Music
​Tomorrowland has expanded the family with its own music label: Tomorrowland Music. Tomorrowland Music is a dedicated music division within Tomorrowland, collaborating closely with both artists and labels, supporting them in all their recording and release activities.
Tomorrowland Music has partnered with Virgin Distribution and Virgin Records. As part of the Universal Music Group, Virgin has been one of the industry leaders in music distribution and independent records labels for many years. Tomorrowland Music is delighted to be working closely with Virgin and looking forward to taking the label to a higher level together.
Stay tuned for a stellar line-up of renowned artists from all different levels who can't wait to release their music on Tomorrowland Music, encompassing a multitude of genres.
More information: https://www.tomorrowland-music.com
​Instagram: https://tomorrow.land/Music-IG
​Facebook: https://tomorrow.land/Music-FB
​Twitter: https://tomorrow.land/Music-Twitter
Jordy Van Overmeire PR Coordinator, Tomorrowland