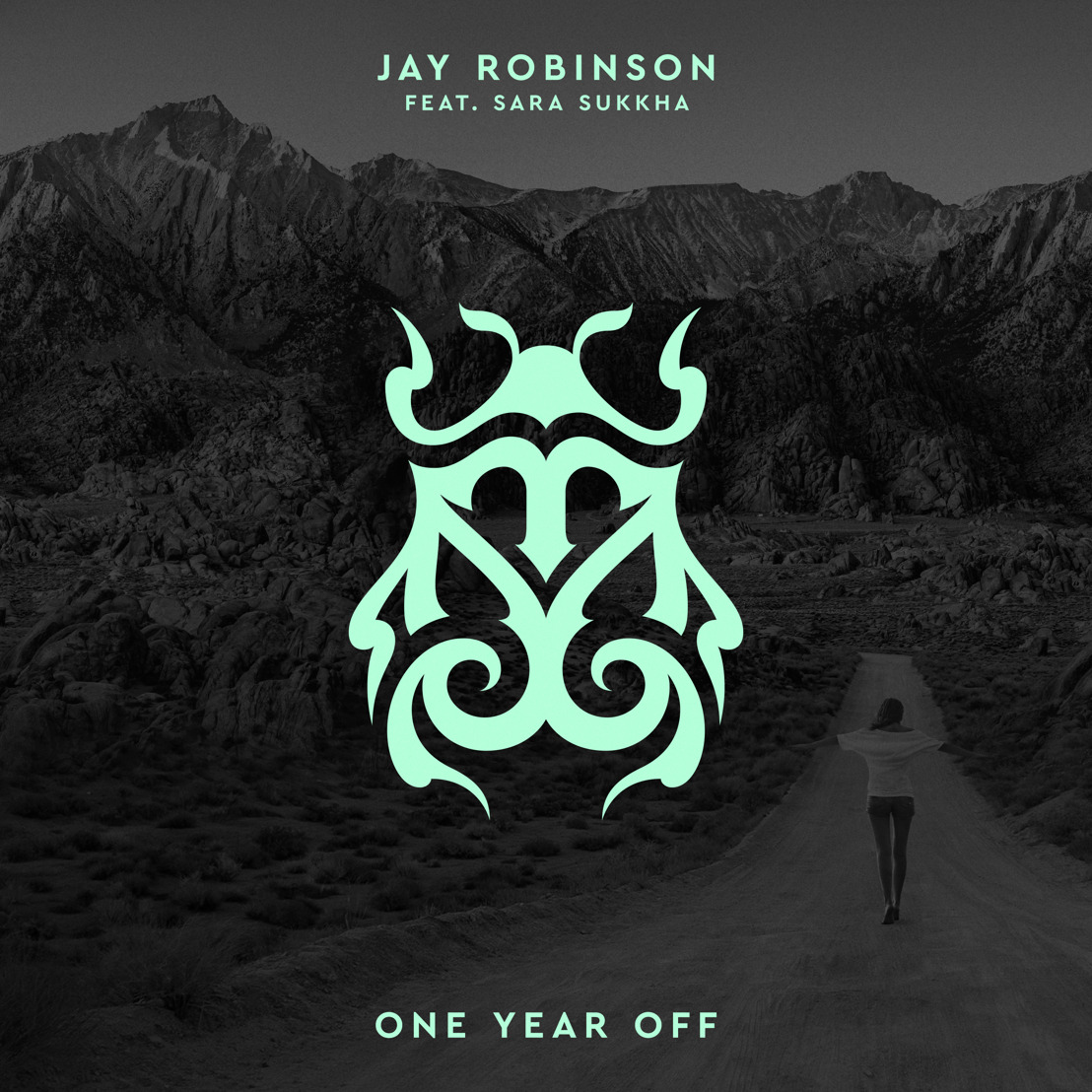 Jay Robinson returns with uplifting new single 'One Year Off'
Joining Tomorrowland's freshly launched imprint Tomorrowland Music
Friday, 17 September 2021 - Set on continuing his success, British DJ & producer Jay Robinson is back with a brand-new uplifting and cheerful single 'One Year Off' on Tomorrowland's freshly launched label imprint Tomorrowland Music. As one of the hottest names in house music right now, Jay Robinson is a master of technical production and compelling compositions, while his productions have seen him released on the likes of Mau5trap/Hau5trap and Axtone and receiving a very special Axwell cut, premiered by Swedish House Mafia.
'One Year Off' is out now via all platforms.
From acid and techno to progressive and melodic house, Jay Robinson has polished his masterful production abilities over the past decade, elevating him to a league of his own and specializing in the dark sounds of the genre. Switching things up, 'One Year Off' is a very positive record and has something really sweet and uplifting about it, which comes in the shape of a summer bop. This is Jay Robinson's first original release on Tomorrowland Music – Tomorrowland's freshly launched label imprint – tapping into new energy full of bright and soulful vibes and joining forces with Canadian vocalist Sara Sukkha.
Jay Robinson: "'One Year Off' is a very personal record for me, because I don't think I've ever been quite so emotional right in something, so this will sound probably really funny to some people. It was deep in lockdown when I thought – let's make something that's very, very positive rather than just dark. The majority of the music I've made over the years is just dark. I think 'One Year Off' is a track that really presents a bit of hope for what's going to come next, because let's face it – the last year and a half has been rubbish. It's a very positive record and it has actually spurred me on to making more cheerful and happy records."
Sara Sukkha: "I was thrilled to join Jay on another track after our recent collaboration of 'Euphoria' on mau5trap. We tapped into a new energy with 'One Year Off', leaning into the bright and soulful vibes of a summer bop. This track gives me such a feeling of optimism and healing, I'm so jazzed to hear back in context of parties and shows with everyone being reunited again."
About Jay Robinson
​Jay Robinson is your favorite DJ's favorite producer. Having been in the music scene for a decade Jay's mix of house, techno & bass music has found support from all corners of the industry from Laurent Garnier to Deadmau5 to Idris Elba & more. Jay Robinson's Mau5trap releases have garnered support across the industry from The Black Madonna, Paco Osuna, Danny Tenaglia and many more. Jay also co-produced the Example track 'Do It So Well' which was released as a single at the end of 2019.
Jay is finding himself more in demand than ever, both as a DJ/Producer and as a remixer with his latest remix of Deadmau5 x Neptunes record 'Pomegranate' hitting close to two million streams on Spotify alone. Recent collaborations with Idris Elba, Example & Grammy award winning house & garage icon Todd Edwards have all added to what has been a great few years for the welsh wizard. A number of high-profile shows have also occurred, namely The Warehouse Project in Manchester, Printworks in London, Ultra Music Festival in Miami, Creamfields in the UK & many more. Towards the end of 2019 and into 2020 Jay headed out to support Deadmau5 on his latest tour all across the United States taking in New York, Boston, Philadelphia, Houston & Washington with a number of shows in each city. Heading back to the U.S in February Jay also joined AC Slater for his album tour taking in a number of dates and cementing further the demand to see him DJ live. This producer is showing no signs of slowing down so expect nothing but big things from Jay Robinson.
https://www.instagram.com/djjayrobinson/
​https://www.facebook.com/jayrobinsonmusic
​https://soundcloud.com/djjayrobinson
​https://twitter.com/DjJayRobinson
About Sara Sukkha
​Discovered through an all-female DJ-battle in 2016, Sara Sukkha has quickly climbed the ranks of Vancouver's electronic music scene. With previous residencies at MIA and Celebrities Nightclub, she has since supported the hottest names in entertainment including Rezz, Malaa, Chris Lake, Gorgon City, Chris Lorenzo, AC Slater, Sofi Tukker, and more. Growing up playing the flute, singing and performing in marching band, Sara's musical instincts date back to her youngest years. While living in the UK at a later time, she was heavily influenced by the underground sounds of Drum & Bass, Grime and Dubstep.
Since this first introduction to electronic music, she has refused to settle for any one sound in the spectrum. Chat with any member of Vancouver's scene and you will quickly learn that limits and comfort zones are words that cease to exist in Sara's dictionary. Today, her extensive music library spans from delicate deep house to experimental bass, ensuring she's equally prepped for a B2B with Nora En Pure, Mr. Carmack or Gesaffelstein at any moment. With such a thirst for variety and reputation for unexpectedly surprising her crowds, defining a typical Sara Sukkha set can be an impossible task. Yet, three things remain constant in her performances — her gradual storylines, her infusion of different influences, and her gravitation towards the darker, underground sides of all genres she chooses to play.
With a positive attitude, relentless dedication to perfecting her art and a hands-on approach in managing her own brand, Sara's future is looking bright with many more milestones to conquer. Next, she is excited to continue to incorporate her voice and folk music influences into productions of her own as moves further into music production and vocal features, with her most recent release on mau5trap alongside Jay Robinson. Wherever she goes next, Sara Sukkha is proud to promise her crowds only one thing — to expect the unexpected.
https://www.instagram.com/sarasukkha/
​https://www.facebook.com/sarasukkha
​https://twitter.com/sarasukkha
​https://soundcloud.com/sarasukkha
​https://sarasukkha.com
About Tomorrowland Music
​Tomorrowland has expanded the family with its own music label: Tomorrowland Music. Tomorrowland Music is a dedicated music division within Tomorrowland, collaborating closely with both artists and labels, supporting them in all their recording and release activities.
Tomorrowland Music has partnered with Virgin Distribution and Virgin Records. As part of the Universal Music Group, Virgin has been one of the industry leaders in music distribution and independent records labels for many years. Tomorrowland Music is delighted to be working closely with Virgin and looking forward to taking the label to a higher level together.
Stay tuned for a stellar line-up of renowned artists from all different levels who can't wait to release their music on Tomorrowland Music, encompassing a multitude of genres.
More information: https://www.tomorrowland-music.com
​Instagram: https://tomorrow.land/Music-IG
​Facebook: https://tomorrow.land/Music-FB
​Twitter: https://tomorrow.land/Music-Twitter
Debby Wilmsen Press Coordinator & Spokeswoman, Tomorrowland
Jordy Van Overmeire PR Coordinator, Tomorrowland