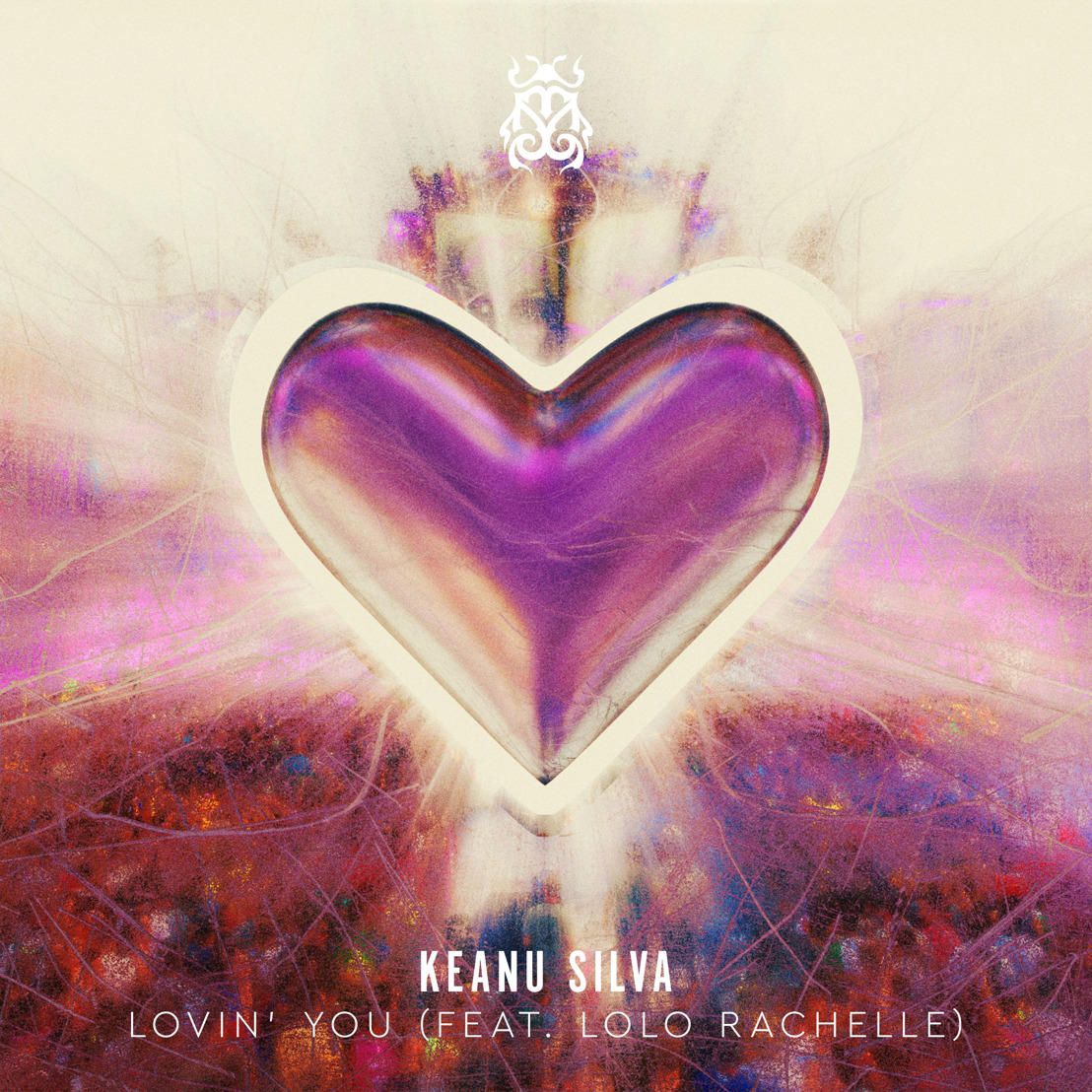 Keanu Silva reveals his brand-new infectious dance weapon 'Lovin' You'
A modern club-dance cover of the '70s classic
Friday, 3 June 2022 – German DJ & producer Keanu Silva is revealing his brand-new infectious dance weapon 'Lovin' You', released through Tomorrowland Music today! Known to deliver an eclectic mysterious house sound with a progressive edge, Keanu Silva has created a modern club-dance cover version of Minnie Riperton's '70s classic, fusing his authentic and unique signature sound for both pop/dance & club music, as American singer Lolo Rachelle's smooth vocals entice the listener throughout the entire run. 'Lovin' You' is another impressive release from the German native and a prime example of what is to come from the renowned producer…
'Lovin' You' is out now via all platforms.
Keanu Silva: "I am so proud to continue telling the story of Tomorrowland Music x Keanu Silva with this release and I'm thrilled of Rachelle who lifted the track on a new level with her stunning vocal performance."
About Keanu Silva
​The last years had been tremendously successful for Keanu Silva. In 2021 however, he's taking it even a step further.
Starting out as a DJ in local clubs, Keanu Silva was Germany's best-kept secret before his releases 'Fine Day' and 'King of My Castle' put him straight into the limelight in 2019. Among his biggest supporters, you'll find the scenes' biggest DJ/producers like Tiësto, David Guetta, Martin Garrix, Oliver Heldens, Don Diablo and many others. Adding up all particles, it's safe to say Keanu Silva is skyrocketing and he is not about to come down!
The last years have brought along many milestones for Keanu Silva, setting the tone for his growing momentum on a global scale.
Releasing big club hits like "King Of My Castle" (by now legendary Don Diablo collab in 2019), "Feel The Vibe (Keanu Silva Remix)" (one of the most played club tracks in 2020 and beyond), "Hardcore Vibes" (Tomorrowland Music 2021) as well as producing dance-pop anthems like "Hopeless Heart" (collab with Toby Romeo and SACHA) or "Music Sounds Better With You" together with german Superstar Alle Farben just to name a few, his music can be regularly found on the world's biggest streaming playlists like "Mint", "Main Stage", "Friday Cratediggers" or "Dance Brandneu".
Being one of the top 100 best electronic music producers of several years with the #4 most played club track worldwide (according to 1001tracklists.com), easily shows the hype surrounding Keanu and his well-established unique style of music.
All DJ/producers remember the exact moment they first get infected with the dance virus. For Julien, this moment came when he saw a local DJ showing off his skills in a club. After getting pulled on stage by that exact DJ (who also placed a mic in his hand), Silva's baptism was complete: music would become his number one priority in life. At the time tracks like 'Infinity' (Guru Josh Project) and 'Where's Your Head At?' (Basement Jaxx) be the soundtrack that further deepened Silva's interest in the industry.
Before mastering the art of music production, Keanu played as a resident DJ in many German clubs where he learned to interact with the crowd and started to develop a unique stage presence. One night, when idols Laidback Luke and Tujamo played the main area (Silva in the second), he saw Luke work his magic behind the decks. Impressed by his skills, Silva knew that he needed to dive into music production if he'd ever wanted to make it that big. Countless hours spent in the studio followed to master his signature sound that was powerful enough to create bombshell tracks. When he felt comfortable enough to come out with a track, he hit a straight bullseye with 'Pump Up The Jam' (Spinnin' Records) and the rest is history.
Now, with an authentic and unique signature sound, Silva is aiming to contend at the highest level in the dance industry. Receiving huge support from influential colleagues, dropping slick productions after another with the mellifluous Keanu sound he is rising from the masses like a lightning bolt!
https://www.instagram.com/keanusilva/
​https://www.facebook.com/keanusilvamusic
​https://twitter.com/keanusilvamusic
​https://soundcloud.com/keanusilva ​
​https://www.youtube.com/keanusilva
​https://www.tiktok.com/@keanusilvamusic
​https://www.mixcloud.com/keanusilva/
About Tomorrowland Music
​Tomorrowland has expanded the family with its own music label: Tomorrowland Music. Tomorrowland Music is a dedicated music division within Tomorrowland, collaborating closely with both artists and labels, supporting them in all their recording and release activities.
Tomorrowland Music has partnered with Virgin Distribution and Virgin Records. As part of the Universal Music Group, Virgin has been one of the industry leaders in music distribution and independent records labels for many years. Tomorrowland Music is delighted to be working closely with Virgin and looking forward to taking the label to a higher level together.
Stay tuned for a stellar line-up of renowned artists from all different levels who can't wait to release their music on Tomorrowland Music, encompassing a multitude of genres.
More information: https://www.tomorrowland-music.com
​Instagram: https://tomorrow.land/Music-IG
​Facebook: https://tomorrow.land/Music-FB
​Twitter: https://tomorrow.land/Music-Twitter
Jordy Van Overmeire PR Coordinator, Tomorrowland