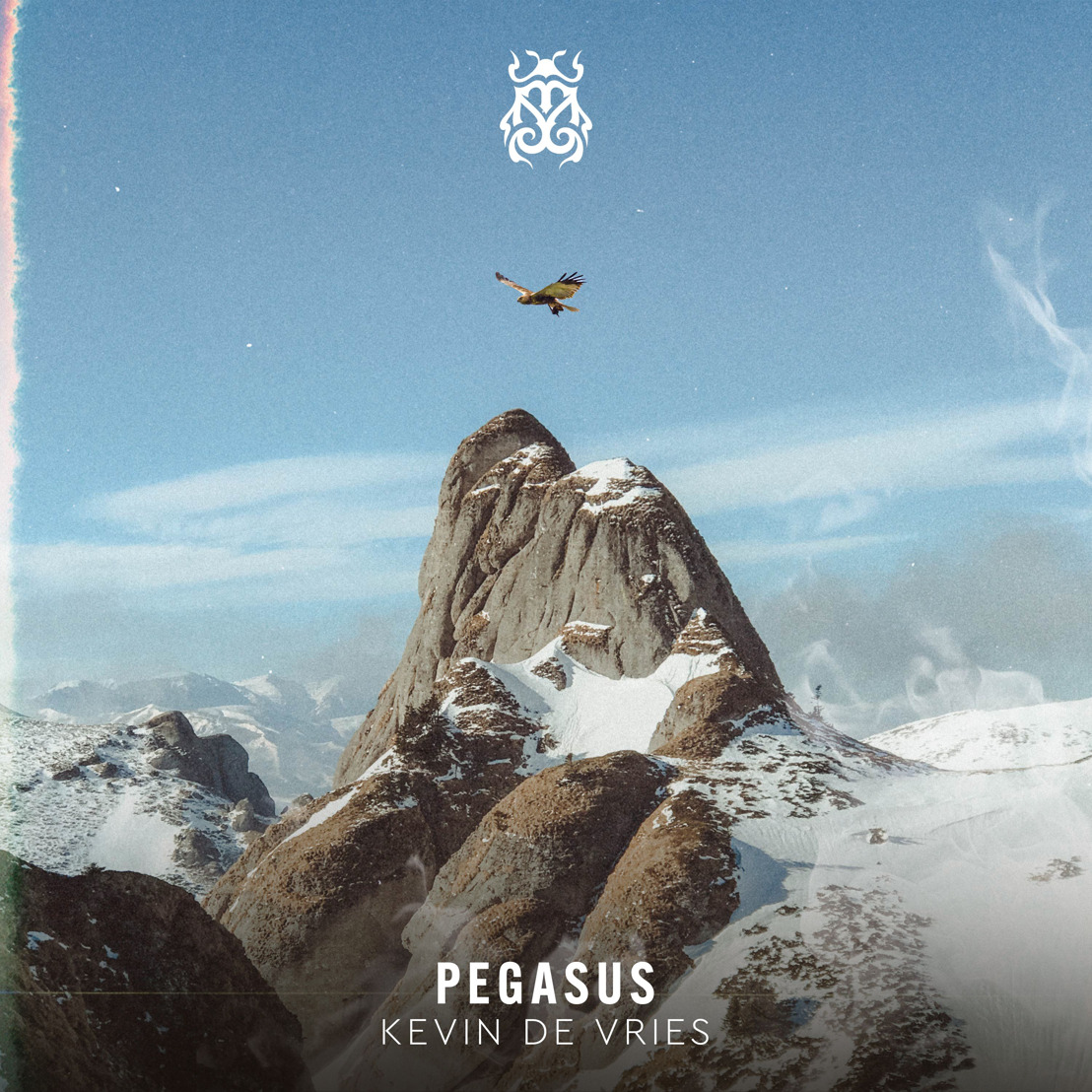 Kevin de Vries drops his first release of the year with 'Pegasus'
Making his debut on Tomorrowland Music
Friday, 24 March 2023 – Young and coming producer Kevin de Vries is unveiling his first single of the year 'Pegasus', released through Tomorrowland Music today! Composed of undulating synth waves and punchy beats, 'Pegasus' comes in the shape of an alluring, deep and hypnotic melodic techno piece, its power lies in its smooth simplicity. Out now on Tomorrowland's imprint as his first original of 2023, Kevin de Vries has been playing and teasing 'Pegasus' as a compelling invitation into the enchanting realm of the dancefloor to crowds around the globe for many months, including Tomorrowland Belgium last summer. Coming off his masterpiece 'Dance With Me' and a strong run of remixes in 2022 and 2021, 'Pegasus' cements de Vries as a can't miss artist for 2023!
'Pegasus' is out now via all platforms.
Kevin de Vries: "I made 'Pegasus' at the end of 2021. It has an emotional yet euphoric build up towards the break where a choir melts with the main lead. It has been my closing track for the past year and has a very close place to my heart. I'm very happy to finally release it."
About Kevin de Vries
​Since his first release in 2015, Kevin De Vries has been on an astronomical ascent, carving out a niche for show-stopping, hybrid techno.
When a Kevin De Vries track shakes the room, time seems to pause, hang in the air and come crashing back down with unmistakable drama. His music pushes soundsystems to their limit, at once drawing on the power of techno and the euphoria of trance in a way unique to De Vries.
His releases and remixes have found homes on some of the most revered labels around: Sven Väth's Cocoon, Adam Beyer's Drumcode and most recently Tale Of Us' label Afterlife. De Vries has become a firm favourite of the Afterlife faithful and a vital recording artist, with many event appearances and contributions to the label.
Kevin's DJ sets translate the singular energy of his own music into extended journeys from cutting-edge sounds to 90s classics and back again. He has quickly become an in-demand DJ worldwide, consistently delivering stand-out performances for huge festivals and intimate clubs alike, as well as pushing his boundaries with back-to-back sets.
As this young artist continues to develop, collaborate and innovate, no creative stones will be left unturned.
https://www.facebook.com/kevindevriesmusic/
​https://www.instagram.com/kevindevriesmusic/
​https://soundcloud.com/kevindevries
​https://twitter.com/kevindevries_
About Tomorrowland Music
​Tomorrowland has expanded the family with its own music label: Tomorrowland Music. Tomorrowland Music is a dedicated music division within Tomorrowland, collaborating closely with both artists and labels, supporting them in all their recording and release activities.
Tomorrowland Music has partnered with Virgin Distribution and Virgin Records. As part of the Universal Music Group, Virgin has been one of the industry leaders in music distribution and independent records labels for many years. Tomorrowland Music is delighted to be working closely with Virgin and looking forward to taking the label to a higher level together.
Stay tuned for a stellar line-up of renowned artists from all different levels who can't wait to release their music on Tomorrowland Music, encompassing a multitude of genres.
More information: https://www.tomorrowland-music.com
​Instagram: https://tomorrow.land/Music-IG
​Facebook: https://tomorrow.land/Music-FB
​Twitter: https://tomorrow.land/Music-Twitter
Jordy Van Overmeire PR Coordinator, Tomorrowland