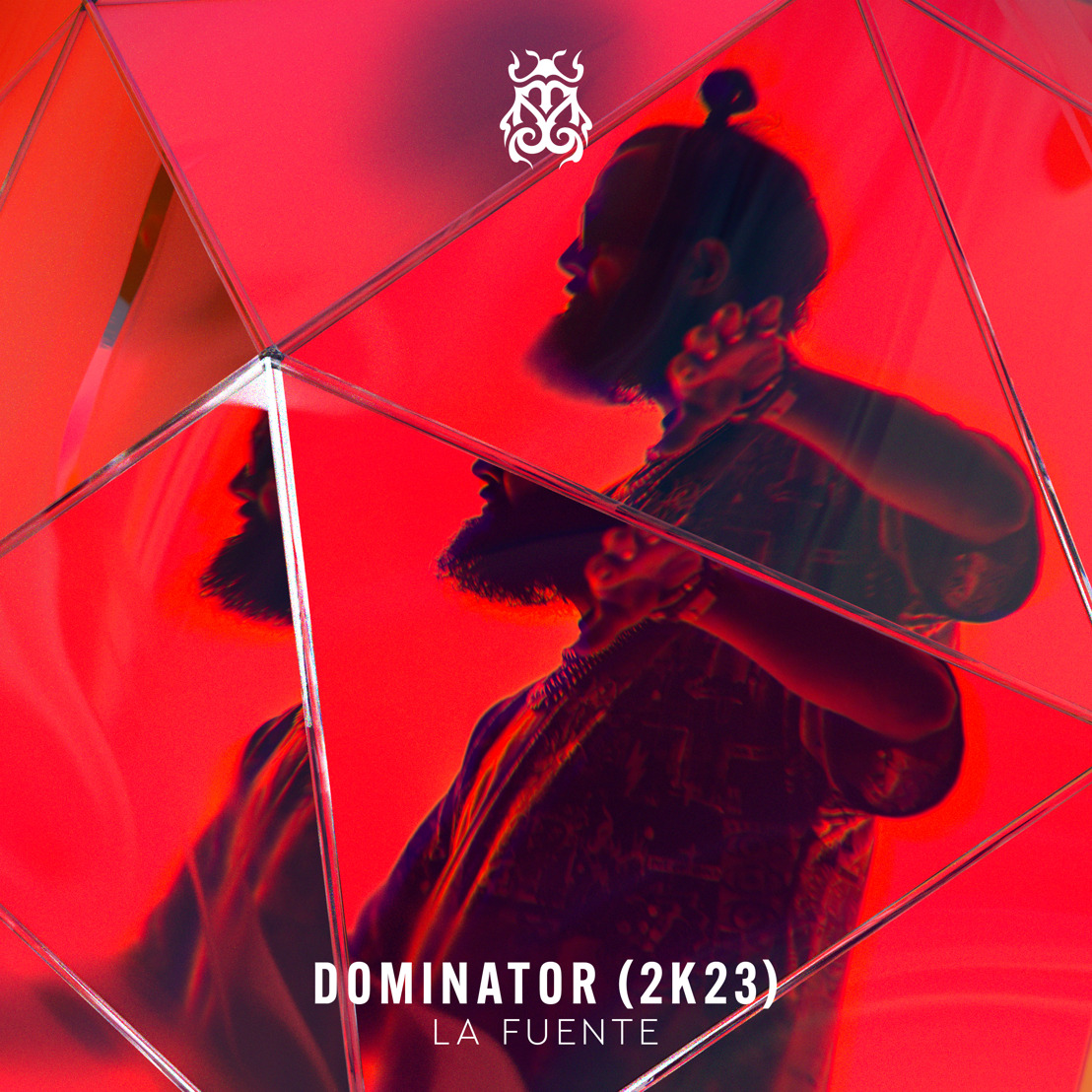 La Fuente lands on Tomorrowland Music with 'Dominator (2K23)'
Welcome to the nonstop flow of the dynamic legend
Friday, 3 November 2023 – Dutch dance music phenomenon La Fuente is revealing his massive dance smash 'Dominator (2K23)', released on Tomorrowland Music today! Making waves for over ten years already and having made a name for himself as one of the most diverse and enthusiastic selectors in the scene, La Fuente has created another timeless anthem featuring his very unique sound. Soulful, energetic and uplifting, 'Dominator (2K23)' is sure to create absolute mayhem on the dancefloor. 'Dominator (2K23)' marks La Fuente's debut release on Tomorrowland's imprint, landing after his acclaimed Mainstage performance at the iconic Belgian festival last summer.
'Dominator (2K23)' is out now via all platforms.
La Fuente: "The break and recognition grabs the crowd's full attention, it works as a certainty in sets!"
About La Fuente
​DJ La Fuente a.k.a. Job Smeltzer is a house DJ, born and raised in Eindhoven, with an average of 300+ shows per year. He learned about electronic music as a passionate youngster and now after dozens of (inter)national gigs, he's got the magic in his fingers when it comes to unmatched stage performances full of energy. After entertaining for more than 15 years on national and international stages, La Fuente breeds a very passionate following and his gig list stretches almost the whole planet. Where every show is created on the spot, made to absolutely shred and the energy busts through the roof every single time. He successfully produced 30 releases with a definite banger popping out: 'I Want You', proving its success right after its release! With a NO. 1 placement for weeks in the Dutch Viral 50, Global Viral 50, Dutch Top 50, Dutch Viral Hits and Slam40. The track was played at the Formula 1 GP in Zandvoort by La Fuente and watched by a record breaking 13.5 million people on tv. This banger, proves for La Fuente to be an experienced musician for his fans, but also towards experts and colleagues. La Fuente has managed to specialize in marketing, social media, branding, strategies and entrepreneurship; using his dedicated character and multidisciplinary experience. He knows how to turn dreams into success. Innovative, energized, inspiring and dedicated like no other! La Fuente.
https://djlafuente.com/
​https://www.instagram.com/djlafuente/
​https://www.facebook.com/DJLaFuente/
​https://soundcloud.com/djlafuente
About Tomorrowland Music
​Tomorrowland has expanded the family with its own music label: Tomorrowland Music. Tomorrowland Music is a dedicated music division within Tomorrowland, collaborating closely with both artists and labels, supporting them in all their recording and release activities.
Tomorrowland Music has partnered with Virgin Distribution and Virgin Records. As part of the Universal Music Group, Virgin has been one of the industry leaders in music distribution and independent records labels for many years. Tomorrowland Music is delighted to be working closely with Virgin and looking forward to taking the label to a higher level together.
Stay tuned for a stellar line-up of renowned artists from all different levels who can't wait to release their music on Tomorrowland Music, encompassing a multitude of genres.
More information: https://www.tomorrowland-music.com
​Instagram: https://tomorrow.land/Music-IG
​Facebook: https://tomorrow.land/Music-FB
​Twitter: https://tomorrow.land/Music-Twitter
Jordy Van Overmeire PR Coordinator, Tomorrowland