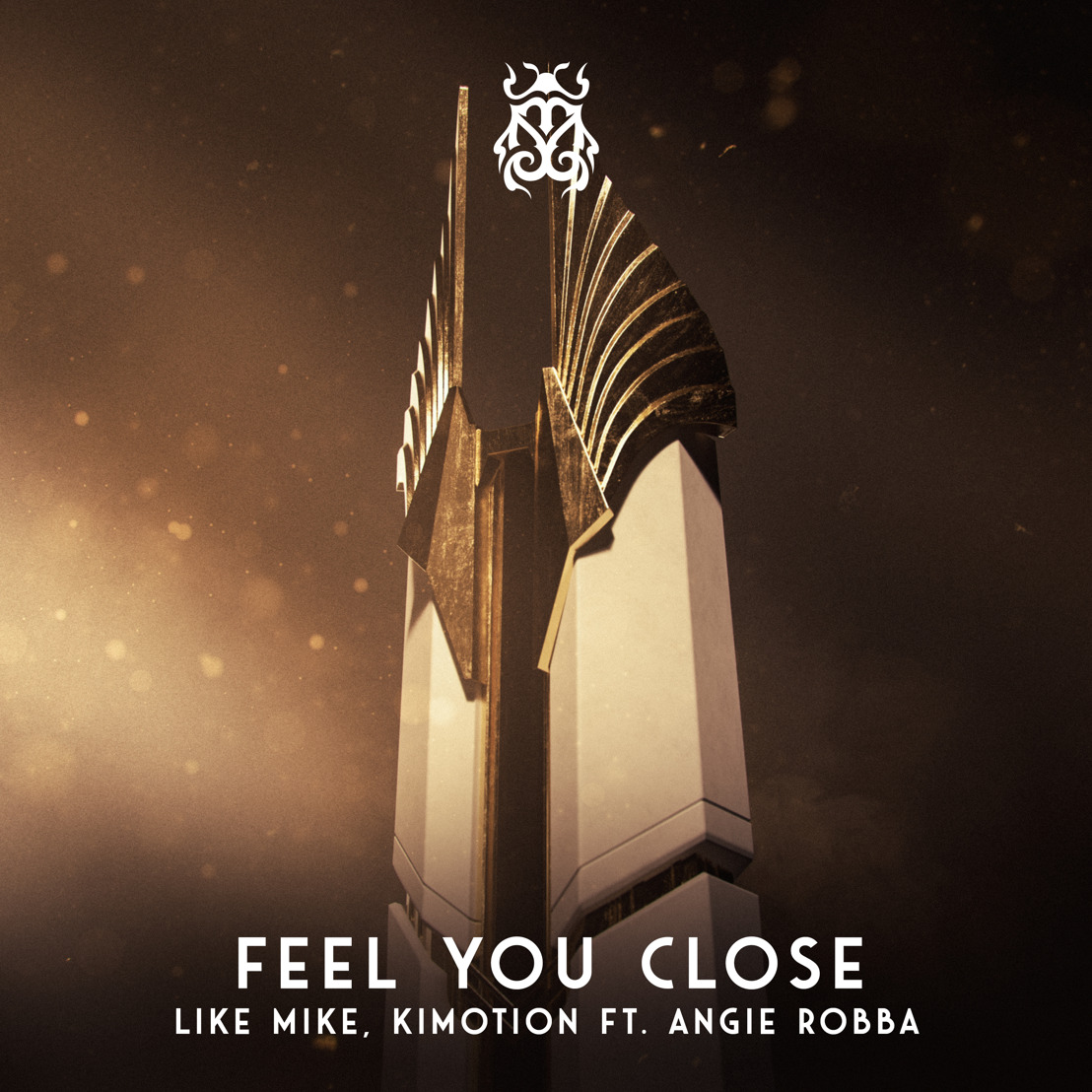 Like Mike arrives on Tomorrowland Music with 'Feel You Close'
A dark, brooding progressive instrumental with tension rising throughout the entire tune
Friday, 30 September 2022 – In a collaborative triumph, Belgian artist Like Mike is joining forces with producer duo Kimotion for their brand-new collab 'Feel You Close', released through Tomorrowland Music today! 'Feel You Close' kicks off with luscious vocals and comes in the shape of a dark, brooding progressive instrumental with tension rising throughout the entire tune, while the drop features an eye-opening synth that tingles the brain just right… Showcasing a beautiful diversity of compelling sounds, 'Feel You Close' combines an insistent driving beat and mesmerizing melodies, demonstrating the Belgium's dance music veteran's ear for a solid house production.
'Feel You Close' is out now via all platforms.
Putting his creative abilities on full display, Like Mike continues to expand his solo catalogue by dropping into Tomorrowland Music's label schedule with his new single. Blending his inventive productions with French singer-songwriter Angie Robba's sultry vocals, 'Feel You Close' results in a club-ready weapon with a dose of deep pulsing grooves tailor-made for late-night festivals and early morning afterparties. ​
'Feel You Close' is the final track of a collection of exclusive festival releases by Tomorrowland Music under this year's festival theme 'The Reflection of Love', celebrating the return of Tomorrowland after three years by gathering some of the biggest artists in electronic music on Tomorrowland's record imprint.
About Like Mike
​Michael Thivaios, better known to a global fan base as Like Mike, is one half of the world's #1 ranked DJ duoDimitri Vegas & Like Mike. During a journey that spans over 15 years, Mike has achieved a staggering number of career highs.
Throughout his career, Like Mike has accrued #1 singles in a multitude of countries. His 2016 single The Hum with his brother, Dimitri Vegas, went platinum, and 'Higher Place' with Ne-Yo secured the #1 Billboard Dance Chart position. The single was the first record from the Dimitri Vegas & Like Mike catalogue that featured Mike as both a vocalist and songwriter. From producing the iconic sounds behind Mammoth to writing and singing on 'Higher Place,' Like Mike has shown his diverse creative abilities to his fans time and time again.
The brothers then collaborated with Wiz Khalifa for the hit record 'When I Grow Up,' and their 2017 summer smash 'Complicated' with David Guetta and Kiiara has amassed over 131 million streams on Spotify so far, along with more than 77 million YouTube views. The all-star line-up of David Guetta, Afro Bros, Daddy Yankee and Natti Natasha on one of the biggest songs of the summer of 2019, 'Instagram', has amassed over 42 million YouTube views with more than 134 million streams on Spotify.
More recently, Like Mike released his first solo album, 'Pain, Love, & What Comes After,' containing songs completely written, produced, and sung by him as well as tracks with major features like world superstar Lil Baby, Smokepurpp, Blueface, and Wifisfuneral. The 15-song album perfectly flows between songs, creating a pensive story of love, pain, and everything in between.
Mike's project grew from his need to dig deeper into the sounds of his early years and young adulthood, a blend of genres that were the soundtrack to his life. His younger years were a period during which he explored his musical creativity. Singing and songwriting were the first steps into his musical career, even before producing the numerous hits with his brother that lead up to today. Mike had already written countless songs before the age of 15. "Music has always guided me through life," he says. "Any moment can be intensified through music: moods can be changed, stories can be told, feelings become timeless, and memories can be solidified."
Teaming up with masked maestro and fellow DJ Mag Top 100 artist Claptone on 'Right Into You' feat. Grammy-nominated indie artist Mansionair, Like Mike yet again flexed his capabilities beyond dancefloor rupturing EDM anthems. 'Right Into You' was a well-received ambient floor-filler that blurred the boundaries of indie-pop and house with its powerful synths, romanticising lyrics and effervescent chorus.
As a global ambassador for Tomorrowland and position as one of the official mainstage residents for the festival and being the anointed 'Kings of Tomorrowland', Like Mike, alongside his brother, has also topped the billing at every major event in the dance music world from EDC Las Vegas to EXIT festival and Electric Zoo NY to Creamfields, whilst featuring at iconic club venues that include Amnesia, Ministry of Sound, Green Valley and Ushuaïa Ibiza. While their annual homecoming show 'Bringing the Madness' arena shows are another demonstration of their clout with over 80,000 tickets selling out for the 4 nights in under an hour.
Now with his latest dance release, 'Desire,' Like Mike gives fans a taste of what is to come in his solo career. The song is completely written, produced, and sung by Mike, putting his creative abilities on full display. Having already debuted the song in his first solo set in Las Vegas, Tomorrowland Winter and Tomorrowland with praise from fans, Like Mike is sure to drop even more hits after 'Desire.'
Boasting an almighty catalogue of solo releases alongside growing independent record label Green Roomand forming one half of the world's top EDM duo, Like Mike can now be seen scoring solo headline slots from Tomorrowland to Area 51 Las Vegas to Mykonos' No.1 superclub VOID, with more party announcements sure to come.
https://www.instagram.com/likemike/
​https://www.facebook.com/LikeMikeMusic
​https://twitter.com/likemike
About Kimotion
​Kimotion started performing with the biggest names of international electronic music scene (AVICII, David Guetta, KYGO, Martin Garrix, Robin Schulz...) at the Ushuaia Club in Ibiza. The two brothers DJ, producers, revealed their first EP ''Once We Can Fly'', driven by the eponymous single which accounts for more than 20 million streams.
Their second single ''Over That Girl'' is an efficient electro- pop track which establishes Kimotion as one of the most ambitious electro band of their generation, allowing them to hit Number 1 on Fun Radio and FG Radio's playlists.
Kimotion also collaborate with Justice, Like Mike, Milene Farmer, and collected several platinum discs.
The brothers are also known as composers for the most prestigious Luxury brands, such as Louis Vuitton, Dior, Porsches, L'Oreal ... and wrote movie scores for Luc Besson (director of 5th Element, Lucy, Leon...).
Still Don't Know My Name, Remix from the Tv Show Euphoria.
​Now viral on social media, the track reached over 240 Millions of views in 1 month (instagram, Tiktok...)
https://www.instagram.com/kimotionmusic/
​https://www.facebook.com/kimotionmusic/
​https://twitter.com/kimotionmusic
​http://www.kimotion-music.com
About Angie Robba
​Angie Robba is a 22 years old singer songwriter from France,
She has been discovered in 2017 with her first single « freaking day »
Which has been played by the major french radio stations like NRJ.
This led her to go on tour with the band kids united around France
As guest artist, and play her songs in front of thousands of people.
she had the privilege to play two times on the mythical stage of L'olympia which has seen artists like The Beatles or The Rolling Stones.
In the meantime she put out a cover of Vanessa Paradis in a more
Electronic version, which has been played for 3 years on one of the biggest electronic French radio ( radio FG).
After that she has been called by TF1 producers to go on
The Voice France for the 8th season,
This led her to sign a contract with the label MCA
Where she put out some other singles.
She recently wrote the song « OULALALA » ​ from the Netflix's
Original documentary « lords of scams » with the Kimotion.
She is now working with companies like Tileyard UK or artists like Kadebostany on his next album.
She also continues to work on her own musical project
With a 1st EP coming soon.
https://www.instagram.com/angierobba/
​https://www.facebook.com/AngieRobba/
​https://twitter.com/angierobba
About Tomorrowland Music
​Tomorrowland has expanded the family with its own music label: Tomorrowland Music. Tomorrowland Music is a dedicated music division within Tomorrowland, collaborating closely with both artists and labels, supporting them in all their recording and release activities.
Tomorrowland Music has partnered with Virgin Distribution and Virgin Records. As part of the Universal Music Group, Virgin has been one of the industry leaders in music distribution and independent records labels for many years. Tomorrowland Music is delighted to be working closely with Virgin and looking forward to taking the label to a higher level together.
Stay tuned for a stellar line-up of renowned artists from all different levels who can't wait to release their music on Tomorrowland Music, encompassing a multitude of genres.
More information: https://www.tomorrowland-music.com
​Instagram: https://tomorrow.land/Music-IG
​Facebook: https://tomorrow.land/Music-FB
​Twitter: https://tomorrow.land/Music-Twitter
Jordy Van Overmeire PR Coordinator, Tomorrowland