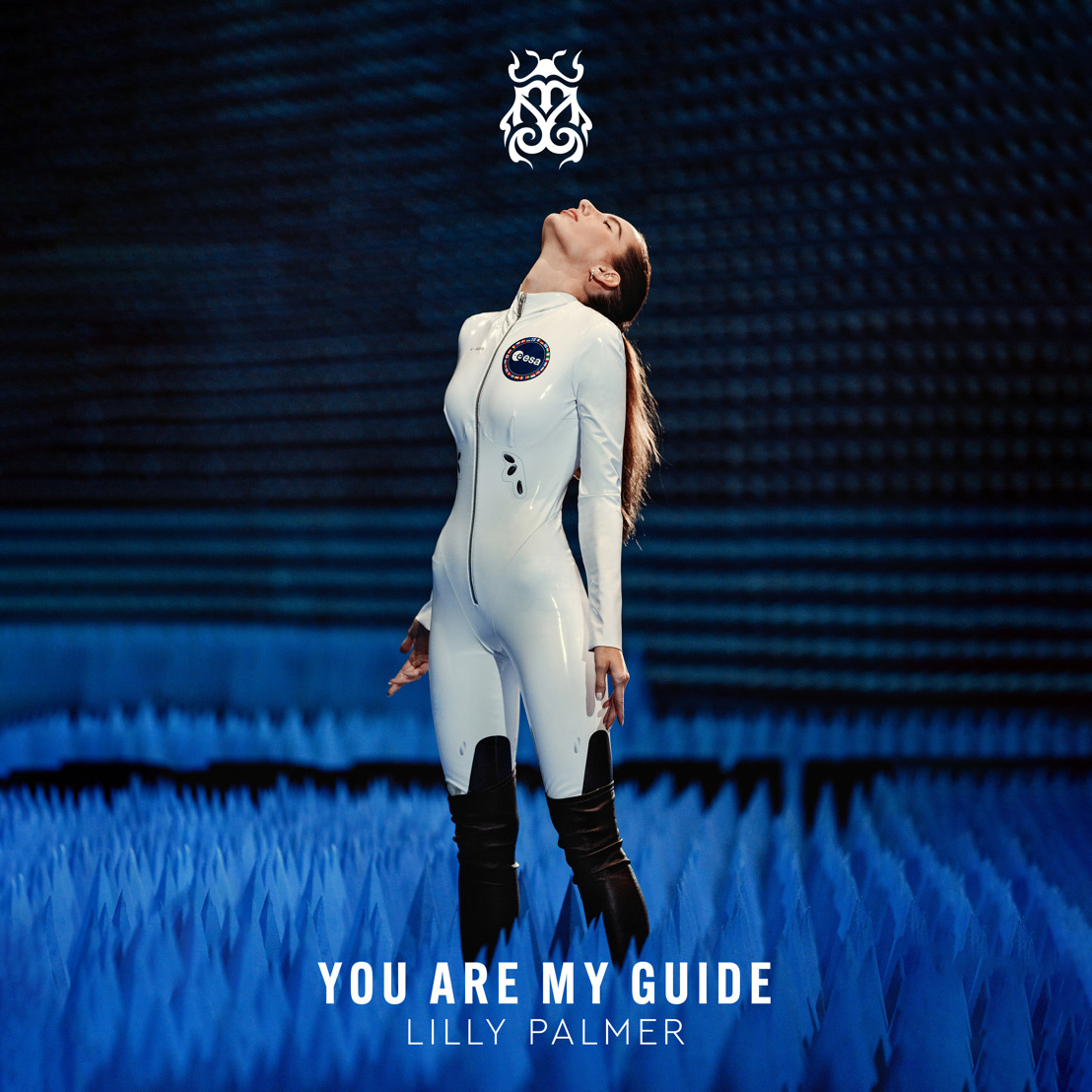 Lilly Palmer presents her hypnotic techno piece 'You Are My Guide'
A vibe-heavy tool needed for every set
Friday, 14 July 2023 – German techno phenomenon Lilly Palmer is presenting her brand-new track 'You Are My Guide', released on Tomorrowland Music today! As one of the most exciting names to emerge on the techno scene in recent times, Lilly Palmer has crafted an alluring, deep and hypnotic techno piece, opting for a dark beat, a rousing bass line and a spine-tingling breakdown for her Tomorrowland Music debut. 'You Are My Guide' builds tension and anticipation in equal parts and is a vibe-heavy tool needed for every set. The rising DJ & producer is a thrilling performer, who backs up her kinetic DJ sets with a quality body of production work, and will be playing on Tomorrowland's iconic Mainstage on Saturday July 22.
'You Are My Guide' is out now via all platforms.
Lilly Palmer: "I'm very excited to be working with Tomorrowland Music. It's a great name and brand, and I feel like my single is a perfect fit for them."
Last year, Lilly Palmer became the first artist to DJ at the European Space Agency (ESA), performing a streamed set in the 'Hertz Chamber, used for testing satellites and spacecraft.
About Lilly Palmer
​Music is freedom... freedom to express, process and transform your emotions
​while creating a bond with the audience. For Lilly there's no better way to initiate this bond, than with sending her audience on a musical journey with her DJ sets. It's as simple as that, electronic music just has been her passion ever since.
Originally based in Zurich where Lilly spent a lot of time with the great and flourishing underground scene, her devotion for music got stronger and stronger which finally led her to the decision to fully dive into the realm of the underground in 2015! With powerful, impulsive tech and melancholic deep sounds, intriguing melodies and electrifying basslines, Lilly creates an unique and energetic vibe sending her audience straight to outta space on a trip where return tickets are not needed anymore.
The massive feedback on her sets and the way she resonates with the audience is causing a crazy demand for this one of a kind and unique artist. Today she is living near to Amsterdam and experiences her dream becoming reality.
As an international artist she is a regular guest in countries like the Netherlands, Germany, Austria, Hungary, Israel, Lebanon, Croatia, Switzerland, Belgium, Uk, Spain/Ibiza and India. As authenticity and focus are two of her most appreciated attributes it's needless to say, that shes's full forc eahead working in the studio to create her own sounds.
There would be no real journey with Lilly, if she didn't present her emotions with her own music and her first releases are already proving that she ́s again on the right way to the top!
https://www.instagram.com/lilly_palmerdj/
​https://www.facebook.com/lillypalmer.dj
​https://soundcloud.com/lilly_palmer
​https://www.tiktok.com/@lillypalmerdj
About Tomorrowland Music
​Tomorrowland has expanded the family with its own music label: Tomorrowland Music. Tomorrowland Music is a dedicated music division within Tomorrowland, collaborating closely with both artists and labels, supporting them in all their recording and release activities.
Tomorrowland Music has partnered with Virgin Distribution and Virgin Records. As part of the Universal Music Group, Virgin has been one of the industry leaders in music distribution and independent records labels for many years. Tomorrowland Music is delighted to be working closely with Virgin and looking forward to taking the label to a higher level together.
Stay tuned for a stellar line-up of renowned artists from all different levels who can't wait to release their music on Tomorrowland Music, encompassing a multitude of genres.
More information: https://www.tomorrowland-music.com
​Instagram: https://tomorrow.land/Music-IG
​Facebook: https://tomorrow.land/Music-FB
​Twitter: https://tomorrow.land/Music-Twitter
Jordy Van Overmeire PR Coordinator, Tomorrowland