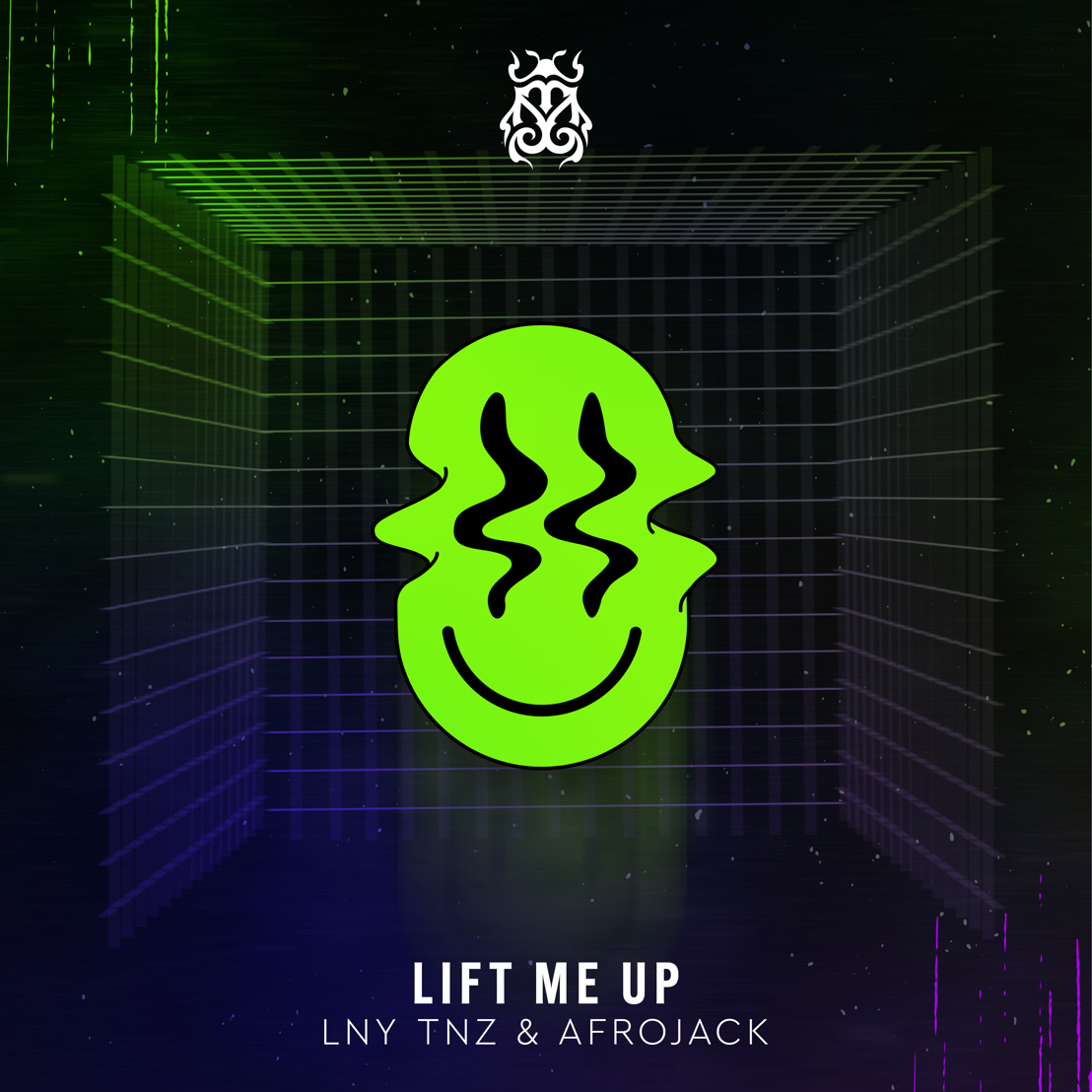 LNY TNZ and AFROJACK join forces on 'Lift Me Up'
Teaming up for the first time ever for a proper hard dance record
Friday, 18 August 2023 – Dutch hardstyle pioneer LNY TNZ and dance music legend AFROJACK have combined their forces for the new collaborative single 'Lift Me Up', released on Tomorrowland Music today! Teaming up for the first time ever, the two Dutchmen deliver a proper hard dance record, featuring true rave energy, fast-paced beats and lively melody – a guaranteed crowd pleaser. As two of the most prominent figures in the Dutch music scene, LNY TNZ and AFROJACK continue to push the boundaries of electronic music and bring their unique vision to the world.
'Lift Me Up' is out now via all platforms.
LNY TNZ and AFROJACK: "LNY TNZ and AFROJACK go way back, as they grew up in the same neighborhood and often partied together in the Rotterdam nightlife. They had different music styles, but after LNY TNZ remixed AFROJACK & David Guetta's hit single 'Hero', they decided to collaborate on something original! Their new track, 'Lift Me Up', is now out on Tomorrowland Music!"
About LNY TNZ
​LNY TNZ, the Dutch sensation, stands tall as a crossover and hardstyle virtuoso, captivating audiences worldwide as a DJ, producer, traveler, and founder of his label, FVCK GENRES.
LNY TNZ' passport is as stamped as his discography! Performing major festivals and intimate venues in every corner of the world, from the iconic Tomorrowland to the blazing deserts of EDC Las Vegas, LNY TNZ straight up knows how to please the crowd with his music!
Getting inspired by the love for putting a fresh twist on hard-hitting EDM, LNY TNZ lives by the motto 'FVCK GENRES'! His discography is a wild mix of unique heavy beats that blend EDM with all sorts of alternative music vibes. He's a master at mixing different worlds together, creating killer crossover and hardstyle tunes that have fuelled the dance floors for over a decade, have millions of streams and worldwide radio play.
LNY TNZ is known for seamlessly bridging the gap between hardstyle beats and mainstream music, resulting in a perfect fusion that captivates audiences across every continent of the world. His music knows no boundaries, delivering nothing but good vibes and tunes that hit the spot! With catchy melodies, sing-along anthems, heavy beats and collaborations with incredible vocalists, LNY TNZ' music is instantly recognizable and leaves a lasting impression on listeners worldwide!
LNY TNZ has left his marks in the music industry with epic collaborations and remixes, teaming up with heavyweight artists such as Afrojack & David Guetta, Blasterjaxx, Conor Maynard, Dimitri Vegas & Like Mike, Diplo, DJ Snake, Illenium, Kris Kross Amsterdam, Martin Garrix, Shaggy, W&W and Yellow Claw to name a few.
LNY TNZ' music has been released by some of the most prominent and respected labels in the music industry. Including Armada Music, Barong Family, Basscon Records, FVCK GENRES, Dim Mak, Dirty Workz, Mad Decent, Revealed Music, Smash The House, Sony Music, Spinnin' Records, and Tomorrowland Music.
His banger 'So Easy' with Da Tweekaz took the gaming world by storm, becoming the first-ever hardstyle track to be featured into the legendary battlefield of Fortnite, one of the world's most popular video games in history.
Enjoying life as a DJ-producer-traveler, spreading music and good vibes wherever he goes and giving fans an unforgettable experience during his sets!
https://www.instagram.com/lnytnz/
​https://www.facebook.com/lnytnz/
​https://soundcloud.com/lnytnz
​https://www.lnytnz.com
About AFROJACK
​As one of the most innovative and sought-after artists, GRAMMY Award-winning producer and electronic dance music icon Afrojack continues to shatter boundaries that push music in bold new directions. Since making his breakthrough with the multi-platinum-selling single 'Take Over Control', the Dutch-born musician has lent his production skills to tracks that bend genres and laid the foundation for major hits for artists such as Beyoncé, Pitbull, Will.i.am and more. In the last few years, Afrojack was named one of the 50 Most Important People in EDM by Rolling Stone and placed on the Forbes '30 Under 30' music list. In 2010, he was one of the first DJs to secure a Las Vegas residency, and continues to entertain global audiences as a headlining resident artist for the Hakkasan group. In 2010, he won his first GRAMMY award for Best Remixed Recording, Non-Classical for his remix of David Guetta & Madonna's song 'Revolver.' In 2011, he nabbed two more GRAMMY Nominations for Best Rap Song for his part in Chris Brown's 'Look At Me Now' and for Best Remixed Recording, Non-Classical for his remix of Leona Lewis & Avicii's 'Collide'. Afrojack travels the world performing at the biggest clubs/festivals while producing new music with his label Wall Recordings. In 2020, his song 'All Night' (feat. Ally Brooke) reached number 1 on the US dance radio chart through amassing an impressive 40+ million streams, to date. His most recent worldwide hits such as 'Anywhere With You' with Lucas & Steve and DubVision and 'Up All Night' with Hard Lights and VINAI, add to an impressive repertoire spanning over a decade as a global performer and multi-platinum selling artist. In 2021, Afrojack received his fourth GRAMMY nomination, this time for Best Dance/Electronic Recording for his inspiring pop-edm crossover Summer song "Hero," which came out during the pandemic with David Guetta.
https://www.instagram.com/afrojack/
​https://twitter.com/afrojack
​https://www.youtube.com/afrojack
​https://www.facebook.com/djafrojack
About Tomorrowland Music
​Tomorrowland has expanded the family with its own music label: Tomorrowland Music. Tomorrowland Music is a dedicated music division within Tomorrowland, collaborating closely with both artists and labels, supporting them in all their recording and release activities.
Tomorrowland Music has partnered with Virgin Distribution and Virgin Records. As part of the Universal Music Group, Virgin has been one of the industry leaders in music distribution and independent records labels for many years. Tomorrowland Music is delighted to be working closely with Virgin and looking forward to taking the label to a higher level together.
Stay tuned for a stellar line-up of renowned artists from all different levels who can't wait to release their music on Tomorrowland Music, encompassing a multitude of genres.
More information: https://www.tomorrowland-music.com
​Instagram: https://tomorrow.land/Music-IG
​Facebook: https://tomorrow.land/Music-FB
​Twitter: https://tomorrow.land/Music-Twitter
Jordy Van Overmeire PR Coordinator, Tomorrowland