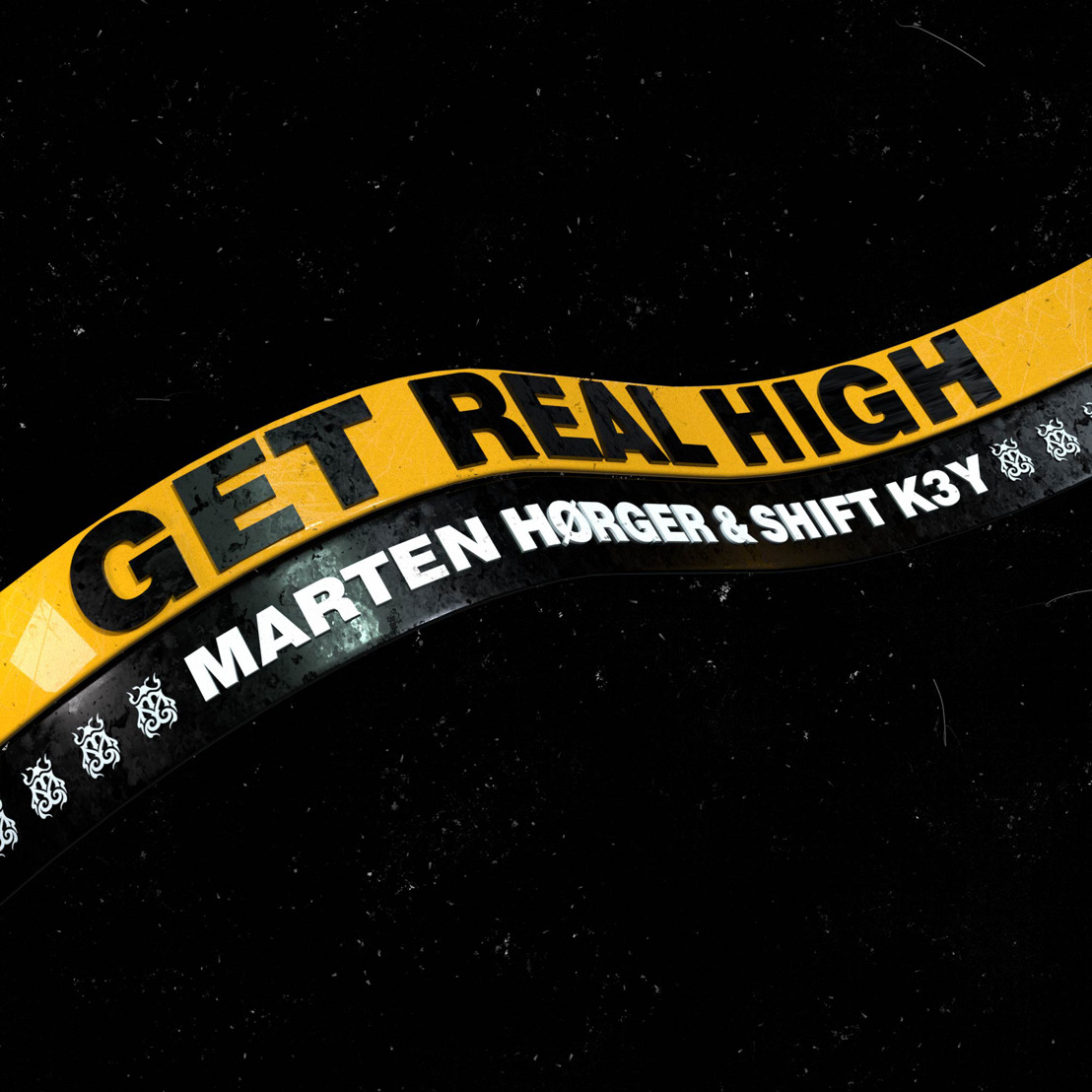 Marten Hørger unleashes his groovy house heater 'Get Real High'
An irresistible sound with relentless bass equipped for the dancefloor
Friday, 28 April 2023 – Germany's bass house master Marten Hørger is unleashing his groovy vocal house heater 'Get Real High', released through Tomorrowland Music today! In collaboration with UK based hit writer & producer Shift K3Y, Hørger has crafted an upbeat and infectious house track featuring a thumping bassline, catchy chords, and powerful vocals. The result is an anthemic and uplifting house record that is sure to get listeners moving, an irresistible sound with relentless bass equipped for the dancefloor. Marten Hørger is keeping his foot on the gas with his brand-new single, following his recent collaboration with David Guetta.
'Get Real High' is out now via all platforms.
Marten Hørger: "So happy that Lewis and I finally jumped on a track together - and even happier that it turned out to be an absolute banger! This has been my secret weapon for club & festival stages around the world, and now it's finally out! Can't wait to play this all over summer."
Shift K3Y: "Working with Marten has always been a big goal of mine. We met at a festival in Houston the end of summer last year and he played directly after me. Both of us had spoken about doing a song together so I sent over a rough idea that I had been road testing. He instantly said he loved it and asked if we could work on it. He changed and added a load of new elements which he felt made it more appropriate for his sets and started playing it out. Fast forward to now and the song is finally here!"
About Marten Hørger
​Germany's MARTEN HØRGER is one of the leading forces in house music. He combines influences from classic house, techno and bass music to create his very own trademark sound, which UK's DJ Mag simply calls "The Future". As a result, Marten has recently collaborated with producers such as David Guetta, Tchami, Apashe and Habstrakt; and is named the #33 most influential electronic artist of the year by "1001 Tracklists" in 2021. The music portal Beatport crowns him the most successful bass house act of all time in 2022. In his home country, too, he finally achieves a breakthrough, and the readers of Faze magazine vote him National Breakthrough Act of the Year in 2023. In addition to a multitude of sold-out club tours in America, Europe, Asia and Australia, Marten is a regular guest on the big stages of festivals such as Tomorrowland, EDC, Glastonbury, Burning Man, Shambhala and Fusion.
https://www.instagram.com/marten_horger/
​https://soundcloud.com/marten-horger
​https://www.facebook.com/marten.horger/
​https://twitter.com/MARTENHORGER
​https://www.martenhorger.com/
About Shift K3Y
​Shift K3Y, DJ, Songwriter, Producer and fully equipped vocalist whose output cleverly fuses the evolving sounds of House and Garage with contemporary pop and R&B.
Both a force on stage as a live performer and DJ and in the studio as a producer, Shift K3Y has continued to build a wealth of credits through his 10+ years career, with hits on both sides of the Atlantic including a UK No.3 Single and a US No.1 Radio single, also writing and producing hit singles for a wealth of industry heavy weights. A Major Label Artist veteran with long serving Deals most recently at EMI/Positiva post a successful time at Columbia Records from 2014-2019, this London residing Artist continues to release His very unique, highly respected and always recognizable sound.
https://www.instagram.com/shiftk3y/
​https://soundcloud.com/shift-key
​https://www.shiftk3y.com
​https://twitter.com/shiftk3y
About Tomorrowland Music
​Tomorrowland has expanded the family with its own music label: Tomorrowland Music. Tomorrowland Music is a dedicated music division within Tomorrowland, collaborating closely with both artists and labels, supporting them in all their recording and release activities.
Tomorrowland Music has partnered with Virgin Distribution and Virgin Records. As part of the Universal Music Group, Virgin has been one of the industry leaders in music distribution and independent records labels for many years. Tomorrowland Music is delighted to be working closely with Virgin and looking forward to taking the label to a higher level together.
Stay tuned for a stellar line-up of renowned artists from all different levels who can't wait to release their music on Tomorrowland Music, encompassing a multitude of genres.
More information: https://www.tomorrowland-music.com
​Instagram: https://tomorrow.land/Music-IG
​Facebook: https://tomorrow.land/Music-FB
​Twitter: https://tomorrow.land/Music-Twitter
Jordy Van Overmeire PR Coordinator, Tomorrowland