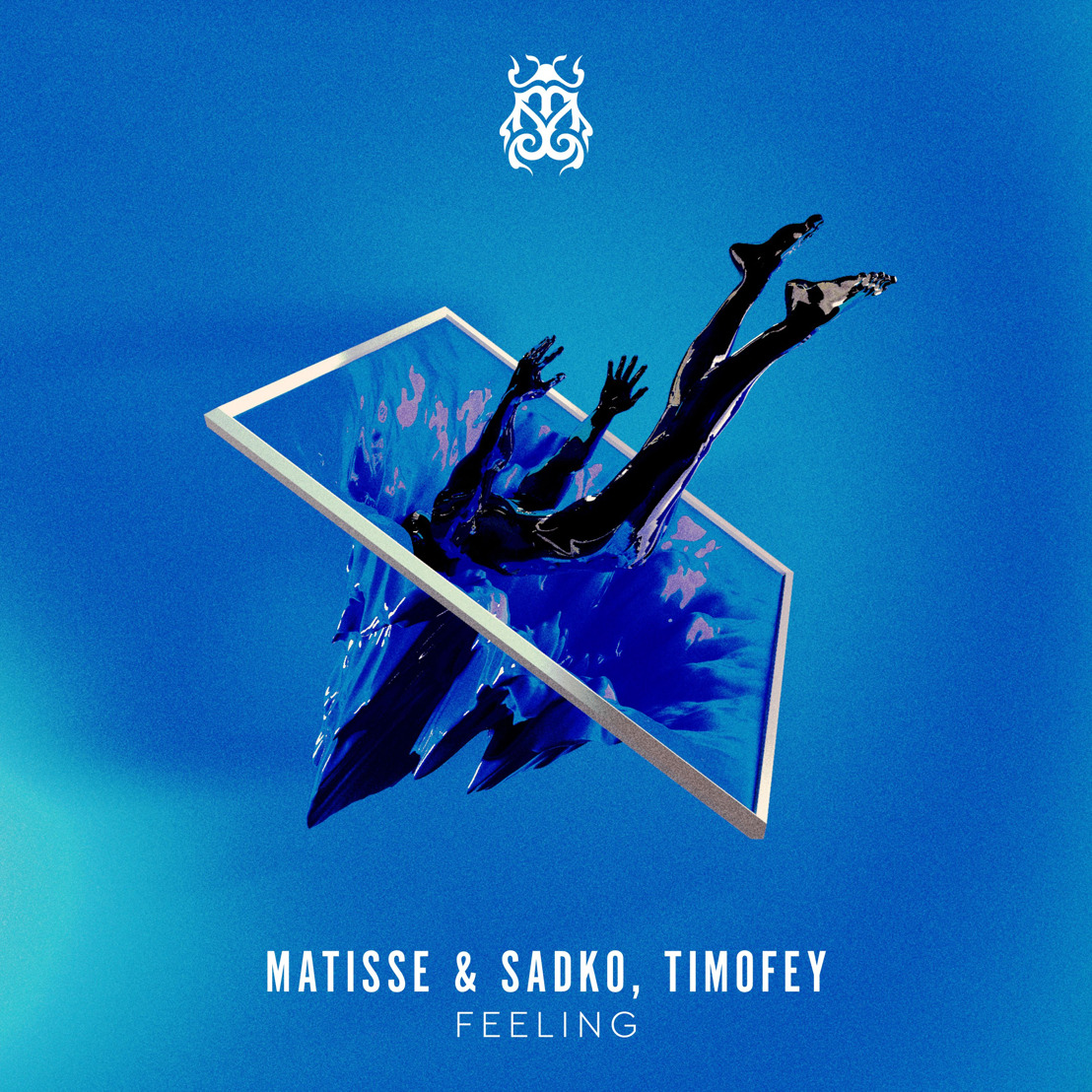 Matisse & Sadko and Timofey channel progressive house bliss on 'Feeling'
Featuring beautiful vocals and a stunning melody
Friday, 3 June 2022 – Progressive house royalty Matisse & Sadko are revealing their new tune 'Feeling', released through Tomorrowland Music today! Joining forces with their good friend and producer Timofey, the brothers will keep you on the edge of your seat with their latest offering, fully embodying the duo's signature style of emotive progressive house music. In true Matisse & Sadko fashion, 'Feeling' features beautiful vocals, a stunning melody and is set to feature heavily in their upcoming summer sets – there is no doubt that the future looks bright for the brothers…
'Feeling' is out now via all platforms.
Matisse & Sadko: "While staying in the sunny Los Angeles, we tried to spend chilly evenings in the studio until late night. When we were driving back home, the Los Angeles night cityscapes inspired us to create something that would be perfect to listen to during the night drive around the city."
About Matisse & Sadko
​Matisse & Sadko are internationally acclaimed music producers and DJs Aleksandr and Yury Parkhomenko who are also brothers. Throughout their career, they have been massively shaping the genre of dance music and they have created numerous anthems that have left a huge impact on EDM lovers worldwide. They've teamed up with artists such as Steve Angello ('SLVR'), Tiesto ('Dawnbreaker'), Martin Garrix ('Break Through The Silence', 'Dragon', 'Together', 'Forever', 'Mistaken'). The brothers have released a number of charting singles and worked on remixes for industry leading artists like Afrojack and Galantis.
In 2013 Matisse & Sadko released their collaboration 'SVLR' with Steve Angello, followed by releases on SPINNIN' Records. 2015 saw a great success in the duo's career as they joined forces with Martin Garrix on the Break Through the Silence EP, which propelled the duo to new heights. The title track surpassed over 42M streams at the time. On the heels of this release, they teamed up with Martin Garrix again to create 'Together' which also amassed millions of plays.
In 2016 Matisse & Sadko launched their own label Monomark Music, and released several ​ tracks, including 'Machine Gun', 'Ya Amar' and 'Witchcraft'. In October 2017, they released their fourth collaboration with Martin Garrix, 'Forever', which became one of the biggest dance anthems of 2017. Since late 2017 the duo has been working closely with Martin Garrix's own label STMPD RCRDS, where they have so far released 18 tracks.
A definite highlight of the brothers' career is their collaboration with EDM legend Tiësto, 'Dawnbreaker' in 2018. In September 2018 Matisse & Sadko released their track 'Takeoff' on Musical Freedom (SPINNIN' sublabel).
2019 and 2020 turned out to be very productive for Matisse & Sadko as they signed an exclusive deal with STMPD RCRDS. This strong connection resulted in ten solid releases including another two collaborations with Martin Garrix ('Mistaken', 'Hold On') and 'Don't Tell Me' with over 23M Spotify streams as of now. The duo also co-produced the track 'Fire' for Ytram & Elderbrook.
2021 has become a year of productive multiversity for the brothers. Firstly, they've signed a deal with Warner Music to focus more on pop songs and put out the summer vibe single 'OK' featuring Lovespeake. Secondly, the duo have also presented their second project Shy Baboon with a focus on mainly House Music. So far they've released two singles under this moniker (incl. 'All We Got' feat. Maejor). In addition, Matisse & Sadko have returned to their own Monomark Music label with a classic Matisse & Sadko Progressive track titled 'Dawn' feat. Alex Aris. 2021 is not over yet and many interesting projects are ahead for the brothers including their forthcoming single with the new Tomorrowland Music label.
The duo have performed at major festivals worldwide, such as Tomorrowland, Ultra, and venues including Omnia Las Vegas, Ushuaïa Ibiza and many more.
There is no doubt that the future looks bright for the brothers, and their figures speak for themselves:
456+ million total plays on Spotify
​Martin Garrix & Matisse & Sadko – Together – 65+ million Spotify streams
​Martin Garrix & Matisse & Sadko – Forever – 62+ million Spotify streams
​Martin Garrix & Matisse & Sadko – Break Through The Silence – 43+ million Spotify streams
​Martin Garrix & Matisse & Sadko feat. Alex Aris - Mistaken - 40+ million Spotify streams
​Martin Garrix & Matisse & Sadko – Dragon – 24+ million Spotify streams
​Matisse & Sadko – Don't Tell Me – 23+ million Spotify streams
​Matisse & Sadko - Into You - 10+ million Spotify streams
https://www.instagram.com/matissesadko/
​https://www.facebook.com/MatisseSadko
​https://twitter.com/MatisseSadko
​https://soundcloud.com/MATISSESADKO
​https://www.youtube.com/c/matissesadkoofficial
About Timofey
​Timofey played jazz trumpet at college before moving to Belgium where he studied piano and electro-acoustic music at Conservatoire Royal de Mons. Inspired by UK garage, he began using software samplers to create his own sound, uploading tracks to Beatport. A talented sound designer, Timofey garnered huge attention for the incredible accuracy of his track reactions, notably Deadmau5's Ghosts N Stuff.
In 2010, Timofey became a touring DJ and began creating sound design templates while embarking on production work for EDM legend Dimitri Vegas and American rapper Gucci Mane. Several years later on a trip to Los Angeles, Timofey demoed his work to iconic French DJ/producer David Guetta. Within days he was invited to Guetta's studio to begin co-writing/producing his chart-topping Billboard album 7, including the hit single Don't Leave Me Alone and many more.
timofeyreznikov.com
​https://www.instagram.com/timofeymusic/
​https://www.facebook.com/timofeymusic
​https://sptfy.be/timofey
About Tomorrowland Music
​Tomorrowland has expanded the family with its own music label: Tomorrowland Music. Tomorrowland Music is a dedicated music division within Tomorrowland, collaborating closely with both artists and labels, supporting them in all their recording and release activities.
Tomorrowland Music has partnered with Virgin Distribution and Virgin Records. As part of the Universal Music Group, Virgin has been one of the industry leaders in music distribution and independent records labels for many years. Tomorrowland Music is delighted to be working closely with Virgin and looking forward to taking the label to a higher level together.
Stay tuned for a stellar line-up of renowned artists from all different levels who can't wait to release their music on Tomorrowland Music, encompassing a multitude of genres.
More information: https://www.tomorrowland-music.com
​Instagram: https://tomorrow.land/Music-IG
​Facebook: https://tomorrow.land/Music-FB
​Twitter: https://tomorrow.land/Music-Twitter
Jordy Van Overmeire PR Coordinator, Tomorrowland