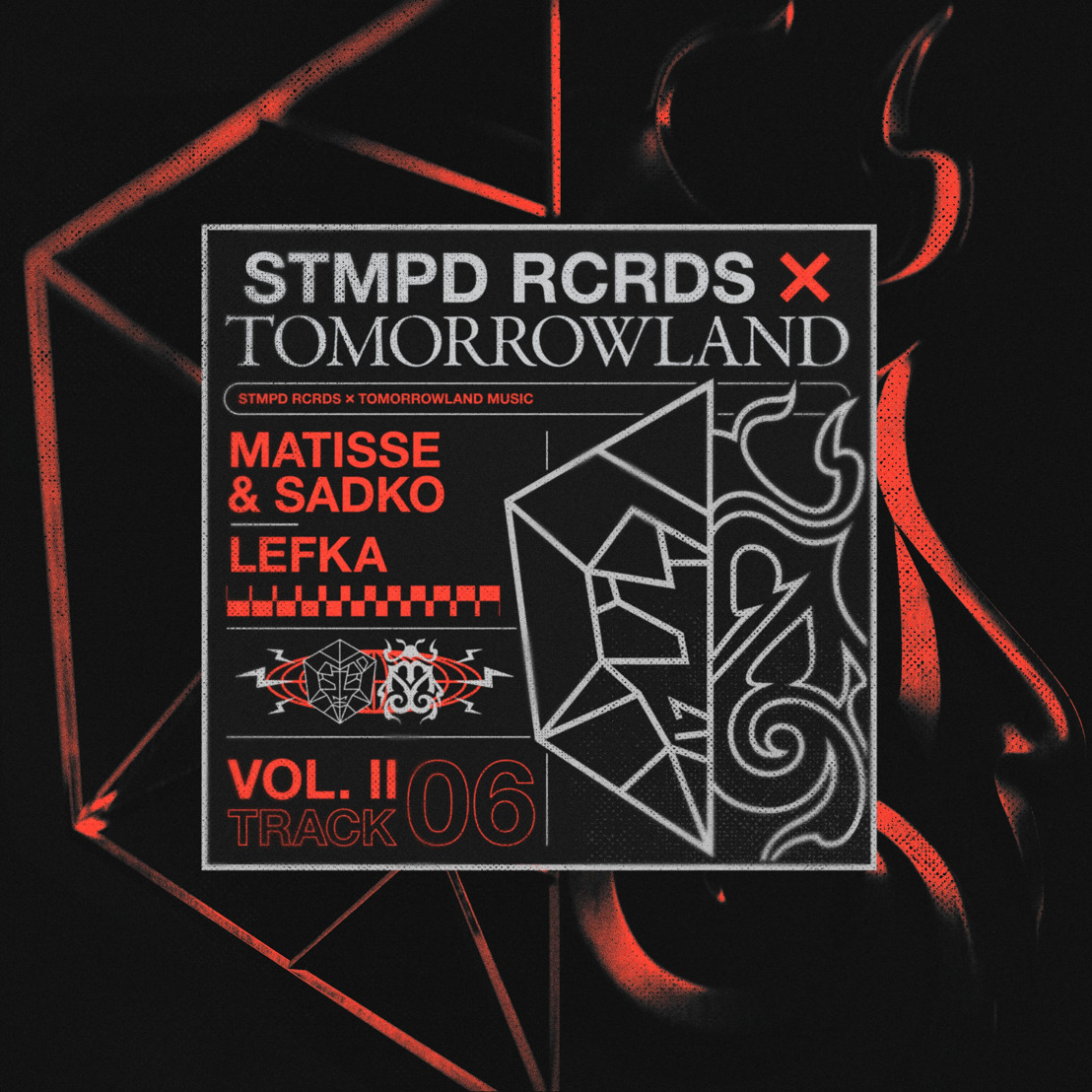 Matisse & Sadko outdo themselves with the glorious 'Lefka'
The anthemic closing track of the STMPD RCRDS x Tomorrowland Music EP
Friday, 21 July 2023 – Closing duties for this year's spectacular 6-track STMPD RCRDS x Tomorrowland Music collaborative EP are for Matisse & Sadko! The progressive house royalty have truly outdone themselves with this one, creating the anthemic and euphoric closing track 'Lefka', co-released through both imprints today! The last single to arrive from the unique partnership between STMPD RCRDS and Tomorrowland Music comes in the form of an uplifting and ecstatic masterpiece with blissful vocals and a delirious drop, fully embodying the duo's signature style of emotive and dreaming-progressive house music.
'Lefka' is out now via all platforms.
With a total of six releases, including 'P.R.O.G.2' by DubVision, 'Aspirin' by Julian Jordan, 'Hurricane' by label boss Martin Garrix, Sentinel and Bonn, 'Rewind' by Goodboys and 'Confessions' by Fancy Inc and Fredrik Ferrier and 'Lefka' by Matisse & Sadko, two of dance music's most esteemed record labels will be closing off bigger than ever by co-hosting the STMPD RCRDS x Tomorrowland Music stage at Tomorrowland Belgium on Saturday July 22.
Matisse & Sadko: "We are glad that 5 years after writing the first chords of the melody, we managed to achieve the desired result and we are more than happy to pay contribution to such a cool compilation. We hope our fans will enjoy 'Lefka'."
Matisse & Sadko have solidified their position as some of the most exciting and innovative producers in the electronic dance music scene, already returning to Tomorrowland's imprint for their third release after 'Relight My Love' and 'Feeling'.
About STMPD RCRDS
​In the ever-evolving world of electronic dance music, STMPD RCRDS stands out as one of the most innovative and boundary-pushing labels in the industry. Founded in 2016 by Martin Garrix and his management, the label has quickly established itself as a true household name in the dance music industry, releasing music from some of the most talented artists in the genre. With a clear vision of putting artists first, focusing on quality over quantity, and being open-minded and innovating, a small and nimble team quickly built the foundations of STMPD RCRDS as it stands today.
With its commitment to supporting new artists, pushing boundaries of sound and production, and shaping the sound of modern dance music, STMPD RCRDS is set to continue its reign as one of the most innovative and influential labels in the industry.
About Tomorrowland Music
​Tomorrowland has expanded the family with its own music label: Tomorrowland Music. Tomorrowland Music is a dedicated music division within Tomorrowland, collaborating closely with both artists and labels, supporting them in all their recording and release activities.
Tomorrowland Music has partnered with Virgin Distribution and Virgin Records. As part of the Universal Music Group, Virgin has been one of the industry leaders in music distribution and independent records labels for many years. Tomorrowland Music is delighted to be working closely with Virgin and looking forward to taking the label to a higher level together.
Stay tuned for a stellar line-up of renowned artists from all different levels who can't wait to release their music on Tomorrowland Music, encompassing a multitude of genres.
More information: https://www.tomorrowland-music.com
​Instagram: https://tomorrow.land/Music-IG
​Facebook: https://tomorrow.land/Music-FB
​Twitter: https://tomorrow.land/Music-Twitter
Jordy Van Overmeire PR Coordinator, Tomorrowland