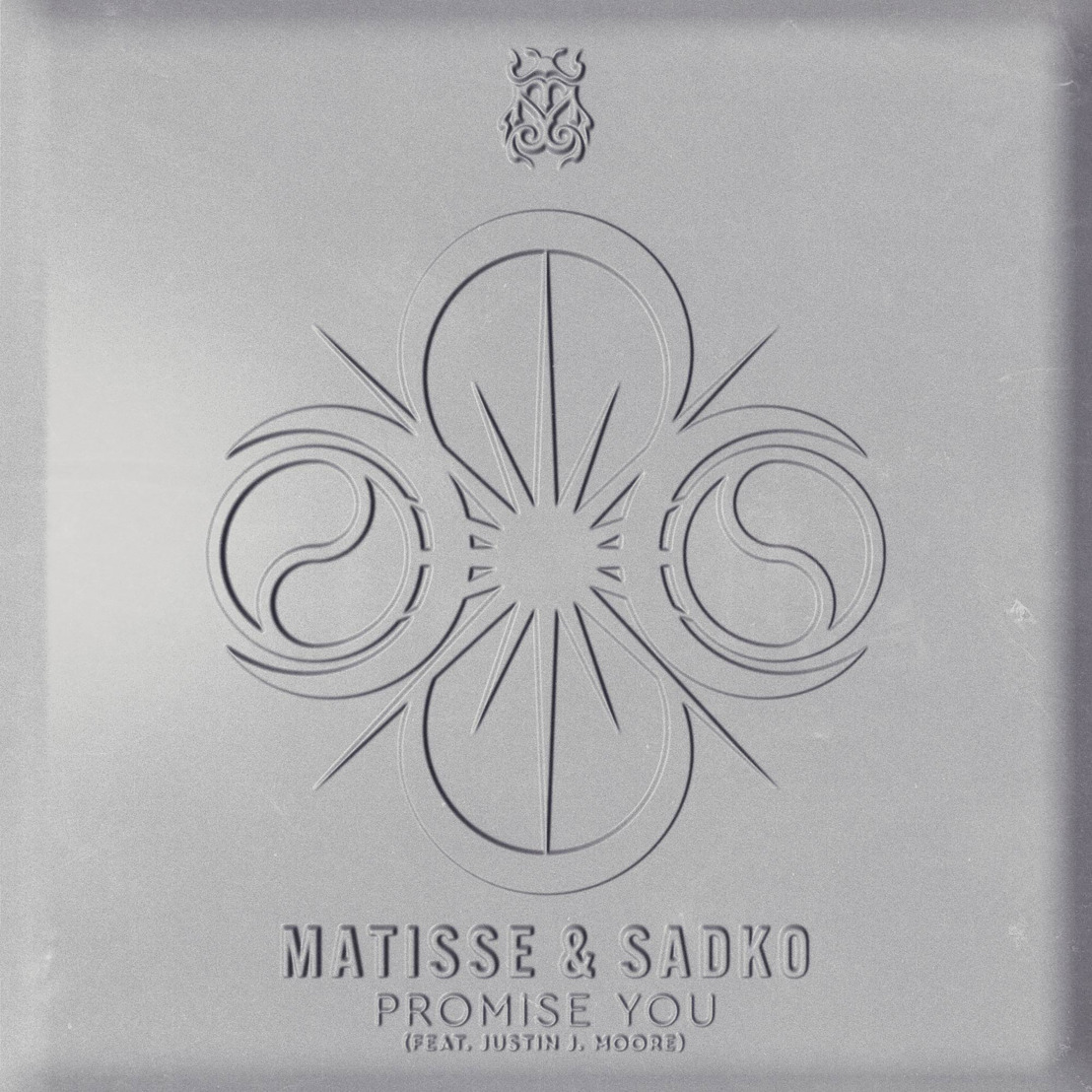 Matisse & Sadko return to Tomorrowland Music with the long-awaited 'Promise You'
Another euphoric masterpiece with blissful vocals and a delirious drop
Friday, 8 September 2023 – Progressive house royalty Matisse & Sadko are revealing their new long-awaited anthem 'Promise You', released on Tomorrowland Music today! Teaming up with Canadian vocalist Justin J. Moore, the brothers have created yet another euphoric and uplifting masterpiece, a dreaming-progressive house gem with blissful vocals, a stunning melody and a delirious drop. In true Matisse & Sadko fashion, 'Promise You' fully embodies the duo's signature style of emotive yet ecstatic and hard-hitting progressive house music.
'Promise You' is out now via all platforms.
Matisse & Sadko have solidified their position as some of the most exciting and innovative producers in the electronic dance music scene, already returning to Tomorrowland's imprint for their fourth release after 'Relight My Love', 'Feeling' and 'Lefka'. After being their most requested ID and playing it out for nearly two years, including during their performances at Tomorrowland in 2022 and 2023, 'Promise You' is now finally out for the world to enjoy!
Matisse & Sadko: "This is the kind of a track which conveys the full spectrum of our emotions to the world. It's a very important track for us and we hope our fans are as happy as we are, because we constantly read the comments and we see it was a really anticipated one."
About Matisse & Sadko
​Matisse & Sadko are internationally acclaimed music producers and DJs Aleksandr and Yury Parkhomenko who are also brothers. Throughout their career, they have been massively shaping the genre of dance music and they have created numerous anthems that have left a huge impact on EDM lovers worldwide. They've teamed up with artists such as Steve Angello ('SLVR'), Tiesto ('Dawnbreaker'), Martin Garrix ('Break Through The Silence', 'Dragon', 'Together', 'Forever', 'Mistaken'). The brothers have released a number of charting singles and worked on remixes for industry leading artists like Afrojack and Galantis.
In 2013 Matisse & Sadko released their collaboration 'SVLR' with Steve Angello, followed by releases on SPINNIN' Records. 2015 saw a great success in the duo's career as they joined forces with Martin Garrix on the Break Through the Silence EP, which propelled the duo to new heights. The title track surpassed over 42M streams at the time. On the heels of this release, they teamed up with Martin Garrix again to create 'Together' which also amassed millions of plays.
In 2016 Matisse & Sadko launched their own label Monomark Music, and released several ​ tracks, including 'Machine Gun', 'Ya Amar' and 'Witchcraft'. In October 2017, they released their fourth collaboration with Martin Garrix, 'Forever', which became one of the biggest dance anthems of 2017. Since late 2017 the duo has been working closely with Martin Garrix's own label STMPD RCRDS, where they have so far released 18 tracks.
A definite highlight of the brothers' career is their collaboration with EDM legend Tiësto, 'Dawnbreaker' in 2018. In September 2018 Matisse & Sadko released their track 'Takeoff' on Musical Freedom (SPINNIN' sublabel).
2019 and 2020 turned out to be very productive for Matisse & Sadko as they signed an exclusive deal with STMPD RCRDS. This strong connection resulted in ten solid releases including another two collaborations with Martin Garrix ('Mistaken', 'Hold On') and 'Don't Tell Me' with over 23M Spotify streams as of now. The duo also co-produced the track 'Fire' for Ytram & Elderbrook.
2021 has become a year of productive multiversity for the brothers. Firstly, they've signed a deal with Warner Music to focus more on pop songs and put out the summer vibe single 'OK' featuring Lovespeake. Secondly, the duo have also presented their second project Shy Baboon with a focus on mainly House Music. So far they've released two singles under this moniker (incl. 'All We Got' feat. Maejor). In addition, Matisse & Sadko have returned to their own Monomark Music label with a classic Matisse & Sadko Progressive track titled 'Dawn' feat. Alex Aris. Matisse & Sadko started working closely with Tomorrowland Music. The first result of such a collaboration was the single 'Relight My Love'. At the end of the year another collaboration with Martin Garrix 'Won't Let You Go' saw the light.
2022 witnessed a few new releases, including the 8th collaboration with Martin Garrix Good Morning' and the second single with Tomorrowland Music 'Feeling'. This year's special highlight is Matisse & Sadko's performance at Tomorrowland's Mainstage.
https://www.instagram.com/matissesadko/
​https://www.facebook.com/MatisseSadko
​https://twitter.com/MatisseSadko
​https://soundcloud.com/MATISSESADKO
​https://www.youtube.com/c/matissesadkoofficial
About Tomorrowland Music
​Tomorrowland has expanded the family with its own music label: Tomorrowland Music. Tomorrowland Music is a dedicated music division within Tomorrowland, collaborating closely with both artists and labels, supporting them in all their recording and release activities.
Tomorrowland Music has partnered with Virgin Distribution and Virgin Records. As part of the Universal Music Group, Virgin has been one of the industry leaders in music distribution and independent records labels for many years. Tomorrowland Music is delighted to be working closely with Virgin and looking forward to taking the label to a higher level together.
Stay tuned for a stellar line-up of renowned artists from all different levels who can't wait to release their music on Tomorrowland Music, encompassing a multitude of genres.
More information: https://www.tomorrowland-music.com
​Instagram: https://tomorrow.land/Music-IG
​Facebook: https://tomorrow.land/Music-FB
​Twitter: https://tomorrow.land/Music-Twitter
Jordy Van Overmeire PR Coordinator, Tomorrowland