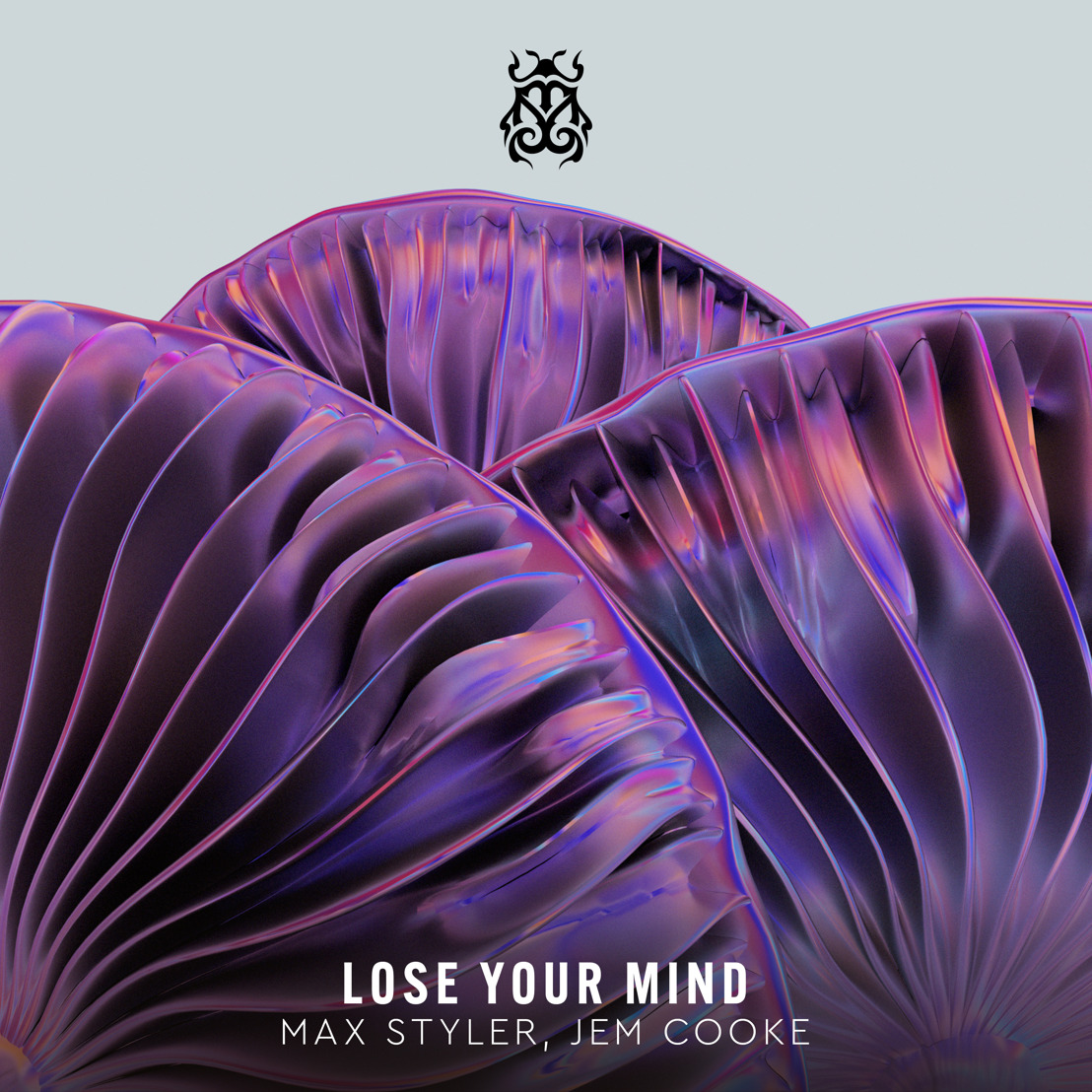 Max Styler reveals his captivating tune 'Lose Your Mind'
An energizing dance anthem with restless energy
Friday, 23 June 2023 – Rising American DJ & producer Max Styler is revealing his brand-new captivating tune 'Lose Your Mind', released on Tomorrowland Music today! Coming off the back of his Spring 'North American Tour' across 30 cities in the USA and Canada and following a mammoth release on John Summit's label that catapulted to Beatport's coveted #1 spot, Max Styler has now teamed up with UK singer/songwriter Jem Cooke, most known for her stunning vocals and co-write on CamelPhat's & Cristoph's 'Breathe'. The dynamic producer continues to experiment and evolve with each new release, now delivering an energizing dance anthem with a robust bassline, hazy synths, magnetic vocals and restless energy that combine into a well-executed dancefloor cut. Continuing to make waves around the world, 'Lose Your Mind' showcases what exciting things are to come from Max Styler!
'Lose Your Mind' is out now via all platforms.
Jem Cooke: "'Lose Your Mind' was written over a Zoom session with producers Jack & Coke and Max. I really wanted to tap into that feeling where you're trying to give somebody you love permission to completely lose control and surrender to their surroundings. To feel how they're feeling and let go of all worries because you know that you're both in a safe space and it's okay to totally let go and feel everything they're feeling in that specific moment and getting totally lost in the music."
About Max Styler
​Max Styler is an accomplished house music producer who at the age of 27 has amassed a decade-long body of work that rivals most producers' entire careers.
Styler has unleashed a barrage of music to start 2023 dropping his high energy 2-track EP "Wanna Dance" on John Summits Off The Grid Records that EP raced to the top of the charts on Beatport taking the #1 overall spot in its first weekend. Styler has a storm of new music queued up for release in 2023 with a highly anticipated EP dropping on Repopulate Mars and massive collaborations & singles to follow.
Max Styler just announced his Spring "North American Tour" where he will be bringing his unique sound to the masses in over 30 cities across USA & Canada.
https://www.instagram.com/maxstyler/
​https://twitter.com/maxstylermusic
​https://www.facebook.com/MaxStylerOfficial/
​https://soundcloud.com/maxstyler
About Jem Cooke
​UK dance artist Jem Cooke hails from London and is a singer/songwriter probably most known to date for her stunning vocals/cowritten single with Camelphat + Cristoph, "Breathe". Jem has a prolific track record of hit releases under her own artist name and is also a writer for other artists.
Having come from a musical family background, dance has become Jem's natural home, and her blend of inspirational lyrics and huge live vocal range have led to a prolific release schedule across deep house, techno, drum+bass, chill and melodic house, with recent cowritten singles including Camelphat "Silenced" and "Rabbit Hole", Ferreck Dawn ("Back Tomorrow"), Somma "Rush", Delta Heavy "Heaven", Phantoms "Lay It All On Me" & "Only You", Tobtok "My Carousel", Gorgon City ("Dreams"), Sevenn "HeartSpace" + Jax Jones ("Crystallise").
Jem loves performing live and is looking forward to getting back out on stage in the coming year with a solo performance at Glastonbury. She is currently writing for new projects set for upcoming release this year, including her own album project, and songs with Hayden James, Showtek, Majestic, DubVision + LP Giobbi.
https://www.instagram.com/jemcooke/
​https://soundcloud.com/jemcooke
About Tomorrowland Music
​Tomorrowland has expanded the family with its own music label: Tomorrowland Music. Tomorrowland Music is a dedicated music division within Tomorrowland, collaborating closely with both artists and labels, supporting them in all their recording and release activities.
Tomorrowland Music has partnered with Virgin Distribution and Virgin Records. As part of the Universal Music Group, Virgin has been one of the industry leaders in music distribution and independent records labels for many years. Tomorrowland Music is delighted to be working closely with Virgin and looking forward to taking the label to a higher level together.
Stay tuned for a stellar line-up of renowned artists from all different levels who can't wait to release their music on Tomorrowland Music, encompassing a multitude of genres.
More information: https://www.tomorrowland-music.com
​Instagram: https://tomorrow.land/Music-IG
​Facebook: https://tomorrow.land/Music-FB
​Twitter: https://tomorrow.land/Music-Twitter
Jordy Van Overmeire PR Coordinator, Tomorrowland