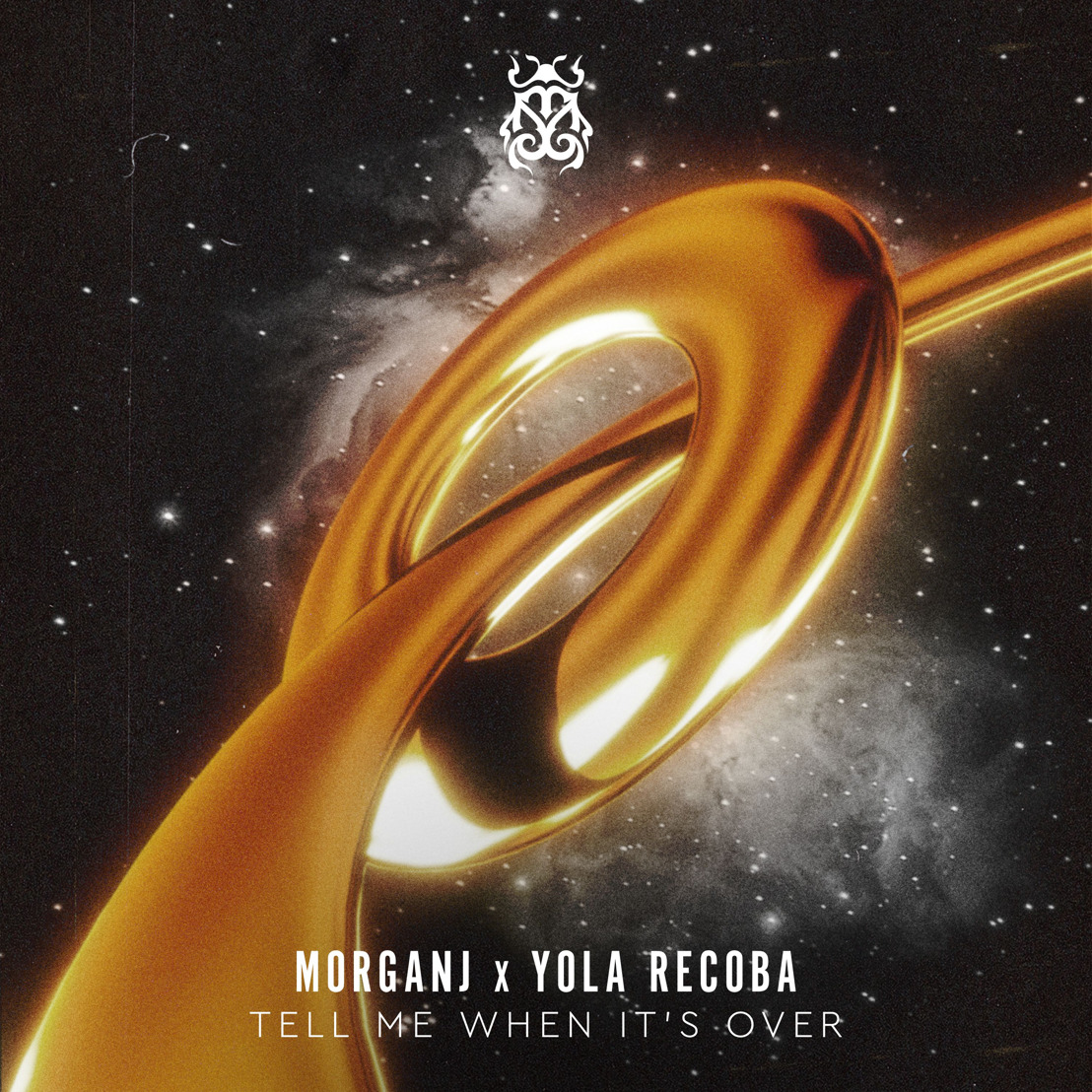 MorganJ and Yola Recoba release house weapon 'Tell Me When It's Over'
Combining the talents of two vibrant artists into one blissful output
Friday, 22 April 2022 – In a collaborative triumph, Italian DJ and producer MorganJ has joined forces with UK DJ, production and songwriting duo Yola Recoba for their brand-new single 'Tell Me When It's Over', released through Tomorrowland Music today! Combining an insistent driving beat and mesmerizing melodies with an emotional vocal, 'Tell Me When It's Over' gives listeners that delirious and intoxicating feeling throughout the entire run, demonstrating both artists' ear for a solid house production. 'Tell Me When It's Over' effortlessly combines the talents of two vibrant, diverse artists into one blissful output.
'Tell Me When It's Over' is out now via all platforms.
MorganJ: "I received the topline by Yola Recoba when I had just finished listening to the new album 'Dawn FM' by The Weeknd. I was 100% inspired by the '80ies electronic sounds, so I decided to produce 90% of the track with only my analog synthesizer."
Yola Recoba: "The song is inspired by not being able to let go of someone in a relationship. Even when you know it has run its course, sometimes the hardest thing to know is when it's actually over."
About MorganJ
​MorganJ is an Italian born and raised producer and DJ. His career starts at a very young age, producing Minimal Techno music, which instantly reached top 10 positions in that specific field. In 2014 he began to tour among Europe, Australia and Asia, being able to reach almost the entire globe with the originality of his electronic music. He collaborated with huge artists such as Oliver Heldens, Will Sparks, Damien N-Drix, Merk & Kremont, Cat Dealers, Voost, Corey James...and many more. In 2021 he has been elected #30 producer in the world from 1001 Tracklists. Nowadays it's pretty easy to recognize his distinctive musical style and imprint, by now present in each of the best electronic music labels.
https://www.facebook.com/morganjofficial
​https://twitter.com/morganj_italy
​https://www.instagram.com/morganjmusic/
​https://soundcloud.com/morganjofficial
About Yola Recoba
​YOLA RECOBA consist of DJ, songwriter & production duo James Tadgell & Jon Clare. The London based duo have collaborated with Calvin Harris and Jonas Blue whilst also scoring two Top 20 singles – including one for co-writing on Jax Jones and Jess Glynne's 'One Touch' and previously under the name of All About She with the 2015 'Higher', which also saw them touring across Europe and producing official remixes for the likes of Ellie Goulding, Clean Bandit, Jess Glynne, Tinie Tempah, DVBBS & Borgeous & more.
2020 saw Yola Recoba release their re-make of Chris Isaak's 1989 'Wicked Game' via Ministry of Sound accumulating over 10millon streams & receiving key plays on the UK's Radio 1 from Mistajam, Annie Mac & Scott Mills. In 2021 the duo collaborated with Portuguese DJ Tom Enzy with 'In Your Bed' via Soave Records.
https://www.instagram.com/yolarecoba/
​https://soundcloud.com/yolarecoba
​https://www.facebook.com/YolaRecoba
About Tomorrowland Music
​Tomorrowland has expanded the family with its own music label: Tomorrowland Music. Tomorrowland Music is a dedicated music division within Tomorrowland, collaborating closely with both artists and labels, supporting them in all their recording and release activities.
Tomorrowland Music has partnered with Virgin Distribution and Virgin Records. As part of the Universal Music Group, Virgin has been one of the industry leaders in music distribution and independent records labels for many years. Tomorrowland Music is delighted to be working closely with Virgin and looking forward to taking the label to a higher level together.
Stay tuned for a stellar line-up of renowned artists from all different levels who can't wait to release their music on Tomorrowland Music, encompassing a multitude of genres.
More information: https://www.tomorrowland-music.com
​Instagram: https://tomorrow.land/Music-IG
​Facebook: https://tomorrow.land/Music-FB
​Twitter: https://tomorrow.land/Music-Twitter
Jordy Van Overmeire PR Coordinator, Tomorrowland