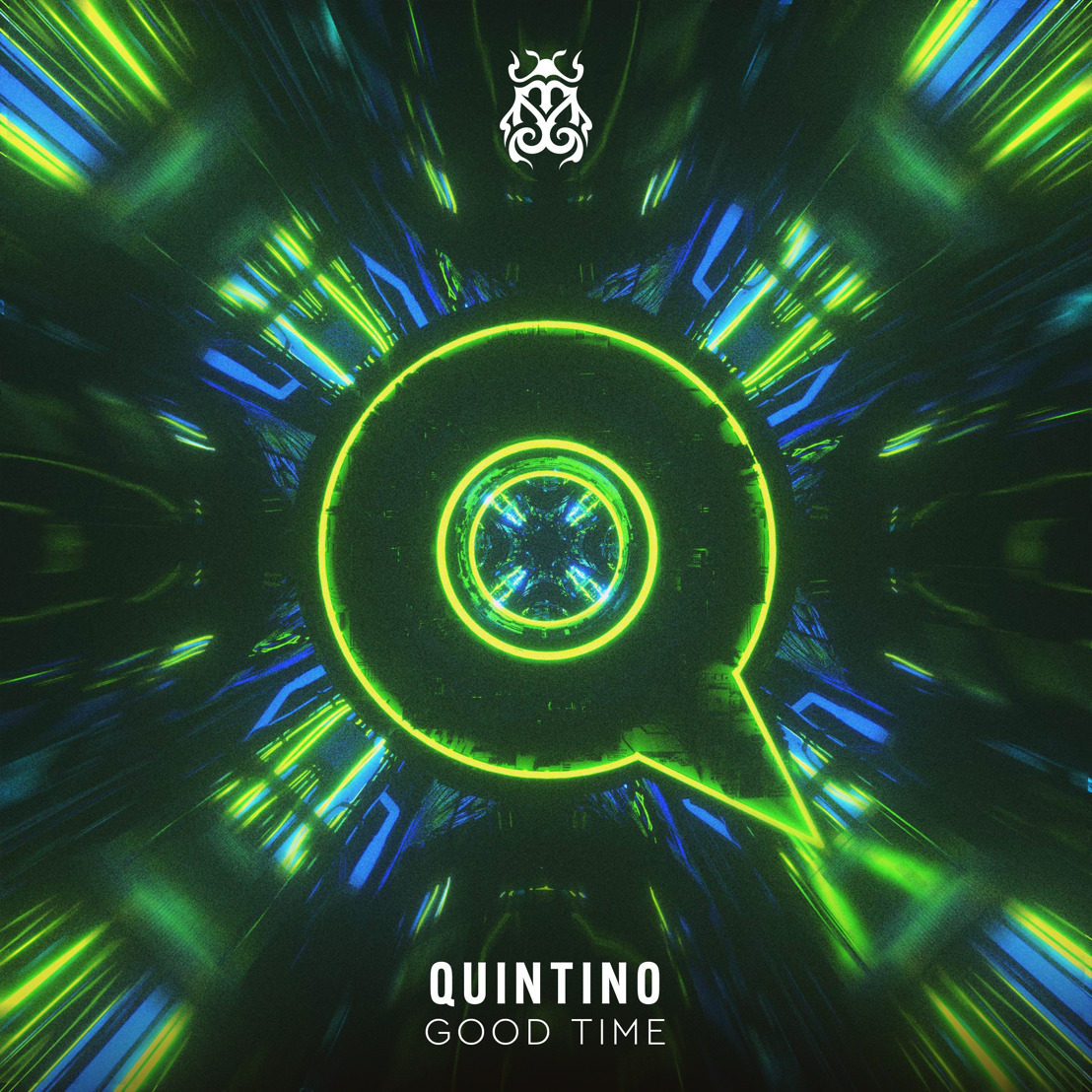 Quintino reveals his massive dance smash 'Good Time'
A timeless anthem sure to create absolute mayhem on the dance floor
Friday, 28 July 2023 – Dutch dance music phenomenon Quintino is revealing his massive dance smash 'Good Time', released on Tomorrowland Music today! Making waves for over ten years already and having cemented a place on the list of the most reliable producers in the game for cranking out festival & club bangers, Quintino has created another timeless anthem with a mind-blowing hook, sure to create absolute mayhem on the dancefloor. 'Good Time', which is Quintino's second release on Tomorrowland's imprint following 'In My Head' in 2021, lands right after his acclaimed performance at the iconic Belgian festival.
'Good Time' is out now via all platforms.
Quintino: "It's finally time for a new release on Tomorrowland Music. 'Good Time' has been going off in my sets! I'm so hyped to play this song during my upcoming shows. Let's go!"
About Quintino
​Highly talented Dutch DJ and producer Quintino is one of the leading forces in the global dance music scene today. With an established reputation for his live performances, Quintino continues to be a staple on the main stage working alongside legendary names such as Tiësto, Dimitri Vegas & Like Mike, Steve Aoki, Afrojack, Nervo, Alok and Hardwell.
Mastering the fundamentals as a DJ in the Dutch club scene, the young DJ started making big steps in 2011 when he released 'Epic' with Sandro Silva which became platinum and one of the most played club tracks of the year. In recent years Quintino has had major club hits like 'Freak' (150m streams) and 'I Just Can't' (100m streams) with fellow Dutchman R3hab. Quintino has also previously collaborated with Steve Aoki too on their club hit 'Mayhem' which surpassed 65 million streams.
Continuing his star-studded lineup of collabs, Quintino and Dimitri Vegas & Like Mike have presented four tracks to the world including their huge remix of Regard's hit 'Ride It'. The future looks bright for both Dimitri Vegas & Like Mike and Quintino who have been teasing new ID's all summer of 2022.
Spotlighted on his 2019 Bright Lights album, Quintino's collaboration with Alok titled 'Party Never Ends' caused quite a stir in the dance world now sitting at 41 million streams on Spotify as well. And together with his longtime friend Hardwell, the pair have released a number of tracks together over the past years and with the return of Hardwell to the mainstage a new collaboration is already on its way coming soon.
Over the past years Quintino has shaped his big room progressive sound to be at the forefront of electronic dance music. Known for his big sing along vocals and skills on stage, Quintino continues to prove why he is remained in the top tier and will be for years to come.
"I want to take things further, whether it's the music merchandising or highly produced shows" Quintino emphasizes. "My performance has become so much more than I started out with. I'm in the big league now and want to present myself as the creative artist that I am". Set to hit the mainstages of Tomorrowland, Neversea, World Club Dome, Parookaville, Medusa and many more in the summer of 2022 Quintino is ready to get at it.
https://www.instagram.com/quintino/
​https://www.facebook.com/DJQUINTINO/
​https://soundcloud.com/quintino
​https://twitter.com/QUINTINOO
About Tomorrowland Music
​Tomorrowland has expanded the family with its own music label: Tomorrowland Music. Tomorrowland Music is a dedicated music division within Tomorrowland, collaborating closely with both artists and labels, supporting them in all their recording and release activities.
Tomorrowland Music has partnered with Virgin Distribution and Virgin Records. As part of the Universal Music Group, Virgin has been one of the industry leaders in music distribution and independent records labels for many years. Tomorrowland Music is delighted to be working closely with Virgin and looking forward to taking the label to a higher level together.
Stay tuned for a stellar line-up of renowned artists from all different levels who can't wait to release their music on Tomorrowland Music, encompassing a multitude of genres.
More information: https://www.tomorrowland-music.com
​Instagram: https://tomorrow.land/Music-IG
​Facebook: https://tomorrow.land/Music-FB
​Twitter: https://tomorrow.land/Music-Twitter
Jordy Van Overmeire PR Coordinator, Tomorrowland