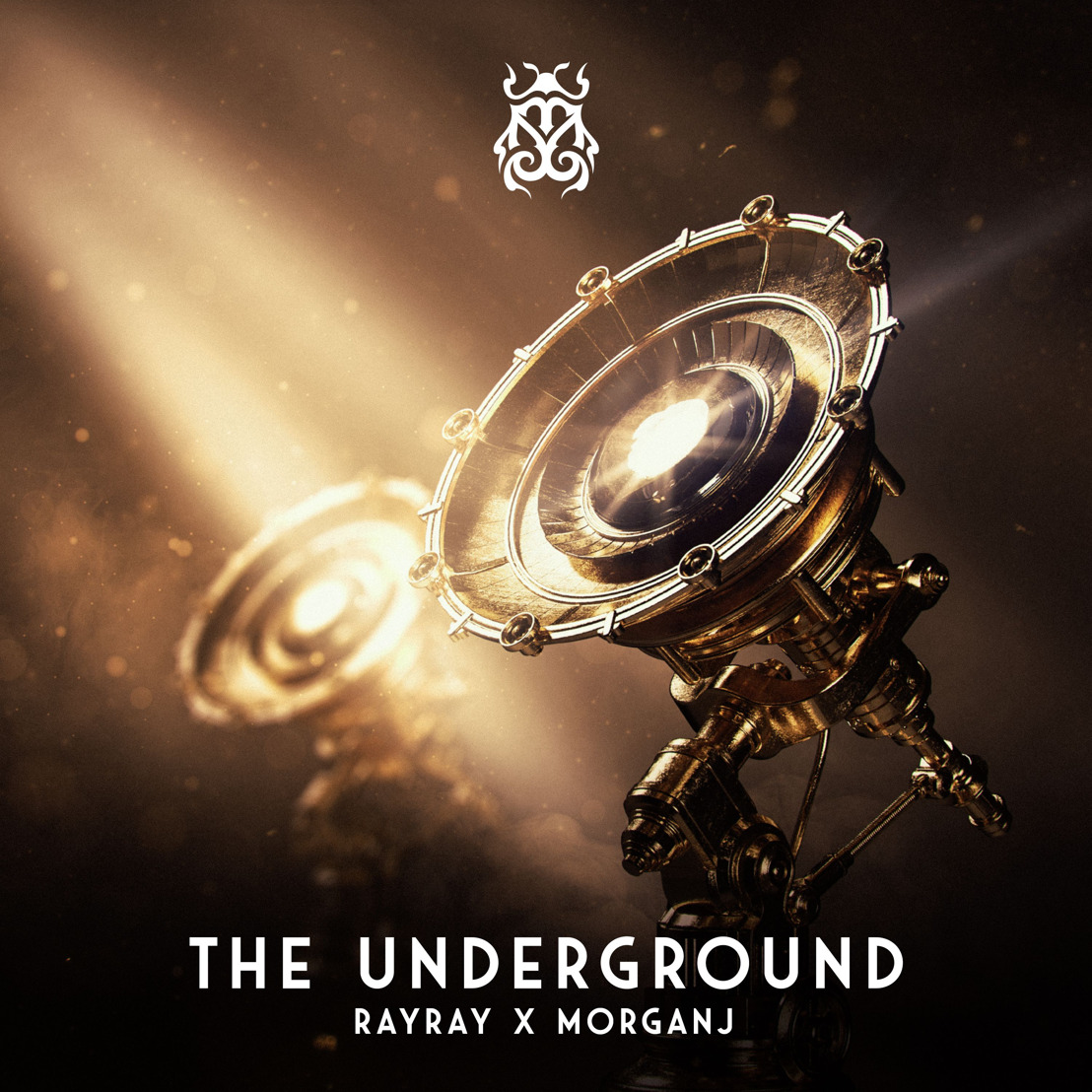 RayRay and MorganJ join forces on banging new track 'The Underground
Combining the talents of two vibrant artists into one blissful output
Friday, 8 July 2022 – In a collaborative triumph, Taiwan's fast-rising DJ & producer RayRay has joined forces with Italian DJ and producer MorganJ for their brand-new single 'The Underground', released through Tomorrowland Music today! 'The Underground' wastes no time in getting down to business with an insistent driving beat hammering away under RayRay's delirious vocal tones – another hefty new slice of full-throttle dance music. The infectious tune is the perfect mixture of a booming bass and vibrant production elements, just in time for the sizzling summer days.
'The Underground' is out now via all platforms.
'The Underground' is the first of a collection of upcoming festival releases by Tomorrowland Music under this year's festival theme 'The Reflection of Love', celebrating the return of Tomorrowland after three years by gathering some of the biggest artists in electronic music on Tomorrowland's record imprint.
RayRay: "I'm a big fan of MorganJ's sound and music talent! He reached out to me for a collaboration. We started this project early this year, and we finished it by sending stems and vocals back & forth via internet. It's a combination of MorganJ's unique icy signature sound and my vocals. I had so much fun when making this song! MorganJ inspired me so much and he was willing to let my creativity flow freely. Just be yourself, be real and show everyone that you genuinely have the passion and the love for what you are doing! Music is no gender, so you can really create something meaningful and inspiring. No matter if you are male or female."
MorganJ: "I was inspired by the famous track 'Straight Outta Compton', so I decided to make something really underground with an old school electronic sound influence. After the first demo, I showed the tune to RayRay, because I was pretty sure that the track could reach the next level with her vocals."
Taiwan's finest musical export RayRay – renowned for her vocals and unstoppable energy on stage – has made her debut at Tomorrowland in 2018 and will finally return to the Holy Grounds on Friday July 22, performing at the Rose Garden stage during the second festival weekend. RayRay: "This will be my third time playing at Tomorrowland with my label Barong Family. I'm very excited about meeting my friends and fans again, preparing a brand-new set, showing the crowd all my new music, and celebrating with everyone that we finally can be together and enjoy the best music experience."
About RayRay
​Undoubtedly one of the hottest rising DJs in the world. RayRay has landed loudly and exploded onto the international dance scene the past few years. With gigs at major festivals like Glastonbury, ADE, Tomorrowland, Sonar and Arcadia and her purple hair as her signature look. RayRay cemented her status in the scene as a Red Bull Thre3style competition winner and through a series of studio sessions with artists such as Skrillex, Yellow Claw, Steve Aoki and Atmozfears. All the while, honing and training her vocals with voice professionals.
​
​RayRay signed with Supermodified Agency in 2016 and was named on Beatport's HOT 100 Future Bass/Trap Top 10 List. ​ Her work ethic and signature sound caught the ears of Yellow Claw, who brought her on tour in 2019 and quickly signed her to a management deal and to the Barong Family where she released three EPs: 'Purple Alien' and 'Alien Invasion' and 2021's Brand New EP "Alien Mutation". RayRay's new home on the Dutch imprint has gotten her name on feverish demand and today she's touring her signature sound all over the globe, creating seismic experiences for her newfound fans. With releases on Spinnin' Records, Protocol Recordings, Dim Mak. As well as releases on Tiësto's label Musical Freedom to follow.
Despite the pandemic, 2020 and 2021 didn't slow her down one bit. With the dance scene at a standstill, RayRay started her live streaming channel on Twitch in early 2020 and within a year became the top Twitch 'Live Music' Streamer according to IMS Business report. During the same period landing a residency on Tiesto's Musical Freedom Sirius XM Radio show. ​ With a top 3 placing in the Best of China award from DJ Mag UK this year, she finished a 2 week China Tour earlier this year and is currently on Tour in the US with Yellow Claw. 2021 also as seen her release EPs 'Lasergun' with Yellowclaw, 'Pump it up' with Moksi and 'Wherearemyfriends' with Sihk. Needless to say, RayRay's spaceship is rocketing across the stars and doesn't seem to slow down anytime soon.
www.rayrayofficial.com
​www.youtube.com/DJRayRay
​www.soundcloud.com/djrayray
​www.instagram.com/djrayraytaiwan
​www.twitter.com/DJRayRay_Taiwan
About MorganJ
​MorganJ is an Italian born and raised producer and DJ. His career starts at a very young age, producing Minimal Techno music, which instantly reached top 10 positions in that specific field. In 2014 he began to tour among Europe, Australia and Asia, being able to reach almost the entire globe with the originality of his electronic music. He collaborated with huge artists such as Oliver Heldens, Will Sparks, Damien N-Drix, Merk & Kremont, Cat Dealers, Voost, Corey James...and many more. In 2021 he has been elected #30 producer in the world from 1001 Tracklists. Nowadays it's pretty easy to recognize his distinctive musical style and imprint, by now present in each of the best electronic music labels.
https://www.facebook.com/morganjofficial
​https://twitter.com/morganj_italy
​https://www.instagram.com/morganjmusic/
​https://soundcloud.com/morganjofficial
About Tomorrowland Music
​Tomorrowland has expanded the family with its own music label: Tomorrowland Music. Tomorrowland Music is a dedicated music division within Tomorrowland, collaborating closely with both artists and labels, supporting them in all their recording and release activities.
Tomorrowland Music has partnered with Virgin Distribution and Virgin Records. As part of the Universal Music Group, Virgin has been one of the industry leaders in music distribution and independent records labels for many years. Tomorrowland Music is delighted to be working closely with Virgin and looking forward to taking the label to a higher level together.
Stay tuned for a stellar line-up of renowned artists from all different levels who can't wait to release their music on Tomorrowland Music, encompassing a multitude of genres.
More information: https://www.tomorrowland-music.com
​Instagram: https://tomorrow.land/Music-IG
​Facebook: https://tomorrow.land/Music-FB
​Twitter: https://tomorrow.land/Music-Twitter
Jordy Van Overmeire PR Coordinator, Tomorrowland