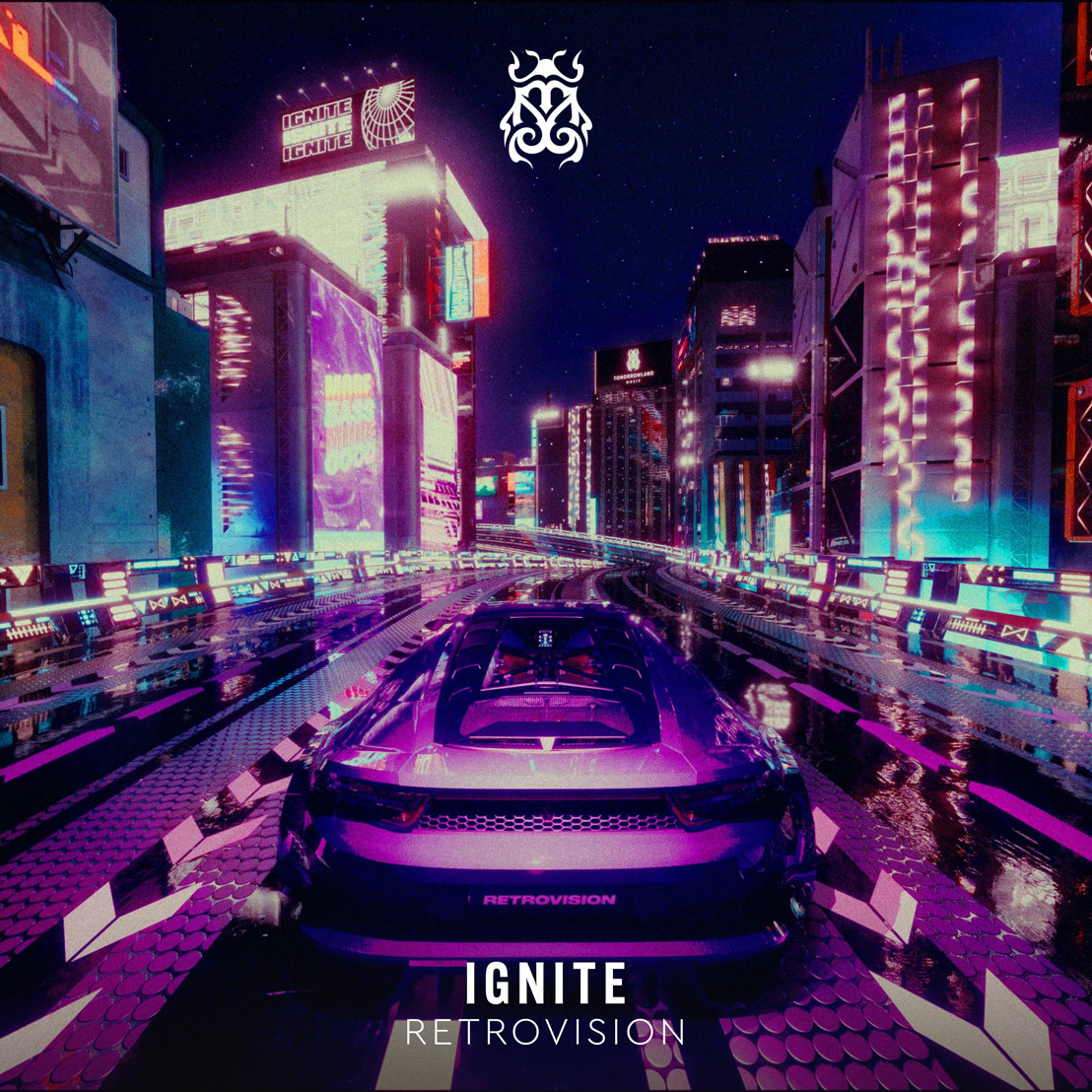 RetroVision curates irresistible future house grooves on 'Ignite'
As fitting for the festival stage as it is for the club dancefloor
Friday, 3 March 2023 – French house music star RetroVision is curating irresistible future house grooves on his new single 'Ignite', released through Tomorrowland Music today! Combining distorted melodies and rumbling basslines with infectious vocals, 'Ignite' quickly gets into action before the drop explodes into a massive sequence of synth stabs, plucks and warm chords, all signature elements of RetroVision's infamous sonic style. A short-yet-sweet DJ weapon, 'Ignite' brings together the French tastemaker's best qualities for an effective and catchy house result, as fitting for the festival stage as it is for the club dancefloor.
'Ignite' is out now via all platforms.
About RetroVision
​Leading the next generation of French DJ/producers, RetroVision has been dominating DJ sets worldwide for the past few years with his singles 'Get Down', 'We Like To Party', 'House Beat', 'Everybody Goes Like That' and 'All Night Long', his massive collab with Jonas Blue. The young French house producer, who comes from a small town near Marseille in the South of France, started making a name for himself online a few years ago by teasing some of his releases through Soundcloud and YouTube. The DJ community started embracing him soon after, especially after releasing tracks likes 'Waves' and 'Nobody Else' on Don Diablo's HEXAGON imprint in 2017.
It wasn't until he dropped his single 'Get Down' on Tiësto's Musical Freedom label that he got his big breakthrough though. 'Get Down' became one of the most played records of 2018 according to 1001Tracklists. Ever since, he's dropped a lot of big records on labels like HEXAGON, Musical Freedom, Spinnin' Records and STMPD. In 2019, he collaborated with Jonas Blue on their hit single 'All Night Long', which has racked up over 30 million streams and ended up being a Billboard Dance #1 record. RetroVision proved once more that he's one of the producers DJs look at for weapons in their sets, ranking 6th overall in the Top 101 Producers list of 2020 by 1001Tracklists with only David Guetta, Tiësto, Armin van Buuren, Oliver Heldens and MEDUZA ahead of him
Besides his own originals, RetroVision is also a prolific remixer. He's put his magic touch, or 'vision' as he likes to say himself, on records by Jonas Blue, Alan Walker, Topic, R3HAB, Timmy Trumpet, Galantis and Krewella, to name but a few.
He's also one to watch in the live arena with high energy performances, having rocked festivals like Tomorrowland, 5TARDIUM, World Club Dome, Knock Knock and New Horizons as well as delivering smashing shows at clubs around the world.
In 2022, RetroVision unleashed hot collabs with Mike Williams, Lucas & Steve and Jay Hardway, while also dropping his massive solo single 'Feel It'. He also launched his 'MORE BASS MORE GOOD' brand, hosting its first event during Amsterdam Dance Event. 2023 is set to become a big year for the young Frenchman, whose tour schedule sees him flying all over Europe and Asia, while his release schedule sees him dropping new music on labels like HEXAGON, Monstercat, Spinnin' Records and Tomorrowland Music.
https://www.instagram.com/retrovision/
​https://twitter.com/RetroVisionFR
​https://soundcloud.com/retro_vision
​https://www.facebook.com/retrovisionmusic/
About Tomorrowland Music
​Tomorrowland has expanded the family with its own music label: Tomorrowland Music. Tomorrowland Music is a dedicated music division within Tomorrowland, collaborating closely with both artists and labels, supporting them in all their recording and release activities.
Tomorrowland Music has partnered with Virgin Distribution and Virgin Records. As part of the Universal Music Group, Virgin has been one of the industry leaders in music distribution and independent records labels for many years. Tomorrowland Music is delighted to be working closely with Virgin and looking forward to taking the label to a higher level together.
Stay tuned for a stellar line-up of renowned artists from all different levels who can't wait to release their music on Tomorrowland Music, encompassing a multitude of genres.
More information: https://www.tomorrowland-music.com
​Instagram: https://tomorrow.land/Music-IG
​Facebook: https://tomorrow.land/Music-FB
​Twitter: https://tomorrow.land/Music-Twitter
Jordy Van Overmeire PR Coordinator, Tomorrowland