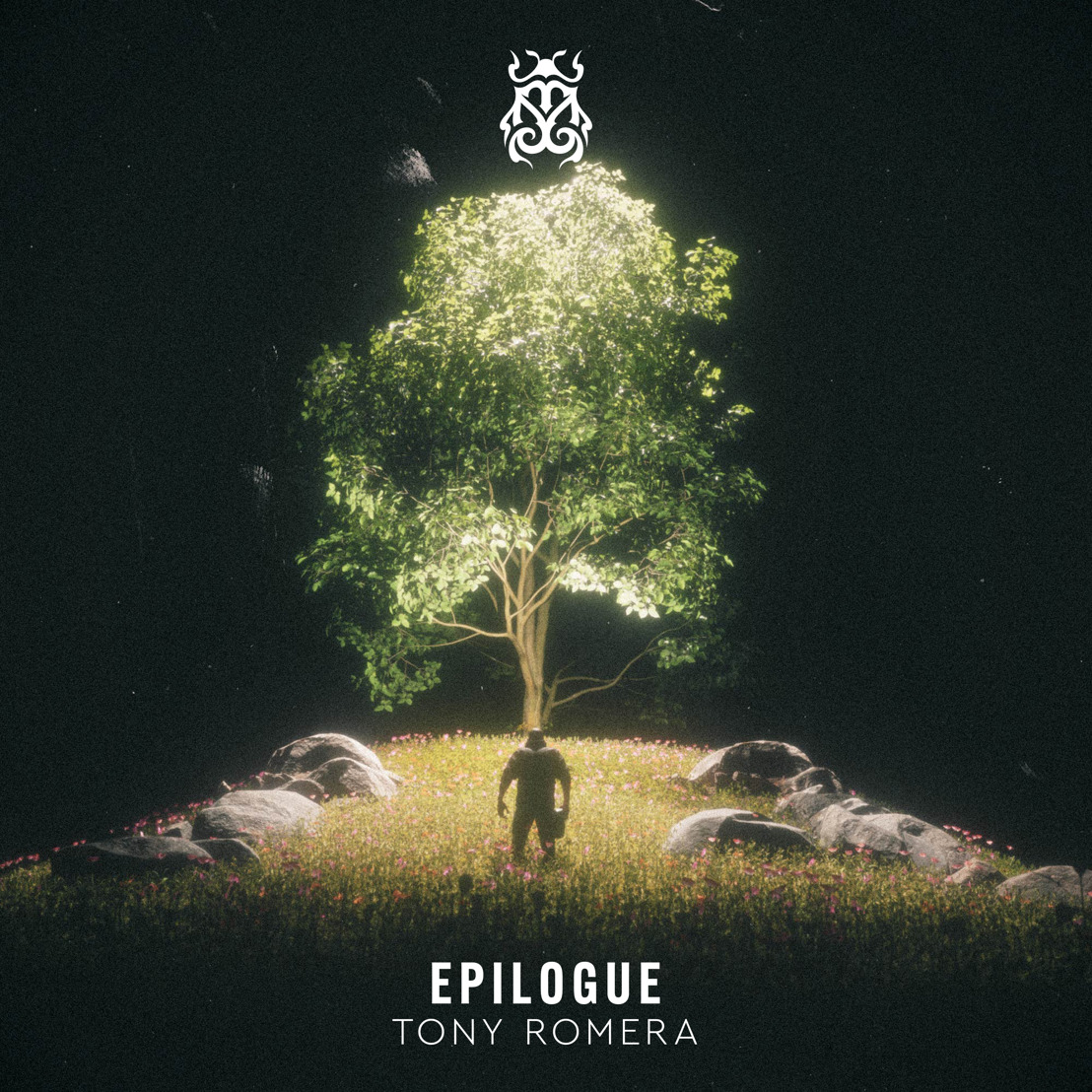 Tony Romera returns to Tomorrowland Music with 'Epilogue'
An alluring and captivating melodic house record
Friday, 14 July 2023 – French house tastemaker Tony Romera is presenting his highly-anticipated dance track 'Epilogue', released on Tomorrowland Music today! As one of France's hottest exports in the scene right now, the house maestro has crafted an alluring and captivating melodic house record, which is sure to get a lot of love across house music thanks to its fresh, unique production and floating sounds. Following his first release on Tomorrowland's imprint ('Le Monde de Demain') and his Tomorrowland Winter Mainstage debut in March, Tony Romera's newest tune, which has been the closing track of his live sets since months, is landing right on time for his performance at Tomorrowland on Saturday July 29.
'Epilogue' is out now via all platforms.
Tony Romera: "I started working on 'Epilogue' when I was alone in quarantine in Cancun and continued working on the track during my 2 month tour in the US, far from my family and my friends, and far from my girlfriend who was pregnant and who was going back and forth at the urgent care. It was very hard mentally, because on one side I was super happy to tour again, but at the same time I was so sad without my loved ones. So this is why the track is super melancholic. The lyrics are in French and they're saying 'Les doutes, les épreuves, les satisfactions, et les récompenses', which means 'The doubts, the trials, the satisfactions, and the rewards'. This was exactly representing what I was doing at that time but also, generally, the life of everyone on earth. I've been playing this one at the end of my sets since a long time, and it's always a super special moment. A lot of people have been asking and waiting for this song since a while, this is crazy!"
About Tony Romera
​Tony Romera first stepped onto the scene 10 years ago as a fresh-faced 20 year old looking to make waves and disrupt the conventional Electronic music world with his unique style and French-house inspired beats.
Since then he's been busy releasing music and experimenting with different sounds and styles, attracting power house labels such as Toolroom, Fool's Gold, Monstercat, Insomniac, OWSLA, Mad Decent, Spinnin, Armada and Confession. Not to mention official remixes for Calvin Harris, Diplo, MØ, Kungs, Madeon, Petit Biscuit and many more. His latest music has gained supports in the likes of Diplo, Fisher, Chris Lake, Mark Knight, DJ Snake, Skrillex, Tiesto, Porter Robinson, Fatboy Slim, Deadmau5, Kaskade, Vintage Culture, Claptone and many more…
In the last few years, Tony released collaborations with some of his friends like Tchami, Malaa, Dombresky, Noizu, Throttle, Snakehips & Shermanology…
In 2022 his 'Raw' remix released on Toolroom has been #1 on Beatport Overall Charts and stayed in the charts for many weeks. ​ This remix brought him to a whole new level, gaining respect among producers and 2023 is the turning point of his career, with many releases planned on big labels.
Tony has been touring all other the world since 2012, playing on all the continents in the biggest clubs & festivals like Tomorrowland, EDC Las Vegas, Electrobeach Festival, Sunburn, Parc des Princes with DJ Snake, Nameless Festival, Olympia Paris, Lotto Arena… doing tours in USA, Canada, Australia, Japan, India, Europe, Brazil and more.
Over the years, he manufactured sync deals from the likes of ​ Budweiser, MTV, Netflix, Rocket League, Go Pro, Hulu, Aldi and many more.
Tony also started his own label SANS MERCI to discover some young talent. SANS MERCI keeps a particular vibe, each track is different from the last while staying true to their vision. With tracks from Keeld, Bellecour, Throttle, Shermanology, SQWAD, Badjokes, GABA, Aazar, Frents, Lodgerz, Honey & Badger, ATRIP, Wongo, Truth x Lies, TRST. and more... SANS MERCI has just begun.
https://www.instagram.com/tonyromera/
​https://soundcloud.com/tonyromera
​https://twitter.com/TonyRomera
​https://www.facebook.com/TonyRomera/
About Tomorrowland Music
​Tomorrowland has expanded the family with its own music label: Tomorrowland Music. Tomorrowland Music is a dedicated music division within Tomorrowland, collaborating closely with both artists and labels, supporting them in all their recording and release activities.
Tomorrowland Music has partnered with Virgin Distribution and Virgin Records. As part of the Universal Music Group, Virgin has been one of the industry leaders in music distribution and independent records labels for many years. Tomorrowland Music is delighted to be working closely with Virgin and looking forward to taking the label to a higher level together.
Stay tuned for a stellar line-up of renowned artists from all different levels who can't wait to release their music on Tomorrowland Music, encompassing a multitude of genres.
More information: https://www.tomorrowland-music.com
​Instagram: https://tomorrow.land/Music-IG
​Facebook: https://tomorrow.land/Music-FB
​Twitter: https://tomorrow.land/Music-Twitter
Jordy Van Overmeire PR Coordinator, Tomorrowland