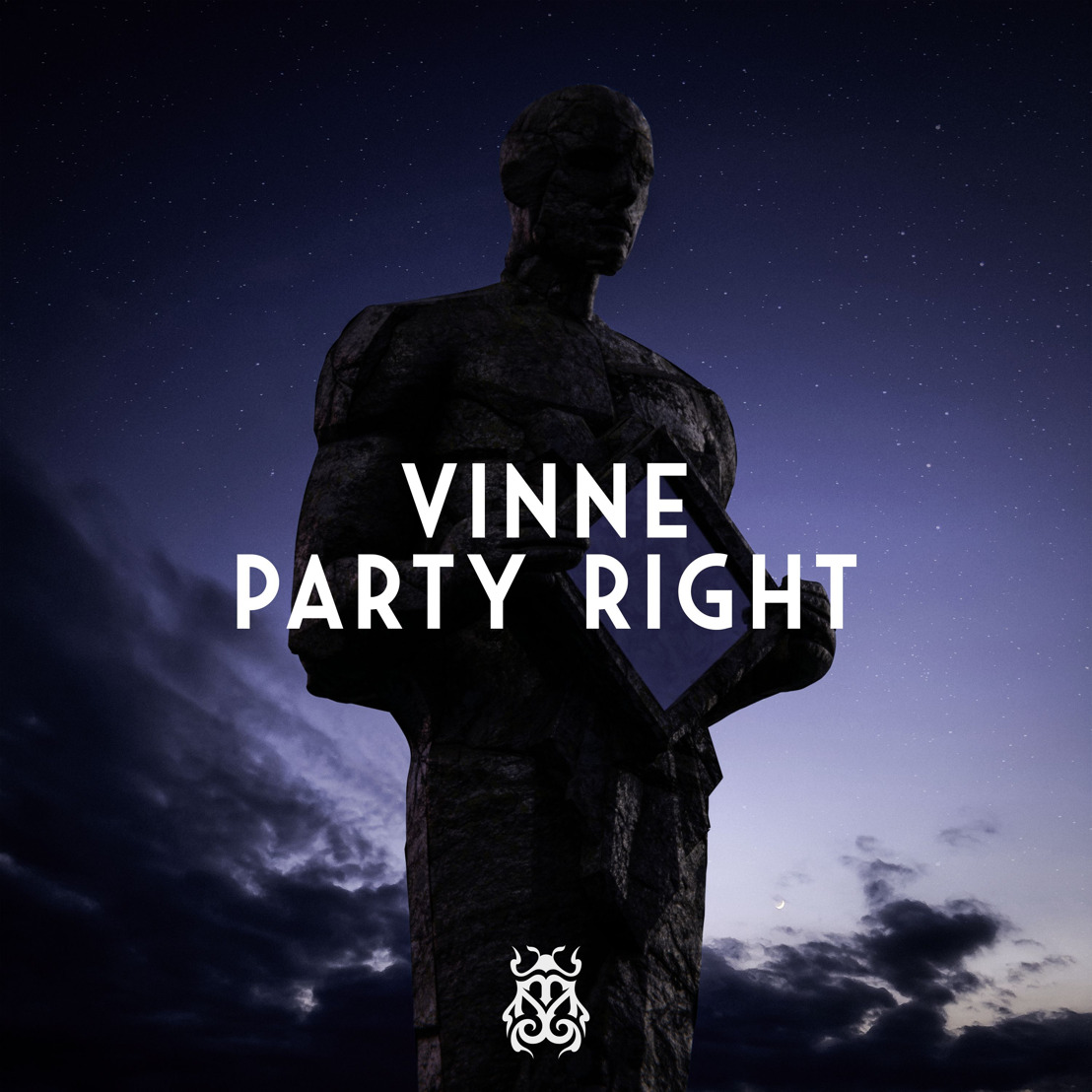 VINNE drops his catchy house anthem 'We Party Right'
Lending influences from the trademark bouncy Brazilian bass sound
Friday, 8 September 2023 – Fast-rising Brazilian DJ & producer VINNE is dropping his catchy house anthem 'We Party Right', released on Tomorrowland Music today! Debuting in the industry at just 18 years old, Brazilian star-boy VINNE has continued to impress the scene well into his 20s, being supported by the likes of Alok, Armin van Buuren, Calvin Harris, Dimitri Vegas & Like Mike, Hardwell, Tiësto, and many more. His new release 'We Party Right' lends influences from the trademark bouncy Brazilian bass sound, immediately bringing a fresh and sexy vibe, sounding catchy as hell as it keeps moving on tasty bass lines and synth-heavy chords. VINNE continues to flex his musical prowess and talent in everything he touches!
'We Party Right' is out now via all platforms.
'We Party Right' by VINNE is part of a collection of specially curated festival releases by Tomorrowland Music leading up to Tomorrowland Brasil, celebrating the return of Tomorrowland to Brazil on October 12-14, 2023 by gathering some of the most prominent artists in electronic music on Tomorrowland's record imprint.
VINNE: "The final version was ready in a few days, but at the same time, it took over a year to complete. The vocal and instrumental were two separate songs that we had been working on for a long time, until a little while ago I realized that they worked much better together than as two separate tracks. It was a new experience for me, like a crazy authorial mashup."
About VINNE
​Pointed by Hardwell as the "biggest revelation of the dance scene, in 2022", VINNE showcased his talent with every track he released.
In 2022, he was the 50th most supported artist on 1001 tracklists charts, and just recently surpassed the mark of 800k monthly listeners on Spotify, right after his Dillon Francis and Tujamo collaborations.
With a stellar 2023 on the way, VINNE got collaborations with Tiësto and Hardwell on the way - his previous hits "Rock U, "Steady As She Goes" and "Bring It Back" not to mention his Alok, Vintage Culture and Illuzionize - VINNE now made it to the charts with his solo hits so as the popular "Po De Anjo", "Once Again" and "Techno Party".
As a favorite among Brazil's biggest stages so as Lollapalooza Brasil, Universo Paralelo and Laroc - VINNE premiered his Tiësto collaboration during ADE, now planning his Europe and Asia tour, you better keep your ears open for the raw talent that VINNE is showcasing.
https://www.instagram.com/vinneofficial/
​https://www.facebook.com/vinneofficial/
​https://soundcloud.com/vinnemusic
​https://twitter.com/vinneofficial
About Tomorrowland Music
​Tomorrowland has expanded the family with its own music label: Tomorrowland Music. Tomorrowland Music is a dedicated music division within Tomorrowland, collaborating closely with both artists and labels, supporting them in all their recording and release activities.
Tomorrowland Music has partnered with Virgin Distribution and Virgin Records. As part of the Universal Music Group, Virgin has been one of the industry leaders in music distribution and independent records labels for many years. Tomorrowland Music is delighted to be working closely with Virgin and looking forward to taking the label to a higher level together.
Stay tuned for a stellar line-up of renowned artists from all different levels who can't wait to release their music on Tomorrowland Music, encompassing a multitude of genres.
More information: https://www.tomorrowland-music.com
​Instagram: https://tomorrow.land/Music-IG
​Facebook: https://tomorrow.land/Music-FB
​Twitter: https://tomorrow.land/Music-Twitter
Jordy Van Overmeire PR Coordinator, Tomorrowland