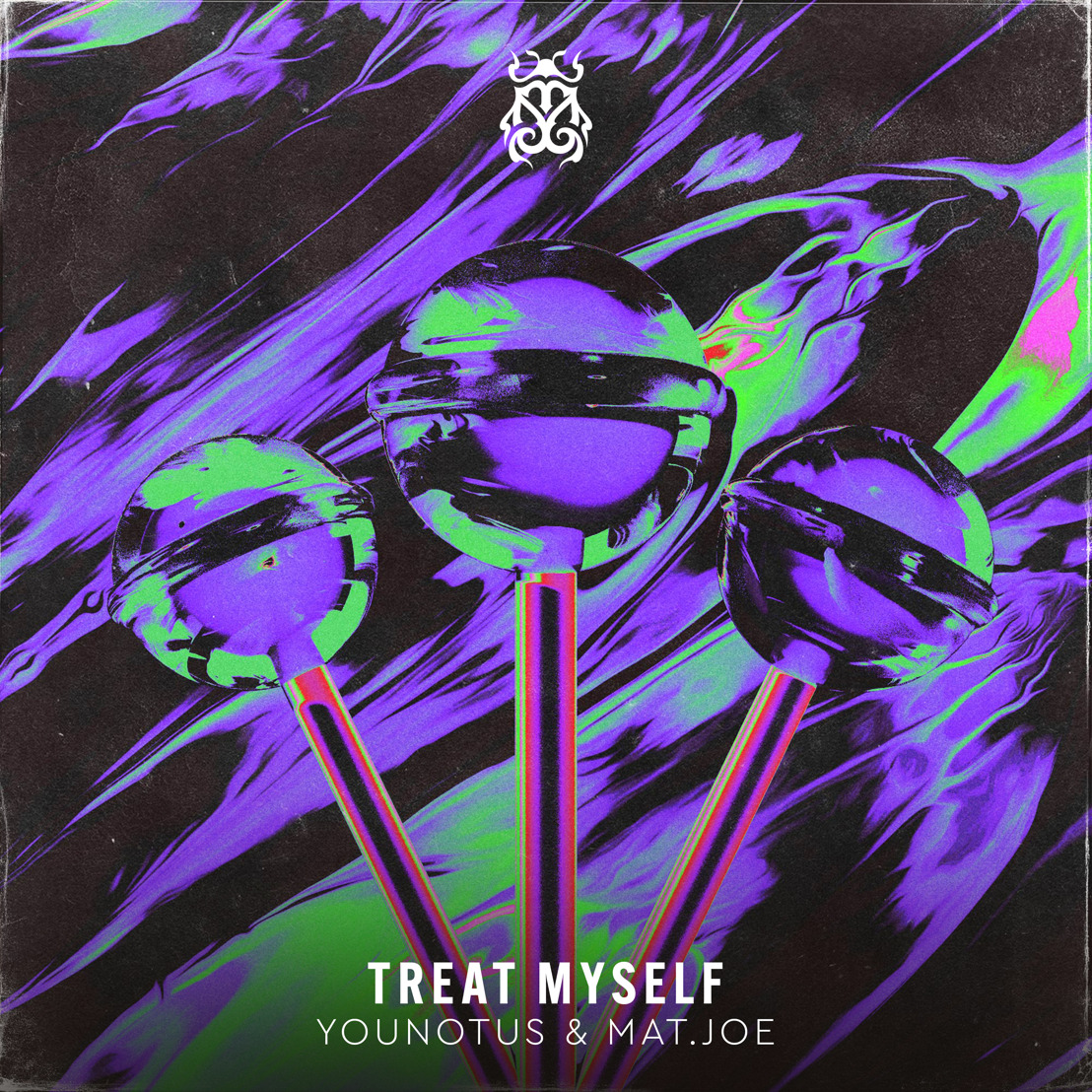 YouNotUs link up with Mat.Joe for 'Treat Myself'
A groovy and crispy vocal house heater to get listeners moving
Friday, 28 July 2023 – German production duo YouNotUs have linked up with fellow Berlin based heavyweights Mat.Joe to unleash their groovy and crispy vocal house heater 'Treat Myself', released on Tomorrowland Music today! Featuring a thumping bassline, catchy cords and infectious vocals, the result is an upbeat and irresistible house record that is sure to get listeners moving. With 'Treat Myself', two of Germany's most relevant dance acts of recent years bring together a short-yet-sweet DJ weapon, as fitting for the festival stage as it is for the club dancefloor. 'Treat Myself' is landing right on time for YouNotUs' performance on Tomorrowland's impressive Freedom stage on Sunday July 30.
'Treat Myself' is out now via all platforms.
YouNotUs: "We are so happy to have our first release on Tomorrowland Music and with that become part of this crazy universe that has always been present since we know what a kick drum is. Also Mat.Joe are really long time buddies of ours which we never worked with so it was really about time. It's always so much fun to make music with your friends and 'Treat Myself' is a hymn for that. This track is a first in many ways and we can't wait to have it out."
Mat.Joe: "We've known each other for quite some years now and always fantasized or joked about collaborating one day. It has been a lot of fun creating this track and it's the first result with more to follow soon - enjoy!"
About YouNotUs
​YouNotUs – the Berlin duo stood out with its name even before they had their first hit. But that wasn't long in coming either: just a few months after they founded their project, Tobias and Gregor – who met while studying in Berlin – achieved their first platinum success in 2015 with "Supergirl" together with Alle Farben. It was the kick-off for a remarkable career that has made YouNotUs one of the most relevant German dance acts in recent years.
And that's both commercially and artistically. Because "Please Tell Rosie", "Only Thing We Know", "Seventeen", "Narcotic" or "Your Favourite Song" – to name just a few songs from the past years – not only have hundreds of millions of streams between them, top 3 placements in the official German singles and/or airplay charts and gold and platinum awards around the clock; they also accomplish the feat of clearly bearing the signature of YouNotUs – fresh, innovative productions with the depth and atmosphere of deep house, the catchiness of a pop song and the underground appeal of a throbbing club night – and yet they never sound interchangeable.
YouNotUs tell stories – their stories. Unlike most DJs and producers, Tobias and Gregor do not "just" program a beat and then send it to a singer, but are also involved in the songwriting. In intensive creative processes, they work together with their featured artists in the studio to create lyrics that often reflect experiences and observations from their own lives but performed by a guest singer. YouNotUs love the variety of changing collaborations, as the range of their discography to date shows: James Blunt, Alle Farben, Dido, Nico Santos, Benjamin Ingrosso, Julian Perretta, Kelvin Jones, Janieck, Deepend, Moguai – the list of artists YouNotUs has worked with on songs or official remixes is long.
Whether their collaborative partners are internationally renowned names or relatively unknown newcomers is not of primary importance. Art first, commercial success second – Tobias and Gregor have always believed that if they feel a song completely, it will reach people. This connection is particularly evident in the pair's live performances. As passionate and capable musicians, they regularly reach for the instruments themselves at their high-energy shows and make their songs come alive in a way that goes far beyond a conventional DJ set. YouNotUs is an electronic band that writes and produces its music itself and also performs it on stage.
Whether in a pumping club or on large festival stages: YouNotUs build a special connection with their audience, and nothing about this has changed due to their status as an international platinum act. Tobias and Gregor know: without the crowd in front of the stage, the party would never get started. And without the people who listen to their songs, the music would not be successful. "It's all about you, not us". In short: YouNotUs. They haven't forgotten why they gave themselves this name way back in the day.
https://www.instagram.com/younotus/
​https://www.facebook.com/younotus/
​https://soundcloud.com/younotus-official
​https://www.tiktok.com/@younotus_official
​https://www.youtube.com/c/YouNotUs
​https://www.itsyounotus.com
About Tomorrowland Music
​Tomorrowland has expanded the family with its own music label: Tomorrowland Music. Tomorrowland Music is a dedicated music division within Tomorrowland, collaborating closely with both artists and labels, supporting them in all their recording and release activities.
Tomorrowland Music has partnered with Virgin Distribution and Virgin Records. As part of the Universal Music Group, Virgin has been one of the industry leaders in music distribution and independent records labels for many years. Tomorrowland Music is delighted to be working closely with Virgin and looking forward to taking the label to a higher level together.
Stay tuned for a stellar line-up of renowned artists from all different levels who can't wait to release their music on Tomorrowland Music, encompassing a multitude of genres.
More information: https://www.tomorrowland-music.com
​Instagram: https://tomorrow.land/Music-IG
​Facebook: https://tomorrow.land/Music-FB
​Twitter: https://tomorrow.land/Music-Twitter
Jordy Van Overmeire PR Coordinator, Tomorrowland